iGen 20/20 Digital Night Vision Viewers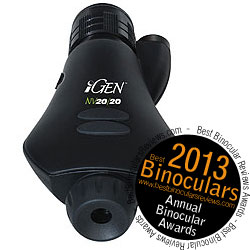 The Night Owl Optics iGEN® Night Vision Viewers contain their flagship devices and the ones that they are most excited about... and with good reason:
This is because they are at the cutting edge of the new night vision technology that does not use tubes.
Most night vision monoculars and binoculars use intensifier tubes that converts the collected photons into electrons and then amplifies them, changing them back to visible light by bombarding them onto a phosphorous screen.
However these Digital Night Vision monoculars with iGEN technology developed by Night Owl Optics uses a "special" technique for processing images, superior optics and a "technology" that they say can detect very low light levels.
The result according to the company is that these 20/20 viewers perform better than Generation-2 technology and even match some Gen-3 products - with the added bonus that they cost a whole lot less.
Another advantage is that you get an image that is of a superior quality without any of the blemishes or spots that you see created by the photocathode or phosphorescent screen on standard intensifier tube devices.
All iGen 20/20 models include an on-board IR (infrared) illuminator which project invisible light to us, but allow them to use the light to create an image even when it it completely dark.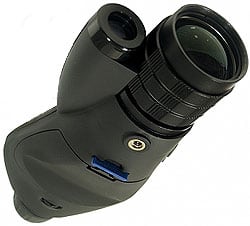 Sizes & Models Available:
Currently there are two models of the iGen 20/20 available, which are basically the same performance wise, but one (NOIGM3X-IC) has the ability to capture images and store them on a standard memory card that is inserted on the underside of the body (see image on right).
iGen 20/20 Night Vision Viewer (Model No: NOIGM3X)
Price Range
Depending on the model they range in price from about $400 - $600 in the US or £700 - £800 in the UK, which when you consider they rival Gen3 devices in terms of performance is impressive: