Best Astronomy Binoculars 2023
Binocular Reviews Home > Astronomy > Annual Binoculars Awards > BBR's Best Binoculars for Astronomy 2023
Intro
In this section, I highlight the winners of the BBR awards for the Best Astronomy Binoculars of 2023 as well as those from past years that are still available and which I feel are still worth your consideration.
Also, please note that this article just highlights the award winners. For more information on the different types, configurations and the most important features to look for in a good pair of binoculars for stargazing, viewing the moon and/or planets as well as links to all the astronomy binoculars that I have reviewed. take a look at my Buyers Guide to the Best Binoculars for Astronomy.
BBR's Award Winners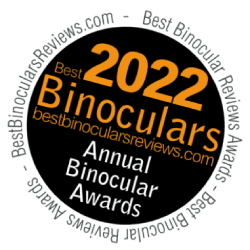 About the BBR Binocular Awards
From humble beginnings and as a good way for me to highlight the very best binoculars, scopes, night vision devices and accessories that I fully tested and reviewed in the past 12 months, the BBR awards started all the way back in 2010! They and have now grown into what I believe are the most important and prestigious awards for binoculars anywhere on the web. For more and to see the winners in all the other categories take a look at the main BBR Awards Page here.
Best Binoculars for Astronomy
I come from a more wildlife, birding background and this was why I got my first pair of binoculars many, many years ago now. However, as my personal interest in astronomy continues to grow, the amount of instruments that I am getting in to test for this particular use is increasing and thus the award for the best astronomy binoculars over the past few years has become more and more keenly contested and now rather than just having one winner, I have decided to split the awards up into a number of sub-categories:
Past Winners