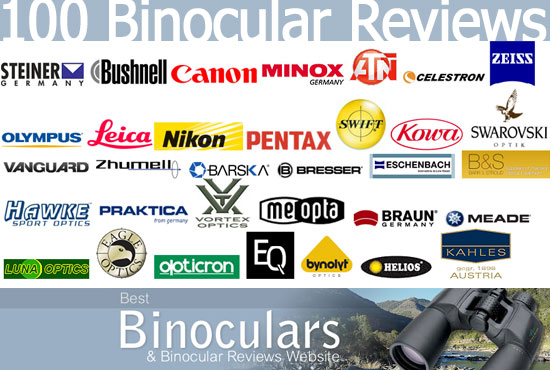 Last week when I sat down to write my full review of the Kowa 8X30 YF Binoculars, I realised that it was exactly my 100th binocular review. Both myself and this website have come a long way since the early days and in that time my reviews as well as my knowledge of optics has dramatically improved.
Early Beginnings
When I first started the BBR website, optics was just a hobby and I had no idea that this would eventually become my full time occupation!
To start with I wrote about my own personal binoculars, then I moved onto borrowing pairs from friends, then friends of friends and then progressed to visiting photographic stores to try theirs out under the pretence that I was looking for a pair to buy!
Eventually through perseverance, hard work, a lot of badgering and the kindness of many of the manufacturers, distributors and retailers in the Optics industry, most binoculars that now go up on the site are sent into me and I currently even have a waiting list of binoculars to review which is fantastic.
Thank You
So I would like to take this opportunity to thank those manufacturers, distributors and retailers for sending me their products to test and for understanding that I have to be honest, critical and to write about their good as well as bad points! Without your support none of this would have been possible.
Below is a list of the different brands that I have currently written at least one review on:
If your brand is not on the list above or if you have more or new products – what are you waiting for! Get in touch and get your binoculars reviewed on my site!
I would also like to thank the many people who have come to the Best Binocular Reviews website looking for advice and I just hope at least some of what I have written has helped you in your decision of what binoculars to purchase.
My aim has never been to review all the binoculars currently available, but rather a selection of some of the best binoculars for different situations, giving you an unbiased opinion that is hopefully informative without being too technical.
Right enough reminiscing, best I get started on the next 100 reviews….