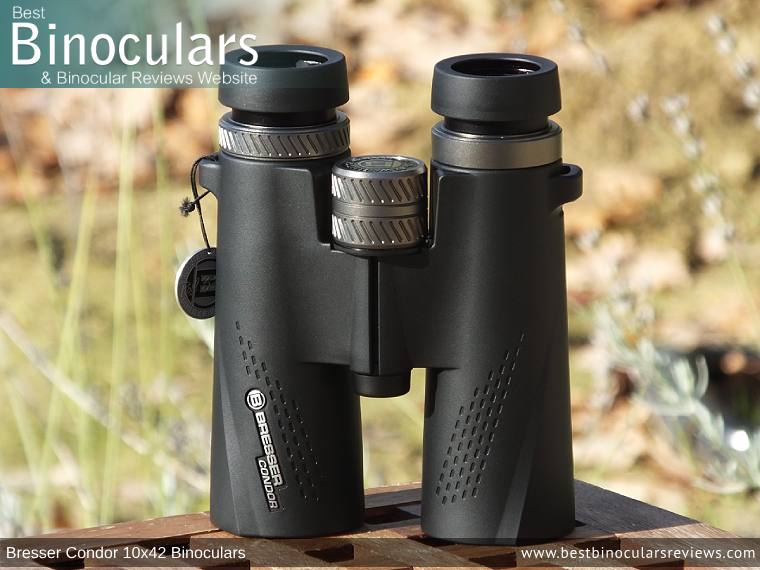 Questions
I'd like to get your expert opinion and experience on the following:
a) As a universal binocular for general purpose (a mix of quality, brightness, portability, and robustness) would you rather go for the Bresser Condor 10x42, the Bresser Pirsch ED 10x34, the Omegon Talron HD 10x34 / 10x42 or one of the Nikon Prostaff 10x32 / 10x42?
b) In terms of brightness/low light capability is the Bresser Condor 10x42 better because of its bigger diameter or the Bresser Pirsch ED 10x34 thanks to its extra-low dispersion glasses?
c) And in general: is the gain of brightness when going from a diameter of 25mm to 34mm and then again from 34mm to 42mm only marginal or really significant, a huge step and certainly worth the increased weight and dimensions?
d) Initially, my favorite was the Bresser Condor 10x25 because of its look, weight, handiness, and price, but I guess it can by far not compare with the others, right? When using it in low light conditions, say right after sunset, will it be completely useless or just not as bright but still ok-ish?
Thanks a lot for your help, the good work and your passion, Chris
Answers
Hi Chris,
a) In general, I most often prefer a 10x42 over a 10x34 for "general use", but if wanted a smaller, more lightweight "General use" binocular and was not too concerned about a slight drop in low light performance, then would go for the 10x34
Take a look at my BinoWars videos, and articles: paying particular note to the one on 8x32 vs 8x42 binoculars, whilst I know it is not about the exact configurations you're interested in, it will give you a very good idea.


b) ED glass does not affect image brightness at all, it has the potential to reduce some aberrations, especially those that cause color fringing – take a look at my complete guide to ED glass here.
So because of the relationship between the exit-pupil and the size of your pupils, you will likely see a brighter image through a 10x42 vs a 10x34 of equal/similar quality in lower light conditions – take a look my complete guide to the exit pupil for more.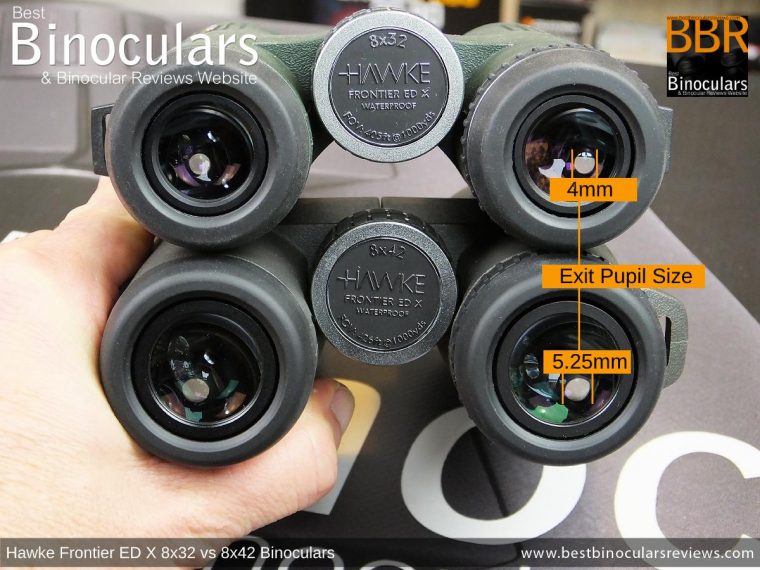 c) In my experience, the difference is marginal but gets more noticeable the less ideal the ambient conditions get.
This difference could be insignificant for some uses, most of the time, but if you need the extra image brightness and detail in low light, like early morning birding or at sunset, then the marginal difference becomes significant as it can add to the enjoyment of what you are seeing…if that makes sense.!?

d) Depending on your expectations, it would probably be "ok-ish" and for example, you will probably still be able to identify a bird in a tree, but as for enjoying the beauty of it, you would be better off with a larger lensed instrument.
So there is always a trade-off and this instance it is between carrying comfort and image quality/brightness.
Further Reading
I hope this helps. For related information and further reading, I suggest taking a look at the following guides on BBR: