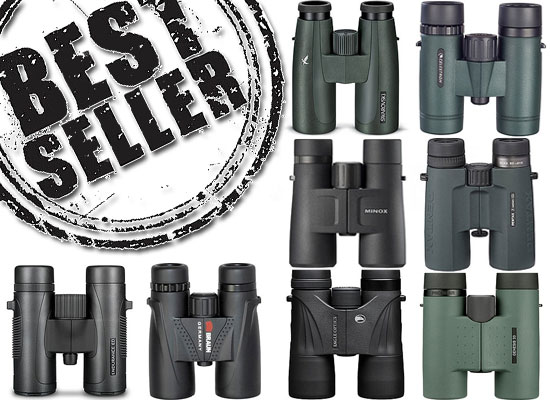 As part of my general website analysis and as a great way for me to keep abreast of any trends within the industry, every once in a while I take a close look as to which are the highest selling and therefor the most popular binoculars with BBR readers.
Whilst carrying out this research this time, I thought that the results could be of interest to the BBR community and so have decided to publish them:
20 Best Selling Binoculars on BBR
Below are the highest selling binoculars among BBR readers over the last 6 months (as ranked by the reports that Amazon gives me*).
*This list of best selling binoculars was compiled and produced from the sales reports that I get from Amazon.com where BBR is an affiliate. One of the ways BBR is able to exist is that I earn a small commission when readers make a purchase from Amazon after clicking on our links to their store (these including those above). Please note, no personal details are passed on (indeed I never ask for them anyway), but I do get an overall report from Amazon about what products they sold after readers went onto their websites and thus it is from this info that I was able to create this list.