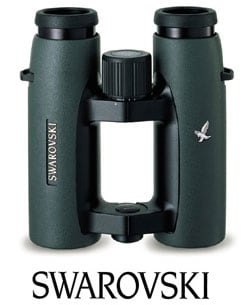 Most often in life you get what you pay for and in a pair of Swarovski EL binoculars, you are getting the best of the best. They do not come cheap however, but that is not to say you can't grab yourself a good deal.
At the moment there are some optics retailers that are offering $200 off their already reduced prices on all Swarovski Binoculars. On top of this you can get even further reductions on ex demo (shop display) models and refurbished binoculars, whilst stocks last.
Is this a real offer or just marketing?
Amazon generally have the best prices and they to currently have most of the Swarovski range on sale, so how do they compare?
Swarovski EL 10x42 WB Binoculars List Price: $2187.78
Sale Price: $1749.00 – ExDemo $1549.00
Cost & Where to Buy Swarovski EL Binoculars
So both have the 10x42 EL's on at the same price, which is a very healthy saving of $438.78 (20%) off the list price. If you are looking for further reductions, Eagle optics are also offering Ex-demo and factory refurbished models for a jaw dropping $1549.00, saving you 29%
Swarovski EL 8.5x42 WB Binoculars List Price: $2110.00
Sale Price: $1699.00 – ExDemo $1499.99
So some real good savings from Eagle optics here: $411.00 (19%) off the list price on all Swarovski EL 8.5x42 binoculars and a massive saving of $610.01 of ex-demo and factory refurbished models.
The 8x32 and 10x32 Swarovski binoculars are also listed for sale on some Optics retailers and Amazon at the sale price.
So these really are good deals and i would be really surprised if you could find them cheaper elsewhere. If you are interested in the ex-demo models, I would hurry as i am sure that they don't have unlimited stocks of these and at these prices, I am sure they will fly out of the door.
Cost & Where to Buy Swarovski EL Binoculars
Further Reading