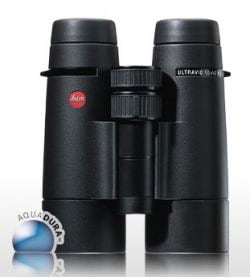 Leica Binoculars are offering a US$350 rebate on many of their new HD-series of binoculars including the popular 10x42 and 8x42 Ultravid binoculars.
To qualify for the cash back rebate from Leica all you need to do is purchase any NEW full-size Leica Ultravid or Ultravid HD binocular or Geovid BRF from any Authorized North American Leica Retailer, between now and September 30th, 2009.
Now as you may know that Leica binoculars do not come cheap, but as with most things, you get what you pay for and with a pair of Leica Binoculars you are getting some of the best binoculars in the world.
The offer excludes compact 8x20 and 10x25 binoculars and Geovid HD binoculars.
Authorized Leica Retailers
I am not sure of all the Authorized Leica Binocular retailers taking part in this promotion, but do know that you can get the rebates from these sources in the USA Where to buy Leica Binoculars.
Leica Rebate Form
Click here to download the Leica Rebate form for this offer.
For more take a look at my reviews on: