I was recently asked the following question, which I will do my best to answer:
Question:
Best Binoculars for inside an airplane?
I am from Brasil and just happened to stop by when searching for the best binoculars for my airplane (I have an experimental airplane and love to fly VFR by contact navigation). Unfortunately, I was not able to find any references to binoculars specific for inside the airplane.I looked at the Marine ones, but what I really need is something that will have steady sight, long range and compass.
Of course the bumping and shaking would be a problem for more than 7x but I really am not sure if I 7x would be enough for inside the plane. I usually fly at 1500-2000 ft, so my visibility is usually around 10-15 km.
If and when you get the time to give one or two suggestions, I would love to hear from you.

Many thanks for the question, however because I don't often fly in a light aircraft, nor have I ever taken binoculars onto an airplane to use, I can only give some general advice, but which I hope will still help.
If anyone else out there has more experience in this matter, or if you have some further comments, observations or advice to give, please just use the comments section below.
Using Marine Binoculars on an Aeroplane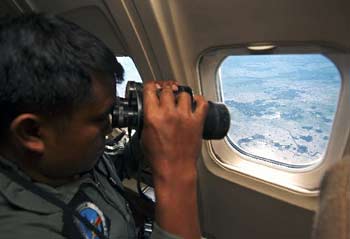 I think that your initial idea to use marine binoculars on a plane is an excellent one as they both require many of the same features that I imagine that you will need in an aircraft:
A steady image because the platform you are on is not stable
Many marine bins also come with a built in compass, which is what you say you would like
Higher Magnifications & Image Stabilization
However as you pointed out, most marine binoculars don't use a magnification of much more than 7x in order to keep the image as stable as possible and you wondered if a this would be enough for your requirements – to be honest I can't really answer this one for you as have no experience of using one.
However the main problems with increasing the magnification will be reduced image stability and a narrower field of view.
If the narrower field of view is not an issue for you, you could get around the problem of image shake by using a pair of electronically image stabilized binoculars like the excellent Canon Stabilized Binoculars that really do a great job in making image shake all but disappear.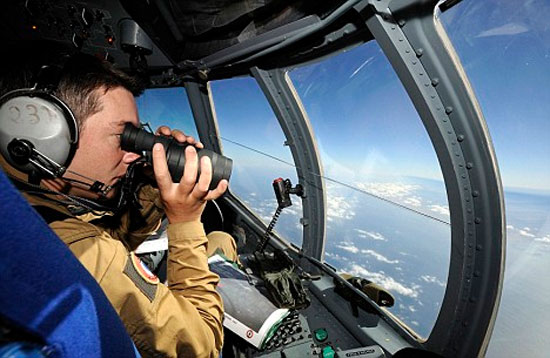 If you took at the larger photo above of the person using a pair of binoculars during an air based search & rescue mission that I managed to find whilst doing some research for you. You can see that the binoculars he is using look suspiciously like the cannon IS binoculars and it even looks to me like he is pressing the stabilizing button in the photo.
For more, take a look at the review I wrote after testing the Canon 10x30 IS Binoculars and if you think that 10x is not enough, they also come with 12x, 15 or even 18x magnifications.
No Built in Compass
However unlike some of the marine specific models, these Canon IS bins do not come with a built in compass and to my knowledge there are not any IS bins that do.
Anyway, I hope that at least some of this information helps and I am sorry that I cannot be of more assistance, but if anyone else has some more to add please feel free to use the comment section below.
Need Some Help?
If you have an optical or binocular related question that I have not already answered on this site, then I would really like to hear from you and see if I can't answer it for you: Ask Your Question Here