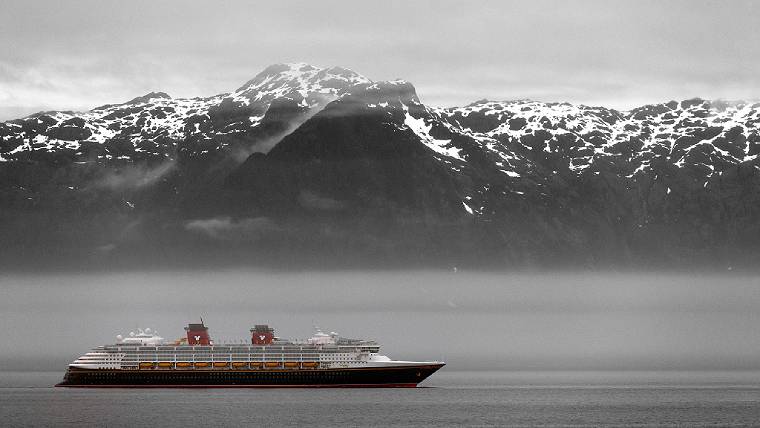 This question comes from a reader and BBR Patreon, Vinay who is preparing for an Alaskan Trip and is looking to take with them the best pair of binoculars that they can with a maximum budget of $200.
After the trip, he would like to continue to use the binoculars for stargazing and thus the suitability for this purpose also has to also be taken into account:
Note that after some further conversations with Vinay, I also discovered that he wears glasses at all times and thus my suggestions will also take this into account by ensuring that they have a long eye relief and thus suitable for eyeglass wearers.
Best Binoculars for Cruise Ships
Much of the information and advice I give in my general Guide to the Best Binoculars for Cruise Ships is relevant to this Alaskan trip and thus I highly recommend that you first take some time to go through it as it will give you a great base with which to get started.
8x42 Configuration
As your two interests of the Alaska trip and Astronomy are quite diverse, I really like the fact that with your initial selections, you have chosen an 8x42 configuration for them both as this is generally a great option for a wide range of uses as it provides a good balance between magnification, field of view, size and light gathering ability.
Because cruise ships are so large and thus tend to be pretty stable and the waters relatively calm on cruises, I would have been tempted to recommend a higher magnification like 10x, but unless you are prepared to get a binocular with larger lenses (say 50mm), I would advise against this for very low light uses like astronomy, where light gathering and especially the size of the exit pupil is really key.
So for your particular requirements, I suggest we stick with 8x42 binoculars that offer up a generous 5.3mm exit pupil.
Zoom Binoculars?
You also asked me to recommend a good pair of zoom binoculars.
I agree with you in that because your intended uses are quite diverse, the idea of a pair of binoculars that have changeable magnifications sounds ideal.
But in my experience, unless you plan to spend a lot of money, in reality, they really are not a good idea, especially if you want to maintain a bright, high-quality view. So my advice is to stay clear of them unless you have a much larger budget.
For more on why I say this, take a look at my guide to Zoom Binoculars.
If you do want the option of having a higher magnification, I have three suggestions:
Firstly you could opt to get two fixed magnification binoculars instead, even if that means reducing the performance level of each binocular to stay within budget. I think this would be a better option than a zoom binocular.
Another option would be to get a 2x doubler that can be attached to the eyepiece of your 8x binocular so that it can be used like a monocular with 16x magnification. However, these are not super cheap and not that readily available for all models.
Lastly, you could go for something like a 10x50 or 12x50. This will obviously slightly increase the size of the binocular which is not ideal for travel but is necessary to maintain a good low light performance level for Astronomy.
For now lets stick with the 8x42 options and take if from there:
Recommendations
Conclusion
Your initial choices were pretty much spot on, especially with the Celestron Nature Trailseeker binoculars which I would definitely recommend along with the Hawke Endurance ED and the Athlon Argos.
All three are closely matched in this very competitive price range and I am sure that whichever one you choose, you will be more than satisfied with and it may just come down to a few minor details or which one you prefer the look of.
Photo Credit: The photo of the Alaskan Cruise Ship used at the top of this page was taken by Wilson Hui. https://www.flickr.com/photos/wilsonhui/34954515560