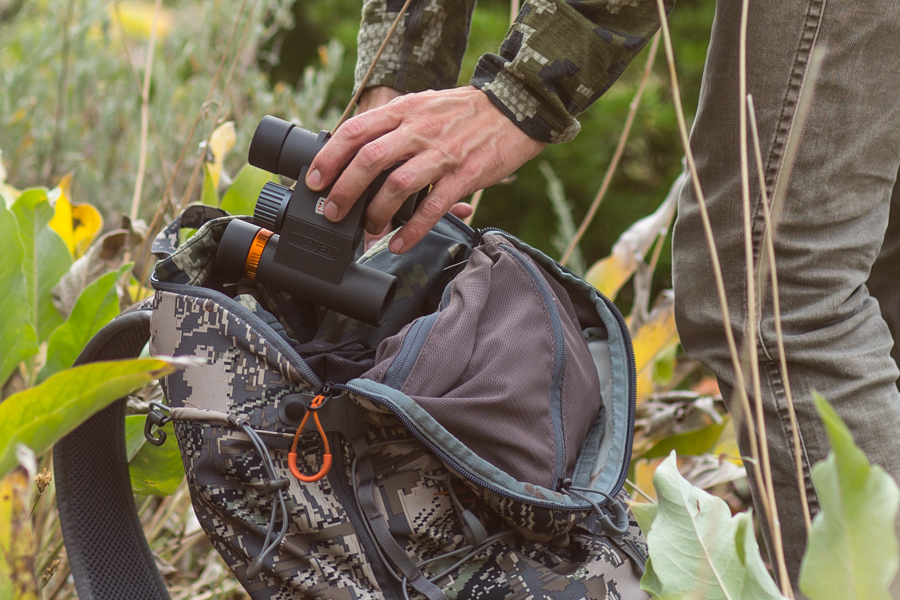 My Initial Response:
Firstly many thanks for supporting me on Patreon, it is very much appreciated and certainly helps me continue on with the BBR site.
As for your question, I am more than happy to help you.
A budget of around $500 is great as it means you can get him a really good pair of binoculars, that will not only work well but if looked after, should last a lifetime – that is the nice thing about optics compared to electronic devices.
So far the main points I have from you are for birding and hiking in the Appalachian mountains, which sounds perfect to me as it is what I really enjoy as well, but can I ask when you go birding and hiking are most of the views and birding over longer distances or is it mostly thickly forested and thus at closer ranges?
This will just help me decide what sort of binocular configurations we should be considering.
Note that it is also quite fine to say you would use them in both situations as then I will make sure to consider more all-rounder types of instruments. I just want to be sure that you don't have a very strong leaning either way as this will make quite a big difference as to the ideal configuration for his needs.
Reply 01
Elisa then replied to my initial email to say that the binoculars would be used both in the forest and at lookouts; probably a bit more so at the latter while they are resting and enjoying the views.
Answer
Size Matters?
Full-size binoculars (about 42mm) vs mid-size (about 32mm) vs Compact Binoculars (21mm – 26mm)
For me and the way I hike, especially in the hills or mountains here in Southern France, I like to keep the size and weight of the binocular to a minimum, but at the same time always keeping in mind the optical performance and in particular the low light performance that I would like to maintain.
So if you are hiking over long distances and with a lot of elevation as well, the size and weight of the binoculars you choose is really important and so here I would opt for a mid-size or even full compact instrument.
Whereas if your hikes are less stressful you could consider taking a full-size instrument with you to ensure a better performance.
Here, as the name suggests, the middle ground would be a mid-sized binocular:
Full-Size Binoculars
Brighter image & Better low-light performance
Sometimes a better image quality overall
Bigger and heavier than smaller options
More lightweight & easier to carry than the full-size options
Better optical performance than a full compact
Very small and lightweight
Reduced optical performance, especially in low light
Magnification
Just how powerful a binocular you choose is also important:
If you spend most of yout time in forested areas, like you often find lower down on the slopes of the mountains, then I would suggest a lower power like a 8x or even 7x which not only makes it much easier to pick up and follow birds a closer ranges, but will also ensure that you get a better low light performance than a higher powered binocular of the same size and quality.
For more on this check out my guide to the exit pupil.
However if you are up above the treeline and often find yourself viewing out across valleys or even slopes on the other side of a valley and the birds you view are at longer distances and are often larger birds, perhaps eagles soaring above, then you will want a binocular with a more powerful magnification.
However, do keep in mind that a high magnification does bring with it a number of disadvantages. This includes a less bright image (especially in low light conditions), a narrower field of view and it becomes harder to keep the image still, which can be exhasperated in strong winds, which if you are high up in the hills/mountains is often a factor.
So my advice is to probably keep it to around 10x for a good general all-rounder and perhaps 12x a maximum, But if so you then really do want to take a larger binocular like a 12x42 or better a 12x50 to maintain light performance, but remember this will also make it larger and heavier which for hiking may not be suitable.
If you are still not sure on what objective size and magnification is right, take a look at this guide on How Different Configurations Affect a Binocular
My Recommendations:
So based on the information above and keeping in mind your budget, below are some binoculars that I can confidently recccomend to you as I have fully tested and reviewed them.
Also please note that whilst for example I may have tested the 8x42 version and that is the one I have listed below, all of these will also be available in other configurations like a 10x42 and many of which will also be available as a mid-size option as well.
Long Hard Hikes
For very lightweight hiking and camping in the mountains where you have to carry all your gear over long distances and hard terrain, I would instead go with a full compact.
Note that I have not included many compacts below as I have a couple of articles that I feel cover most of the recommendations that I have tested that are suitable:
Related Information
All-Rounders
As always, there is no single best choice, you need to take into account your own needs and preferences, but for good all-round hiking and birding in the mountains binoculars for use in a wide range of conditions and at different distances and at your budget, I would probably opt for a mid-sized instrument.
At this level, the Hawke Frontier ED X (see below) is in my experience as good as it gets, but if you want to save a little, the Bresser Pirsch ED is also very good and I like the open bridge for hiking, especially in the hills as it makes holding the binocular in one hand more secure, good for clambering over rough terrain and as I don't use a neck strap, it makes it very easy to attach to your backpack by threading one of the straps through it.
Lower Cost Options
More Mid-Size Options
Birding with Easy Hiking
If your hiking is not too stressful and you don't carry much or any other gear, go with a full-size, 42mm binocular. Here all the options I have listed below make excellent choices, with the Alpen holding the slight advantage as it uses what is considered by many to be a more desirable type of prism.
There is no right choice and which you go for will largely come down to personal preferences and price
BinoWiard's Thoughts
Still new to the job, I thought it would be interesting to ask your same question to the BinoWizard (BBR's new AI expert) :
Personally, I think he should have asked you for a little more information as I did before replying, but having said that, the BinoWizard has given you a few other popular binocular options that you may wish to consider.
The downside is none of his suggestions are binoculars that I have tested and reviewed and so other than going over the specifications for you and giving you my thoughts on how I think they will perform based on that, I can't really comment further.
Response & Feedback from Elisa
Jason,
Thank you so much for the thorough advice in your article. I decided to go with a full-size binocular since we stick to day hikes and don't carry much gear. I considered the Hawke Frontiers as well as the GPO Passions, and since they are similar in many aspects I went with the latter because they seemed more readily available online. I look forward to gifting them to my husband and know that he'll enjoy them for many years to come!
Best,
Elisa
After 4 Months:
Hi Jason,
I purchased the GPO Passion ED 8x42 binoculars, and after a few weeks of use, my husband exchanged them for the 10x42 model.
Both were great, the change was just a personal preference for him. He's loved using them and in fact, we plan to drive up to the Blue Ridge Parkway this Friday and use the binoculars to enjoy the emerging fall foliage.
Thanks again,