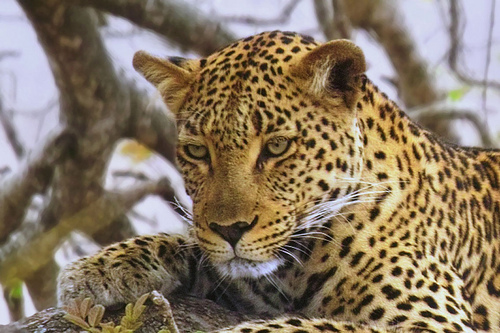 This weeks question comes from a South African, who often visits game reserves in South Africa and in particular the Kruger National Park:
Question:
I live in South Africa and regularly go to game reserves and, in particular, Kruger National Park. I am looking to buy a decent pair of binoculars in the next few weeks as I am going to Kruger at the end of the month.
I have done some research and have basically narrowed it down to 2 options:
1) Bushnell Natureview
2) Nikon Monarch ATB
I see from your reviews that you like both of them but would like to enquire if you would have any reason to prefer the one over the other?
Also I have heard that 8x is better than 10x for game viewing use, would you agree with this?
Answer
First off let me just say that I really envy you, I have been to the Kruger a few times, it is a wonderful game reserve with an astounding amount and variety of game and birdlife. Also because it is so vast, there are plenty of places to get away from the crowds, where it gets truly wild.
Basically what you are after is a good wildlife observation binocular and If I had to choose between the Bushnell Natureview and Nikon Monarch ATB, I would probably go for the Nikon. They have a closer minimum focusing distance, longer eye relief and weighs less. In my opinion, they also have a nicer overall feel to them and just that little better build quality.
You may also wish to take a look at the Barr & Stroud 8x42 Savannah Binoculars that I have just reviewed, an excellent binocular at a similar price (actually cheaper). They also do a 10x version, but I am not sure if they will be available in SA?
Also worth looking at is the Minox 10x42 BV Binoculars, there is also an 8x version: Both are really good binos again in the similar price range to the Nikon Monarch ATB.
8x or 10x for Wildlife Observation?
I personally prefer a 10x magnification when I am in the bush.
Compared to 10x, you get slightly less "image shake" with an 8x binocular, although unless you have really shaky hands, this should not really be a factor.
8x binoculars also generally have a wider field of view compared to 10x ones. This can be useful for spotting and keeping in view fast moving objects, like birds for example, but for larger game, I just like the slightly bigger magnification that gets me as close to the animal as possible. This is just a personal preference and I am sure you will be fine no matter which you choose.
Full Size Binoculars
The fact that you are choosing binoculars with a 42mm objective lens, rather than a more compact size is good as they generally giver you a slightly brighter and often sharper image.
For safari binoculars, I usually recommend that most people should go for a more compact binocular. But then most people are travelling from overseas and carrying a larger binocular with all your luggage can be a little more difficult. Although if you plan on doing any walking safaris, and you also carry a camera with you, you may still consider a smaller binocular.
Photo Credit: Arno & Louise