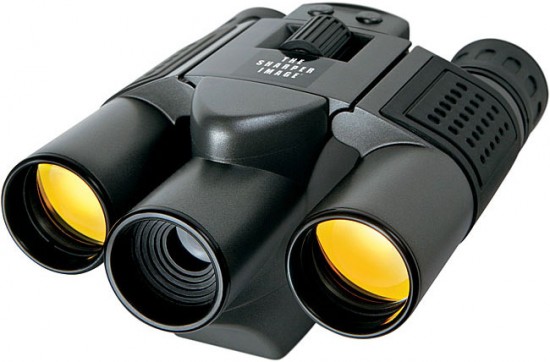 I get asked about binoculars with built in cameras fairly frequently and so I thought that rather than replying to this question individually, my answer may be of use to others who are considering getting binoculars for a cruise holiday or those wondering about digital camera binoculars:
Question 2: Are Binoculars with Cameras good for Cruising?
I am going on a cruise to Antarctica and I want to get a good pair of binoculars to view wildlife.
However, I saw that there are binoculars with cameras. I know they have low megapixels, but thought it convenient to be able to take a photo of what I was looking at without switching equipment. What is your feeling on this?
Answer
Firstly, thank you for writing in with your question.
The short answer is just to say that in my opinion and in most situations, almost all binoculars with built-in cameras are a bad idea.
Why:
Whilst, in theory, being able to take a photo or even video of whatever you are looking at is an excellent concept. But for the most part, the reality is that they never live up to even your lowest expectations.
Most importantly, to my knowledge and apart from a few exceptions (see below), almost all digital camera binoculars do not actually take a photo of what you are looking at!
It sounds crazy but it is true. You see, because of the technical difficulty and the expense of making a camera work through the lenses of a binocular, camera binoculars are usually nothing more than just a very cheap camera with its own lens mounted on top of a very cheap pair of binoculars. You can see this clearly demonstrated in the main image at the top of this page.
Thus the binoculars may have a magnification of 8x or 10x, but the cameras usually just have a normal 35mm lens, that you can sometimes zoom in an out digitally.
For more information on digital camera binoculars and my thoughts on them, take a look at the following articles:
Exceptions?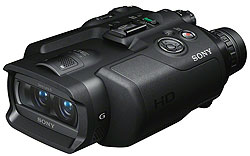 Sony DEV Digital Video Binoculars
The only camera binoculars that I would consider using as a serious device would be the Sony DEV-3 or DEV-5.
Far from being just a toy or a gimmick, these binoculars are able to record HD video and still images and have a 10x optical zoom.
The camera also actually uses the same lenses as the ones you are looking through as binoculars, so you actually record what you are seeing. Speaking of which they capture video in full HD 1920 x 1080 60p HD video as well as 3D AVCHD video, along with 7.1-megapixel JPG stills in the 4:3 format or 5.3-megapixel stills in the 16:9 format).
I had a chance to use them at a bird fair a while back and I was really impressed, however and as you would probably expect, they do not come cheap either. Expect to pay around $1500 to $2000 for a set.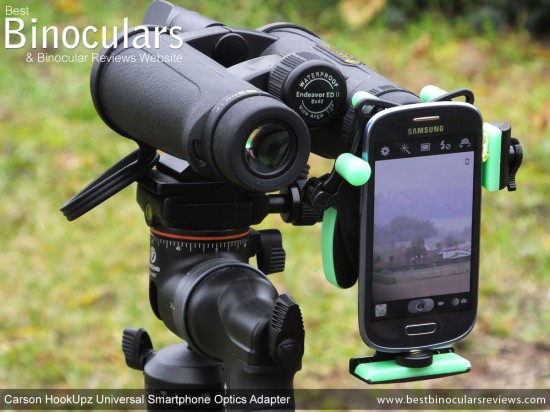 Alternatives
Digibinning is where you use either a standard camera, or even the one on your smartphone to take photos through one of the barrels on your binoculars. For an example, take a look at this review I wrote on the Carson Universal Smartphone Optics Adapter.
I have had some really great results digibinning and for many uses, it is a much, much, MUCH better solution to taking photos with your binoculars!
However, on a ship that is essentially a large moving platform, I feel that you will really struggle to keep the image still enough even with a tripod to get really good photos consistently and so, for this reason, I would not recommend it for this use.
Conclusion
Unless you are really serious and have a large budget to afford an instrument like Sony above, you are far better off in my opinion getting yourself a separate camera and a separate pair of binoculars.
What Camera?
Whilst I am a keen amateur photographer, I am really not qualified to give you specific advice other than to say, that the camera on many modern mobile phones is as good as or better than the ones you get on binoculars with built-in cameras and will take better pictures!
Thus even with a compact camera that has a good optical zoom, you will be far better off.
Which Binoculars:
As I mentioned, the binoculars that come with digital camera binoculars are usually also pretty low quality, so even with a fairly modest dedicated pair, you will have a much better instrument in your hands.
For more information please read the following articles:
Need An Answer?
If you take the time, you'll discover that BBR contains many articles on most subjects to do with binoculars and optics in general. Thus for most, all you need to do is browse around and you should find the answer you are looking for. However if you can't find it, please feel free to Send Me Your Question and I will do my best to answer it for you.