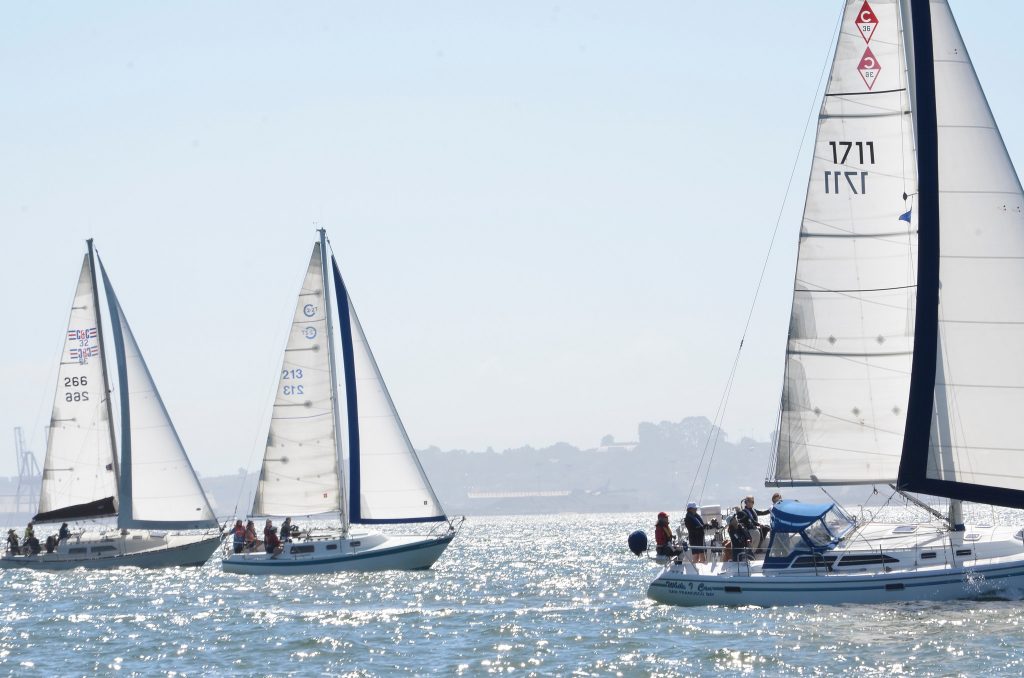 From the number of questions that I receive, one of the most common uses for binoculars is by those lucky enough to live in areas where they have views of the ocean or a harbour and would like to get a better view of the ships, boats or yachts on the water.
Thus, I thought it would be good to combine them and create an article that offers some unbiased advice on the best binoculars for watching boats/ships or yachts out on the water:
Question 01
Hi, I'd love to hire you to help buy the best binoculars for watching boats from our house (right on the sea in Ireland). Budget around £300 but could go a bit more if something exceptional or much better than the nearest competitor (if that makes sense). Our house about 500 metres from the sea we would be watching. Thank you! Thanks, Tonya.
Answer 01
Hi Tonya, thanks very much for the question which I will try to answer to the best of my knowledge:
General Advice on Boat-Watching Binoculars
Firstly, I think it would be very beneficial if you take some time to read my in-depth article on Choosing the Best Binoculars for Watching Sailing as much of it is very relevant to your question.
In it, you will find recommendations that are perfect for you and it goes over many of the concepts that you should keep in mind whilst deciding which pair best fits your particular needs.
Also well worth reading is my guide to choosing High Powered, Long Distance Viewing Binoculars.
once again, much of the advice is most relevant and there are a number of recommendations on that page that would be ideal for your needs.
Specific Advice
Now let me take your question into account and see if I cannot find some binoculars that are perfect for you and your intended use:
Budget
With £300 / $350, you have a good budget and thus will certainly be able to get yourself a good pair of binoculars. I will primarily focus on this range for you, but will also recommend a few alternatives at different price levels that you may also find interesting, even if it is just to see what the differences are.
Range & Magnification
At 500 meters, you are near the sea, but I also assume that the boats you will be watching will be further out. So, for this reason, I think rather than a normal 8x or 10x binocular, you will be better off with a more powerful instrument. So something like 15x to 20x sounds about right to me.
Higher magnifications are obviously great for longer distances, but they have their downsides:
Reduced Field of View
Firstly it reduces the width of the image that you see at a certain distance (field of view), but at longer ranges and with slower-moving objects like boats, I do not see this being a major factor for you.
Increased Image Shake
Next, high-powered binoculars make it difficult to keep the image still as any movement you make is amplified by the magnification. it is for this and the potential increase in size (see below) that in many cases I would recommend that you also consider getting yourself a tripod and mounting the binoculars onto it.
Increase in Size and weight
Good quality, high-powered binoculars also tend to be larger and heavier, this is because they need larger objective lenses to maintain an amply sized exit pupil, which in turn ensures that you are able to view a bright, high-quality image even when light conditions are not at their best.
Tripod
The good news is that because you are viewing boats from your home, portability is not a problem and so in cases like yours I would recommend getting a large high-powered binocular and then attaching it to a tripod.
Almost all large binoculars are very easy to attach to a tripod using an inexpensive and readily available tripod adapter. Some will even have a rail between the two barrels with the adapter already on it that simply fits directly onto your tripod head.
You may already have a tripod, if not, I would suggest getting a reasonably good quality one that will provide a stable base from which to work from. I have used both the Vanguard Alta Pro 263AT Tripod and the Vanguard ABEO Pro 283CGH for many years and highly recommend either.
Recommendations
Based on what I have discussed above, below are a couple of binoculars that I have personally tested and recommend. The first comes well within your budget and I feel would make a good choice for your particular requirements.
The second Steiner binocular is above budget, Not only is it an incredible pair of optics, but the advantage is that they can also be used without a tripod and thus if you don't already own one, could end up saving you money.
Alternatives
Question 02
This question comes from someone looking to buy some binoculars for their husband's birthday. They live on the beach in the hot and humid east coast of Florida and he spends a lot of time on the balcony watching cruise ships, boats and yachts go by. They were looking for a lightweight pair, perhaps fog proof and keeping the cost under $500.00.
Answer 02
The good news is at your budget of under $500 there is a wide choice of really good binoculars to choose from, the hardest part is making the decision! So let us look a what features he will mostly need and see if we can't narrow down the choices:
Because he will be mostly looking at slower-moving objects (yachts, ships & boats) in wide open environments, I would not worry too much about the field of view. Therefore I would suggest getting binoculars with a higher magnification: 10x or more.
You say a lightweight pair, I would say that then cuts out any binoculars with image stabilization as they tend to be much heavier as they have batteries etc. I am not sure if by lightweight, you also meant compact.
If so, under budget ($319.99 – $408.25) is the excellent pair of Steiner 12x30 Wildlife Pro Binoculars.
If a compact binocular is not that important and you are only looking for something that is lightweight, then:
The Minox 10x42 BV Binoculars are a great pair, fully water and fogproof and are way under budget: currently reduced from $299 down to $169 on Amazon.
Or the Vanguard 10x45 Endeavor ED Binoculars:
These have only just been released and cost around $399.99. I recently reviewed the 8.5x magnification version which was excellent. They are fully water and fogproof.
I am also currently reviewing the Vanguard Spirit 10x42 Binoculars (the full review will be up on the site in a few days) that have a list price of $309.99 but you can get them on Amazon for $199.99, that is fully water and fog proof that I am really impressed with at that price.
Further Reading:
Long-Range Binoculars for Viewing Ships – Advice I gave to a Patreon supporter who was looking to get the best binoculars to view ships with at long distances.
Guide to High Powered, Long Distance Viewing Binoculars – contains advice and recommendations with full, in-depth reviews
Photo Credit: Eugene Hu @ South BeachYC