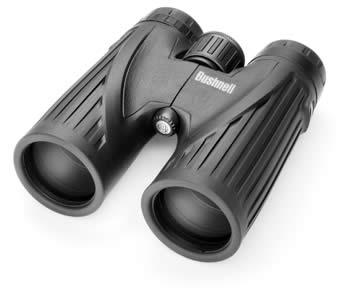 One of Bushnell's most recent introductions to their range are the very impressive Legend Ultra HD binoculars that were initially released in the standard 8x42 and 10x42 configurations with a recommended retail price of around $300, but now an be purchsed for around $200 (see where to buy below for current prices).
Since their release, Bushnell have updated the series and you can now get the Legend Ultra HD in the mid-sized 8x36, 10x36 configurations and the compact 10x25mm roof prism models. Bushnell also have a couple of porro prism compact Ultra HD's in 8x26 and 10x26 setups.
These top end bins were always destined to make a splash with some really impressive features and stats:
Light Transmission
According to their website, there have been some independent tests comparing these new binoculars with the very popular Nikon Monarch Binoculars with the results showing the Legend Ultra HD Binoculars to have superior light transmission across all the visible light spectrum, on average they are said to have an impressive sounding 77.25% more light transmission than Nikon Monarch across the entire visible light spectrum.
Bushnell say this is achieved by using their new new Ultra Wide Custom Band anti-reflective lens coating that give you the most amount of brightness at peak shooting hours, when the warmer colors prevalent.
On top of this their ED Prime Glass provides sharp, color-true detail, for a the best HD image.
Ultra Wide Field of View
Another claim, which I will be looking into when I get my hands on a pair of Bushnell Legend Ultra HD Binoculars, is that they have a field of view that is 12% wider than other 10x binoculars in their class.
The Legend Ultra HD 10x42 has a field of view of 340ft at 1000 yards. If you compare this to other 10x binoculars that I have reviewed:
Compare all 10x binoculars that I have reviewed here.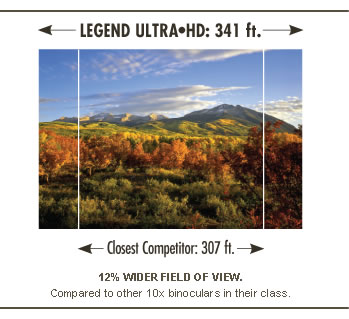 Main Features Include
RainGuard HD water-repellent lens coating
Wide field-of-view
ED Prime Glass
Ultra Wide Band Coating
Long eye-relief (15.2mm for the 10x and 17.2 for the 8x)
Lightweight body made from magnesium
Waterproof and fog proof
Soft touch grips
Locking diopter
Comes with carry case, neckstrap, microfiber lens cloth and deluxe binocular harness.
Cost & Where to Buy Bushnell Legend Binoculars
$100 Mail-In Rebate on Bushnell Legend Ultra HD Binoculars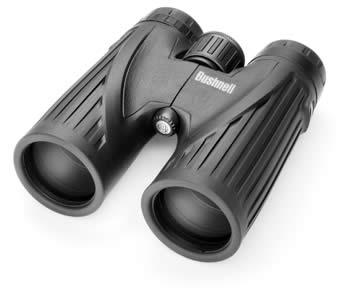 Bushnell currently have a fantastic $100 mail-in rebate offer on most of the models in their Legend Ultra HD series.
This really makes for a substantial saving: For example the Bushnell Legend Ultra HD 8 x 42 Binocular, had a list price of $362.95, but is now listed on most sites at around $230 – this means you can now own a fully multi-coated, ED glass binocular with phase correction coatings and a host of other top end features for around $130 which is quite simply amazing!
For more on this and other offers as well as where to get them, take a look at my page on the >> Current Discounts & Offers on Bushnell Binoculars
Further Reading & Related Content