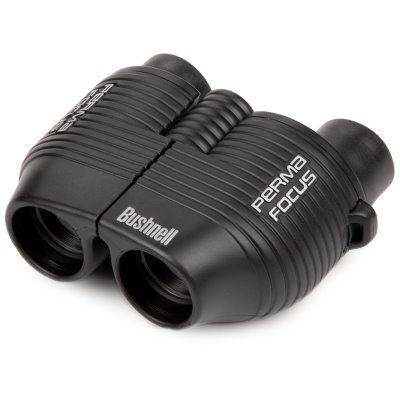 Whilst doing some research into the Bushnell Perma Focus system (Self Focusing Binoculars) I noticed that this pair of Bushnell Perma Focus 8x25 Binoculars has been reduced in price by over 40% on Amazon.com and thought if you were looking for a deal on a decent pair of compact focus free binoculars or Auto Focus binoculars, you could do a lot worse than this set from Bushnell.
USA: Over 40% Off
Bushnell Perma Focus 8x25 Binoculars for sale in the USA
I am not sure how long this excellent deal will last, so grab it while you can.
I'm afraid that they are not on sale in the UK, but they are still available on Amazon.co.uk for a reasonable price:
Bushnell Perma Focus 8x25 Binoculars in the UK
Video Explaining the Bushnell Perma Focus 8x25 Binoculars
Features of the Bushnell Perma Focus 8x25 Binoculars
Fully coated optics for superior light transmission and brightness
Unique "Focus-Free" feature stays in focus at most viewing distances
Non-slip rubber armour absorbs shock while providing a firm grip
BK-7 Prism Glass
Porro Prism System
The already very affordable Perma Focus binos (Fixed or Self Focusing Binoculars) allow simple, fixed-focus, long-distance viewing. They have a pretty good wide field of view which makes them ideal for a cheaper pair of binoculars for most spectator sports, distant wildlife observation. One of the biggest advantages of Fixed Focus binoculars is their lack of moving parts, this means that they should last, even if they take a few knocks and bumps along the way. So this combined with their compact size means that they are ideal to travel with.
Bushnell's quality fully coated optics make sure that your image is bright and crisp. The ergonomic rubber housing means you won't drop them, even with gloves on if you are using them outdoors in winter.