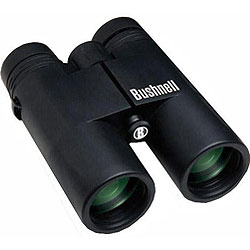 Most of the best binocular discounts and cheap deals that I find on the web tend to be offered on US websites and not in the UK, but every now and then I do find a couple.
A few days ago I was looking to review some Bushnell binoculars here in the UK, when I noticed that Jessops.co.uk were offering a deal that almost seemed too go to be true.
They have the Bushnell 12x42 AW Binoculars currently on sale as a web only deal at £45 (reduced from £139.99). Because they are a Jessops 'Exclusive' I had never heard of them before, but I decided to buy a pair and give them a full review. Now I am not going to say that these are the best binoculars in the world, but they are also far from being the worst and much better than their current £45 price tag suggests.
More Information
You can read my full review on the Bushnell 12x42 AW Binoculars
Or take a look at Bushnell Binoculars for Sale in the UK