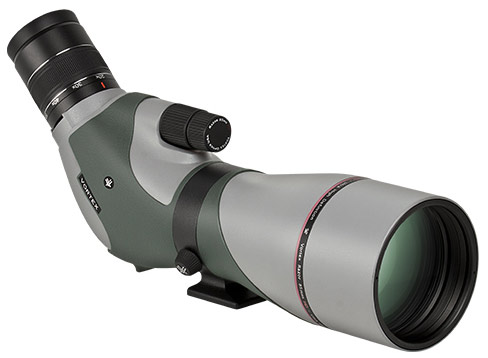 Whilst doing some research as to which spotting scope I should consider reviewing next for BSSR, I decided that a good place to start would be to take a look at which seem to be the most popular by those who actually own one.
A way to do this is to take a look at the highest rated ones with the best comments and customer reviews on the websites that sell them. However this can sometimes be tricky as you cannot always be sure that the "customers" comments and ratings on some websites are indeed from real customers. But there are a few optical webstores that I do trust like Eagle Optics that post customer comments and ratings and I figure that those that have the most ratings will contain more from genuine customers and thus will drown out those that are not, making the "fake" ratings less of a factor in the overall result.
I have decided to publish what started out as some research for myself as I felt that this would also make a great short-cut for some who want to quickly find the most popular/best spotting scopes out there.
Highest Rated & Most Reviewed Scopes
Below are the top three most popular and highest rated scopes at Eagle Optics – what this means is that they have all been rated and reviewed by genuine Eagle Optics customers, have average rating of 5/5 and are in order of the amount of reviews and ratings:
| | | | |
| --- | --- | --- | --- |
| | | | |
| | Vortex Razor HD 85 | Kowa TSN-883 | Swarovski ATS 65 HD |
| Average Rating | | | |
| No. Reviews & Ratings | 32 | 11 | 7 |
| Rec. Price | $2000 | $2725 | $1877 |
| Current Price | $1600 | $2100 | $1690 |
| Objective Lens | 85mm | 88mm | 65mm |
| ED Glass Lens | Yes | Yes | Yes |
| Anti Reflection Coatings | Fully Multi-Coated | Fully Multi-Coated | Fully Multi-Coated |
| Prism Glass | Bak-4 | Bak-4 | Bak-4 |
| Body Material | Magnesium | Magnesium | Magnesium |
| Dual Focus Wheel | Yes | Yes | Yes |
| Interchangeable Eyepiece | Yes | Yes | Yes |
| Supplied Eyepiece | 20-60x | Not Included | Not Included |
| FOV @ 20x | 117ft wide @ 1000yds | | |
| FOV @ 60x | 60ft wide @ 1000yds | | |
| Eye Relief | 20mm | | |
| Weight | 65.7oz (1863g) | 54.7oz (1551g) | 39.9ozs (1131g) |
| Dimensions | ? | 34cm long | 33cm long |
Other Highly Rated Customer Favorites
I have also selected a few scopes below that caught my eye, like those three of the best above, these have all been rated and reviewed by genuine Eagle Optics customers more than 5 times and have an average rating of more than 4/5:
| | | | |
| --- | --- | --- | --- |
| | | | |
| | Pentax PF-80 ED | Zeiss DiaScope 85 T* FL | Vanguard Endeavour HD82A |
| Average Rating | | | |
| No. Ratings | 32 | 6 | 5 |
| Rec. Price | $1332 | $2666 | $860 |
| Current Price | $999 | $2400 | $580 |
| Objective Lens | 80mm | 85mm | 82mm |
| ED Glass Lens | Yes | Fluorite Glass | Yes |
| Anti Reflection Coatings | Fully Multi-Coated | Fully Multi-Coated | Fully Multi-Coated |
| Prism Glass | Bak-4 | Bak-4 | Bak-4 |
| Body Material | Magnesium | Magnesium | Magnesium |
| Dual Focus Wheel | Yes | Yes | Yes |
| Interchangeable Eyepiece | Yes | Yes | Yes |
| Supplied Eyepiece | 20-60x | Not Included | 20-60x |
| FOV @ 20x | 93ft wide @ 1000yds | | 110ft wide @ 1000yds |
| FOV @ 60x | 49ft wide @ 1000yds | | 52ft wide @ 1000yds |
| Eye Relief | 18-22mm | | 19mm – 20mm |
| Weight | 65.8oz (2149g) | 52oz (1474g) | 63.8ozs (1809g) |
| Dimensions | 41cm long | 35cm long | 38cm x 18cm |
Where to Buy & View Reviews
To read all the customer reviews in full written on these as well as all the other customer favorites at Eagle Optics, follow the link below:
To compare prices of these and other scopes at a range of on-line retailers in the UK and the US, take a look at the where to buy spotting scopes link below:
Further Reading: