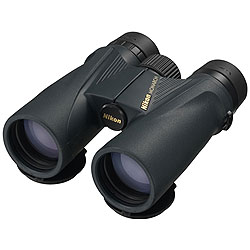 I have just finished writing a review on what I believe to be one of the best value for money binoculars on the market, after I finished, I realised that it has just got even better as the Nikon Monarch ATB 8x42 waterproof binoculars have been highly discounted on Amazon, Binoculars.com and Eagle Optics:
Amazon have taken almost 45% off the asking price, whilst Binoculars.com and Eagle Optics also have big discounts on them.
The Nikon 8X42 Monarch ATB binoculars at it's full asking price was always good value for money, with some excellent quality BAK-4 Prisms and fully multi-coated lenses combined with a tough, armoured exterior made these some of the best selling binoculars on the market, but now that they have been such highly discounted, I feel that if you are after a great deal on some binoculars ideal for bird watching, nature viewing and general all round use, you could do far worse than these.
>> Check Prices
Read my full review on the Nikon 8x42 Monarch binocular as well as a general guide to Nikon Optics: Nikon Scopes & Binoculars.