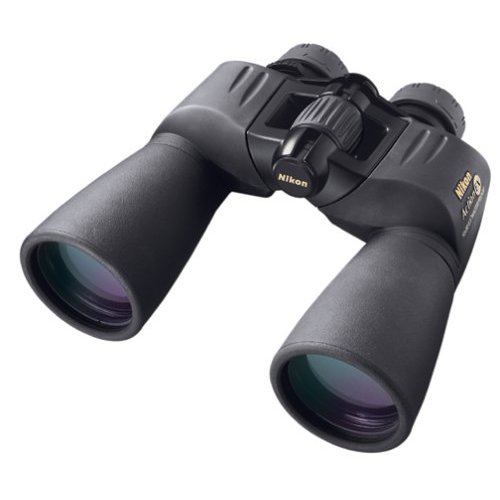 Even at their full retail price most Nikon binoculars offer pretty good value for money, but when there is also a good discount thrown in you can get yourself some quality binoculars at a steal.
Nikon 7218 Action 10X50 Binoculars
Amazon.com currently have the Nikon Action 10X50 Binoculars on sale at $80.71. With a list price of $134.95, that is a great saving of $54.24 (40%)
Nikon 7257 10 X 50 MM Realtree Action Camo Binoculars
These are on sale at $100.96. With a list price of $154.95, that is a saving of $53.99 (35%)
Nikon 7245 Action Ex Extreme 10 X 50 mm All Terrain Binoculars
These are on sale at $138.51. With a list price of $254.95, that is a saving of $115.44 (45%)
To check out the deals, follow the links below
Cost & Where to Buy Nikon Action Binoculars
Main Features of the Action Series from Nikon
I have not yet had the opportunity to personally review any of the Action binoculars, but according to Nikon and their specifications these Porro Prism binoculars are ideal for general outdoor uses, like birdwatching, viewing sports events, mountaineering, camping and hiking as they are both tough and durable. According to Nikon these midrange binoculars offer impressive cost performance, even at their full asking price. There are eight models in total within the series all with varying combinations of magnification and objective diameter including two zoom models. This means that you should easily be able to find the most suitable binoculars for your particular needs. Remember the models featuring a broader field of view are ideal for watching fastmoving sports, birds and animals.
Aspherical eyepiece lens eliminates image distortion
Multilayer-coated lenses and large objective diameter for optimal clarity of image
Rubber armouring for shock resistance and a firm, comfortable grip
Can be fixed to a tripod using optional tripod adaptor (Action 16x50CF includes tripod adaptor)
Download a PDF brochure of the Nikon Action Series here