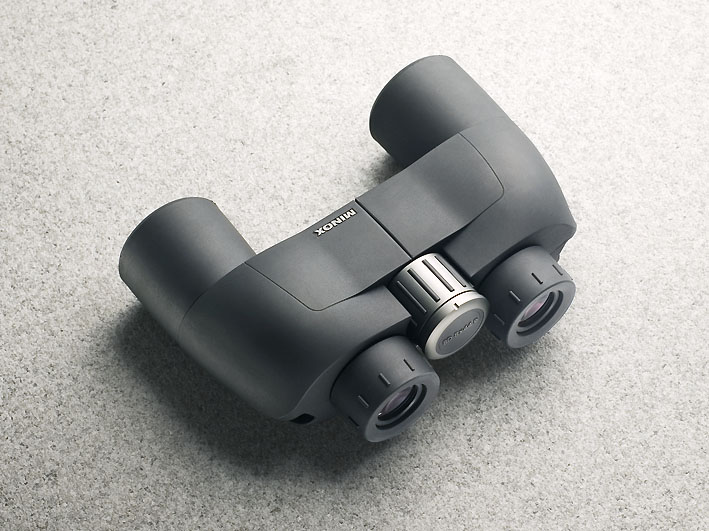 I was recently sent in a question by someone wanting to know more about the Minox 8x44 & 10x44 BP Porro Binoculars and thought that my answer on old stock binoculars at great prices may also be interesting to other readers:
Question
I like porro binoculars but can't afford the price of top of the line. Minox are closing out there 8x44 and 10x44 porro at a very good price. What do you know about the quality and preformance of these glasses? Thanks!
Answer
To be honest, I have never had the opportunity to review these specific Minox BP binoculars, but there are a few things that I can say that may help with your decision:
On the whole Minox make excellent quality binoculars and for me are one of the best brands of binoculars that you can get. Minox also do not really make any cheap binoculars and so almost any binocular that you get from them won't be bad.
As far as I know Minox no longer make these 8x44 & 10x44 Porro Binoculars any more, this is not to say that they are not good and is probably why you can now get an excellent deal on them. I would not be put off by the fact that these binoculars are not current stock – some of my favourite binoculars are old! In fact I would go as far to say that sometimes it works out far more cost effective to buy "last years" model rather than the latest version so long as you are buying a quality pair of binoculars.
Minox 8x44 and 10x44 BP Porro Binoculars
In general porro prism binoculars can offer as good as, if not better performance than roof prism binoculars at a cheaper price,but despite this, Porro-prism binoculars have tended to be a little out of favour in recent years.
Specifications:
| | | |
| --- | --- | --- |
| | MINOX BD 8x44 BP | MINOX BD 10x44 BP |
| Magnification: | 8x | 10x |
| Front lens diameter: | 44mm | 44mm |
| Exit pupil: | 5.2mm | 4.2mm |
| Field of view: | 111.7m at 1000m. 6.4 | 89m at 1000m. 5.1 (10x) |
| Eye relief: | 18.5mm | 16mm |
| Close distance: | 3.5m | 3.5m |
| Over run diopter adjustment: | +/- 2 dpt | +/- 2 dpt |
| Twilight factor: | 18.3 | 20.5 |
| Operating temperature: | -10 to +45C | -10 to +45C |
| Waterproof: | yes (down to 5m) | yes (down to 5m) |
| Height, depth, width: | 126 x 183 x 52 mm | 126 x 183 x 52 mm |
| Weight: | 800g | 800g |
According to the manufacturers stats, and I must state that I have not actually tested them, here are a few things that caught my eye:
The 8x44 and 10x44 Minox BP have a good light transmission of 94.5 percent.
A Porro-prism design usually increases the weight and overall dimensions when compared to roof prisms, these new binoculars from Minox weigh under 800g and measure a reasonably compact 126x183x52mm while still possessing a solid body housing and full rubber armouring. Just take into account that a quality Roof Prisim like their own Minox 8x42 BV Binoculars, usually weigh less than 800g.
They are fully waterproof down to a depth of 5m and are 'State-of-the-Art' Argon gas purged to prevent any internal fogging during rapid temperature fluctuations.
The twist-up eyecups with click stops look good and the 8x44 have 18.5 mm of eye relief, and the 10x44 has 16mm, both very good and will help those who use glasses to enjoy the full field of view.
On the whole, I would say that they look like excellent quality binoculars and now that they are Old stock you can grab yourself a bargain: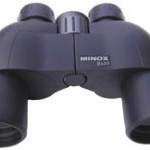 Where to Buy
Minox BP Porro Prism Binoculars for sale in the US