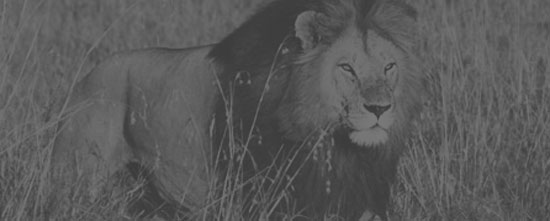 The core technology for Digital Night Vision has actually been around for a while, even though in comparison to the more commonly used intensifier tubes on "standard" night vision devices, it is still relatively new. Indeed you may have even already used it on some video cameras that can shoot at night, using what is often referred to as a "0 Lux" mode.
How Digital Night Vision Works
As with a normal night vision binocular or monocular, available light is collected through the objective lens. But instead of focusing this light on an intensifier and converting the energy into electrons, most digital night vision devices process and convert this optical image into an electric signal through a highly sensitive CCD (Charge-Coupled Device) image sensor, similar to what is found in most digital cameras and other imaging devices.
This electrical signal is then transferred onto a micro-display, which is a type of LCD flat-panel display screen in which each pixel is controlled by between one to four transistors. This micro-display technology provides the best resolution of all the flat-panel techniques.
On most Night Vision equipment, the micro-display will probably take the form of an eyepiece which you look into to view the image rather than on an LCD screen as you find on most digital cameras. This is because it is important if you are trying to remain undetected by what you are viewing to keep yourself as inconspicuous as possible.
Main Advantages
Digital Night Vision offers a number of advantages over the more conventional intensifier tube night vision devices.
Price & Performance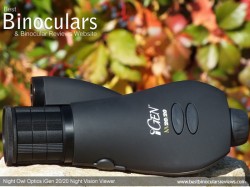 The main one is price – most digital products are cheaper and it can give results that are comparable to earlier Gen 1 devices at less cost and without many of the distortions. For example the Luna Optics LN-DM5 Digital Night Vision Monocular compares with and beats many Gen 1 devices, yet at around $180 / £150 costs quite a bit less than many of them.
Up until recently, I would have left it at that as most digital devices don't compare to the quality of Gen 2 or 3 night vision devices.
However new products like the iGen 20/20 Digital Night Viewer from Night Owl Optics can now compete with many Gen 3 devices in terms of performance and how much you can actually see at night.
Image Quality
As well as this, with a digital device you do not get the image distortion from the photocathode or phosphorescent screen blemishes as you do with intensifier tubes.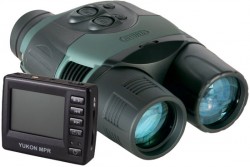 Photo & Video Recording
Because you are converting the optical image into a digital signal, it is then relatively easy these days to take that signal and store it onto a memory card etc. So you can record what you a seeing as either an image or as a video.
Many digital devices now either have on-board storage or a built-in video output connector that you can use to connect the device to a computer, dedicated recorder or even some hand held video recorders that accept video in like the AIPTEK video recorders.
More Robust
Standard night vision uses rather fragile vacuum tubes and are at risk of damage from bright light exposure. This is not the case with Digital NV devices, indeed many of them can actually be used during the day.
Digital Night Vision Reviews
Below is a selection of the digital night vision products that I have fully tested and reviewed:
Further Reading