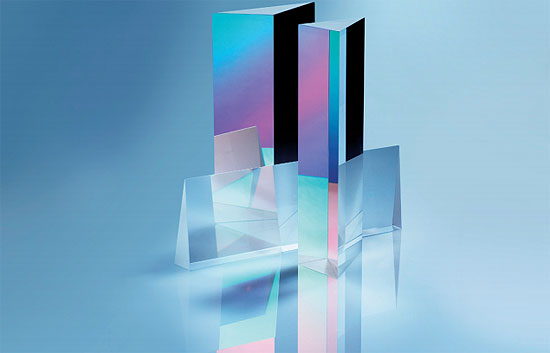 Carl Zeiss Sport Optics recently introduced their new flagship range of binoculars, the Zeiss Victory HT binoculars, whose main feature and biggest improvement to their already excellent Victory FL range being that they use HT Glass from SCHOTT.
I decided to dig a little more deeply to find out just what makes this glass so special and why Zeiss believe it helps to make their VICTORY HT the "brightest super-premium binocular in the world!"
About SCHOTT
Founded in Jena, Germany by Otto Schott, SCHOTT AG have been developing and manufacturing special glass and other materials, components and systems to improve how people live and work for more than 125 years.
SCHOTT HT Glass
Optical Glass with Ultra High Transmittance
As light travels through most optical systems, including binoculars, a certain percentage of that light is lost through absorption and reflection at each air-to-glass surface or inside the prism system itself and the amount of original light available to the observer by the time it exits the eyepiece will vary in different binoculars. Binoculars with the best transmittance percentages and with all else being equal will produce brighter and more detailed images.
SCHOTT has recently developed this HT optical glass that has significantly improved transmittance levels and which is especially suitable for digital projection and high end optical systems. They currently market eleven of these special versions that are labeled HT or HTultra and are said to be working hard to expand its offerings on an ongoing basis.
Improved Color & Image Quality
According to SCHOTT, both the color and the image quality has improved thanks to increased transmission, particularly in the blue spectral range. As well as this, Mesopic Vision has been optimized – this is your vision in vision in low but not quite dark lighting situations.
Reduced Thermal Blooming
Moreover and according to SCHOTT, the "thermal lensing effect" has also been reduced through lower absorption of energy. This all gets pretty complicated, but as far as I understand it, it means that when a narrow beam shines through the glass, a small amount of the incident energy is locally absorbed. When this local heating occurs, the refractive index of the glass slightly changes, this is called thermal lensing or thermal blooming and it can affect how the light exits the glass and thus will adversely affect the image you see.
So because they have managed to reduce this thermal lensing, it makes HT glass the perfect choice for use in sport optics like binoculars as well as high performance projectors like those used in 3D cinemas.
SCHOTT & ZEISS
SCHOTT Advanced Optics and Carl Zeiss Sports Optics GmbH agreed to collaborate at the end of 2011 and one of their first projects was to produce the highly transmissive (HT) glass for the new Zeiss VICTORY HT series of binoculars and riflescopes.
Further Reading
Cost & Where to Buy Zeiss Victory HT Binoculars