Coming this spring, ZEISS has said that it will be introducing two new "ultra-compact" binoculars into their SF range.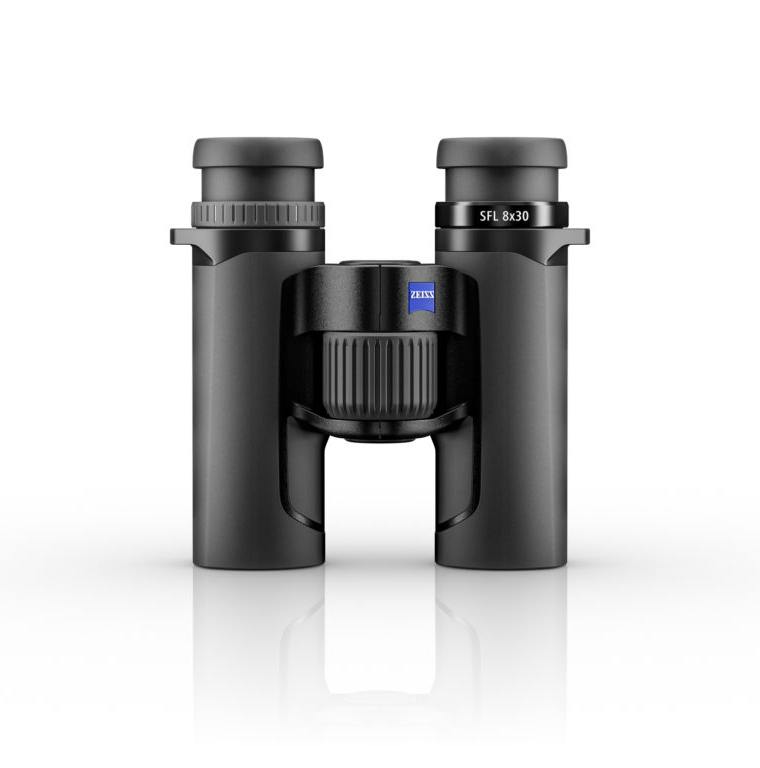 Lightweight & Compact
These new models will have 8x30 and 10x30 configurations and thus use 30mm objective lenses, meaning they are most certainly small, but I personally would not describe them as ultra-compact binoculars.
That being said, both the ZEISS SFL 30 binoculars will be the most compact (and lightest) instruments within the ZEISS SF (SmartFocus) series:
Optimized to be as lightweight and compact as possible, the ZEISS SFL (SmartFocus + Lightweight) series currently contains an 8x40 and 10x40, whilst the ZEISS Victory SF series consists of 8x42, 10x42, 8x30, and 10x30mm models.
Head of Category Management Nature Observation at ZEISS, Léon Kunad says that "Our new ZEISS SFL 30 is the latest addition to our successful ZEISS SF binocular family and combines the advantages of high-performance binoculars with those of compact, pocket-sized binoculars."
By reducing the lens diameter, it has made it possible to use thinner lens elements, with closer spacings in between them, and thus according to Zeiss, they have been able to reduce the binoculars' weight by up to 23% and the length by up to 21% when compared to the ZEISS Victory SF models.
As a result, Zeiss says that their "SFL binoculars are up to 30% lighter than comparable products from competitors."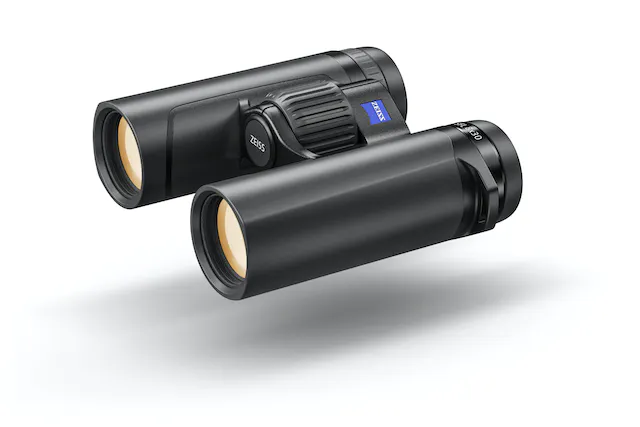 SmartFocus Concept
The Zeiss SmartFocus concept boils down to a large, well-positioned focus wheel placed in between a DoubleLink Bridge that uses an aggressive mechanism for increased focusing speed (1.4 turns from minimum focus to infinity).
Ultra-High-Definition (UHD)
Incorporating very high-quality optical glass, Schmidt-Pechan roof prisms, an improved optical design, and special optical coatings (T* multicoating), the Zeiss SFL offers a high degree of light transmission (90%), which they say will ensure these new binoculars are able to reproduce colors with natural fidelity and offer the highest level of detail.
On top of this, Zeiss adds their LotuTec® coating to the outer lens surfaces that repel water enabling a clear and unhindered view in all weather conditions.
Cost & Where to Buy
The ZEISS SFL 8x30 has an RRP of €1,500 whilst the ZEISS 10x30 is set at €1,550:
Zeiss SFL Binoculars: Check Current Prices & Where to Buy
Zeiss SFL Binocular Reviews On BBR?
Hopefully coming soon as I would love to get my hands on a pair to try out! Until then check out a few of the relevant links below:
More Info & Further Reading