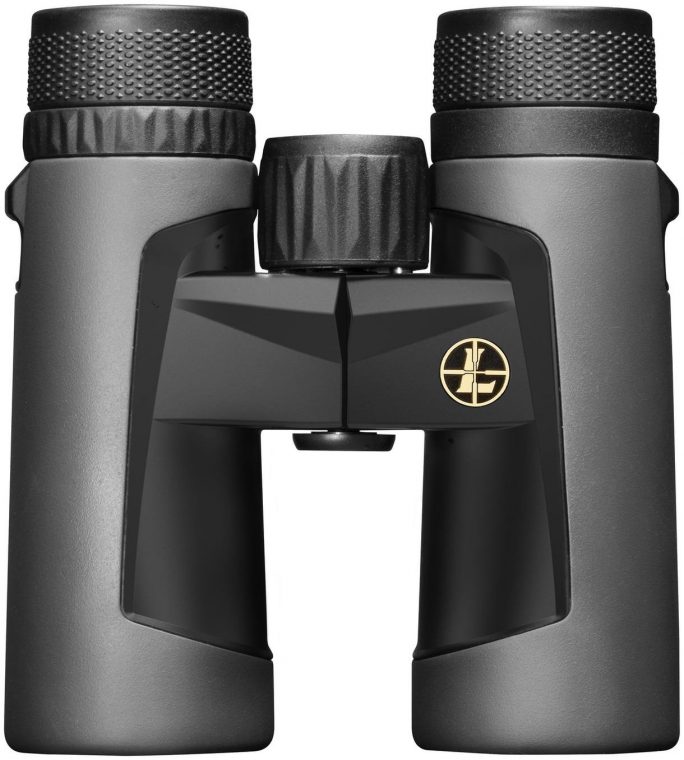 Available in 8x42, 10x42, 10x52, and 12x52 configurations, Leupold & Stevens, Inc., have just released their new mid-level (rrp: $299.99 and $379.99) BX-2 Alpine binoculars onto the market.
Best in Class?
Zach Bird, the Product Line Manager for Leupold & Stevens says that they have been designed to compete with the very best binoculars in their class and that "With it, you're getting a combination of excellent optical performance and rugged reliability that its competitors can't match."
Competitive Mid Level Price Range
There is no doubt that these will Leopold BX-2 Alpine binoculars have their work cut out as the mid-level class ($130 – $300) is certainly the most competitive.
With a Recommended retail price set at between $299.99 and $379.99 (depending on the model), but already listed for between
$229.99 and $289.99 on some online retailers, they look to be well priced but do they have the required components and features to compete? Let's take a look:
Main Components & Features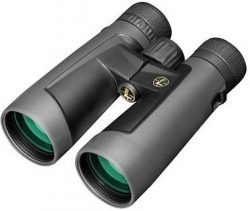 Body:

Modern Top Hinge Body Design
Magnesium Alloy Chassis
Waterproof & Fogproof (Nitrogen Filled)
Large Diameter Focus Wheel & Eyepiece Lenses
Tripod Adaptable
Rubberized "EXO" Armoring

Optics:

"Twilight Max HD Light Management System" (see more below)
Scratch-resistant, Aquaphopic DiamonCoat2 exterior Lens Coating

Other
Official Highlights Video
Main Model Specifications
| Model | Power | Obj. Dia. (mm) | FOV @ 1,000 yds. (ft.) | Length (in.) | Weight (oz.) | Eye Relief |
| --- | --- | --- | --- | --- | --- | --- |
| 176969 | 8x | 42 | 394 | 6.2 | 28 | 18.3 mm |
| 176971 | 10x | 42 | 367 | 6.2 | 28 | 15 mm |
| 176973 | 10x | 52 | 304 | 6.6 | 31.5 | 19.3 mm |
| 176975 | 12x | 52 | 272 | 6.6 | 32.1 | 16.6 mm |
Twilight Max HD Light Management System
Leupold makes a huge point of the fact that their new BX-2 Alpine instruments feature their Twilight Max HD Light Management System that is also used in their VX-3i and VX-3i LRP riflescopes, but what does this mean?
The idea is that the optical system is specifically designed to allow you to see more detail in low light and are optimized for use under these conditions.
So whilst many binoculars can perform well in bright conditions, in many cases, they will then perform poorly in lowlight.
For many hunters and birders, low light performance is critical as this is when your subjects are most active and thus this is when you need your optics to be performing at their bet.
In the video below, Leupold gives a very long-winded explanation (56 minutes!) on their Twilight Max HD Light Management System but to be honest it does not go into great detail as to the exact coatings used. As a side note, they also take a look at their other new binoculars, the BX-5 Santiam HD (@ 32 minutes).
Whatever the specifics, Leupold says that their Twilight Max technology "can add up to 20 minutes or more observation time during low-light conditions". It is also said to remove up to 85% more stray light that causes glare than their main competitors within this class.
Error in the Video
One thing I would like to add is that at around 51 minutes on the video above the guys at Leupold explain how the roof prisms magnify the image!
This is completely incorrect, it is the eyepiece lenses that do this, the prisms actually correct the upsidedown image and put it back the right way up after it gets inverted by the objective lenses.
More Information & Further Reading