Press Release:
Leupold's New BX Binoculars – Built to be the Best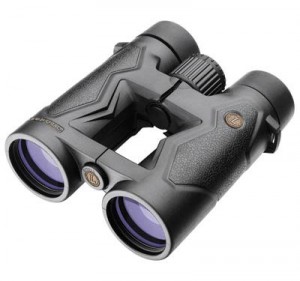 Dedicated to excellence in every way, a special project team pooled its talents and put thousands of hours into Leupold's new BX binocular line for hunters, shooters and wildlife observers.
The line is uniquely Leupold, offering a distinctive look and feel, high optical quality, and rugged dependability. Models include the BX-3 Mojave, BX-2 Cascades, BX-2 Acadia, BX-1 Yosemite, and BX-1 Rogue and Rogue Compact.
"Consisting of more than 20 designers, engineers, production personnel and quality control specialists, our Synergy Project Team devoted itself to producing the best possible line of binoculars for various field applications and budgets," said Pat Mundy, communications manager for Leupold & Stevens, Inc.
"Our BX line is the result of all their hard work, which really paid off."
All BX binoculars are waterproof, built to withstand harsh field conditions, and designed for comfortable use and easy handling. Key features for each model:
The BX-3 Mojave is a roof prism binocular with a lightweight open bridge design that fits well in most any hand. Fully multi-coated lenses and cold mirror coated BAK4 prisms provide a bright image with exceptional color reproduction, resolution and clarity. Low-light performance is outstanding. Twist-up eyecups and ample eye relief allow comfortable viewing for extended periods, even with eyeglasses. Delivering a wider field of view than many competitive models, the BX-3 Mojave is available in 8x42mm, 10x42mm, 10x50mm and 12x50mm, with either a black or Mossy Oak Treestand finish.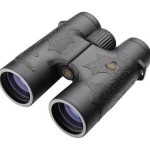 BX-2 Cascades binoculars also provide exceptional low-light performance with fully multi-coated lenses and phase coated BAK4 prisms. This roof prism model has a slim lightweight design that is easy to grip, even in wet conditions. Long eye relief and twist-up eyecups are standard. The BX-2 Cascades binocular comes in 7x42mm, 8x42mm and 10x42mm. In addition to black, the 8x42mm and 10x42mm are available with a Mossy Oak Break-Up Infinity camo finish.
BX-2 Acadia roof prism binoculars are available in 8x42mm and 10x42mm and offer an exceptionally wide field of view. The Multicoat 4 lens system and phase coated prisms deliver a sight picture with excellent clarity, contrast and brightness. Trim and compact, the BX-2 Acadia has an ergonomic design that comfortably fits hands of most sizes. Color finish options include black and Mossy Oak Break-Up Infinity camo.
The BX-1 Yosemite can be adjusted for the width between the eyes of adults as well as children, making it a good binocular choice for the entire family. A Porro prism model, the BX-1 Yosemite is also designed to fit most hands, large and small. Fully multi-coated lenses provide a quality image, and forgiving eye relief makes it easier to acquire the sight picture, even for novice users with eyeglasses. BX-1 Yosemite binoculars are available in 6x30mm or 8x30mm with either a black or natural tan finish. There is also an 8x30mm in clamshell packaging with a Mossy Oak Treestand camo finish.
BX-1 Rogue including the Rogue Compact Porro prism binoculars also have fully multi-coated lenses. The inverted Porro prism design of the BX-1 Rogue Compact not only excels at transmitting a three-dimensional image, but helps make the binocular extremely small (4.3 inches long) and lightweight (12.7 ounces). The BX-1 Rogue comes in 8x42mm, 10x42mm, 8x50mm and 10x50mm. Options for the BX-1 Rogue Compact are 8x25mm and 10x25mm. All BX-1 Rogue and Rogue Compact binoculars are available in a black finish. A Mossy Oak Break-Up camo finish is also offered for the 8x42mm and 10x50mm versions.
BX binoculars are covered by Leupold's Limited Lifetime Warranty. For more information, visit a local dealer, go to www.leupold.com or call 1-800-LEUPOLD.
Leupold & Stevens, Inc., the preeminent American-owned and -operated optics company, employs more than 700 people in its state-of-the-art facility near Beaverton, Ore., where rugged, dependable, high-performance Golden Ring optics, Mark 4 riflescopes and Redfield Revolution riflescopes are designed, machined and assembled. Leupold is a fifth-generation, family owned company whose products are sold worldwide to hunters, competitive shooters, American military warfighters, law enforcement personnel and wildlife observers. The product line includes rifle, handgun and spotting scopes; binoculars; rangefinders; trail cameras; flashlights; mounting systems; and optical tools and accessories.
USA: Amazon.com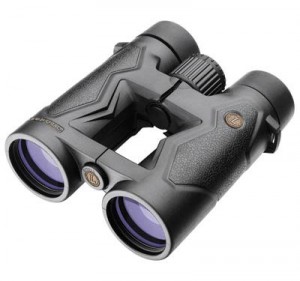 Leupold BX Binoculars on Amazon.com