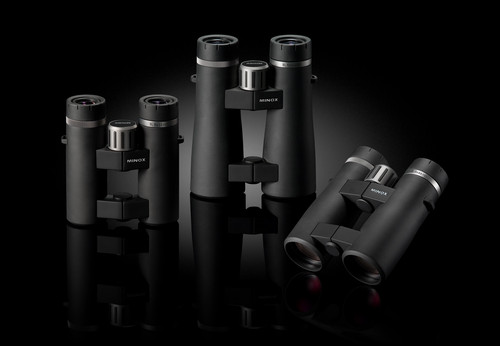 Announcing the new BL HD Series from Minox
Press Release March 2013: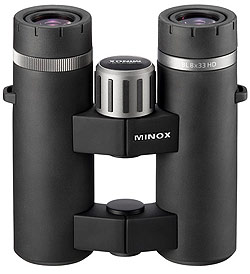 At the recent IWA Outdoor Classics show, MINOX announced a new line of binoculars to their stable.
Made in Germany, the BL-HD Series offers a number of key improvements to their standard BL binoculars, the main one being the addition of HD glass lenses, reducing the amount of color fringing when compared to standard glass designs. Read more on Extra Low Dispersion Glass here.
Other differences include minor changes to their looks, but the Minox BL HD binoculars still retain the overall open bridge design which have a rubber armour.
Like the standard BL, one of the main features of the BL HD is their very low weight, for example, the BL HD 8x33 weighs a mere 650g
The chassis is fully sealed and they are waterproof tested to a depth of 5m. All the air inside has also been replaces with nitrogen gas, which stops the internal optics from fogging up.
All bins in this series use twist-type eyecups and all have enough eye-relief to ensure that eyeglass wearers are able to use them with their glasses on and still get the full field of view without any shadowing on the edges of the view.
MINOX Guarantee: All BL HD bins are finished off by hand and taken through a precise quality control inspection before leaving their factory. But should you have a problem, they are also protected against all functional & manufacturing defects, from the day of registration for 30 years.
Reviews:
I was able to get a pair from Minx to fully test and so you can read my full review of the Minox BL 8x44 HD Binoculars here
Main Specifications:
BL 8x33 HD
BL
8x44 HD

BL 10x44 HD

BL
8x52 HD
BL
10x52 HD
Magnification
8
8
10
8
10
Objective
lens
33mm
44mm
44mm
52mm
52mm
Exit
pupil
4.1 mm
5.25 mm
4.4 mm
6.5 mm
5.2 mm

Twilight Factor

16.2
18.8
21
20.4
22.8
Eye
relief
17.5 mm
19,5 mm
17 mm
22mm
18mm
Field of
view
421 ft. @ 1000 yds / 8.0° / 140m @ 1000 m
445 ft. @ 1000 yds /
7.8° /
136m @ 1000m
377 ft. @ 1000 yds / 6.5° / 115m @ 1000m
342 ft. @ 1000 yds / 6.5° / 114m @ 1000m
342 ft. @ 1000 yds / 6.5° / 114m @ 1000m
Diopter
adjustment
+/-
4 dpt
+/-
4 dpt
+/-
4 dpt
+/-
4 dpt
+/-
4 dpt
Min
focus dist.
8.2 ft / 2.5 m
8.2 ft. / 2.5 m
8.2 ft. / 2.5 m
11.48 ft. / 3.5 m
11.48 ft. / 3.5 m
Dimensions:
5.83 x 4.92 x 1.73 in / 148 x 125 x 44 mm
5.9
x 5.1 x 2.1 in / 150 x 130 x 53 mm
5.9
x 5.1 x 2.1 in / 150 x 130 x 53 mm
6.9 x 5.5 x 2.4 in / 175 x 140 x 60 mm
6.9 x 5.5 x 2.4 in / 175 x 140 x 60 mm
Waterproof
Yes, to 5m
Yes, to 5m
Yes, to 5m
Yes, to 5m
Yes, to 5m
Weight
22.93 oz / 650g
26.1 oz / 740g
26.1 oz / 740g
33.5 oz. / 950g
33.5 oz. / 950g
Order number
62047
62048
62049
62050
62051
Cost & Where to Buy
USA: Amazon.com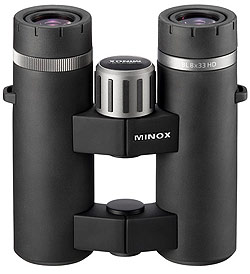 UK: Amazon.co.uk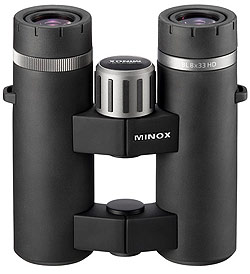 More Info & Further Reading: