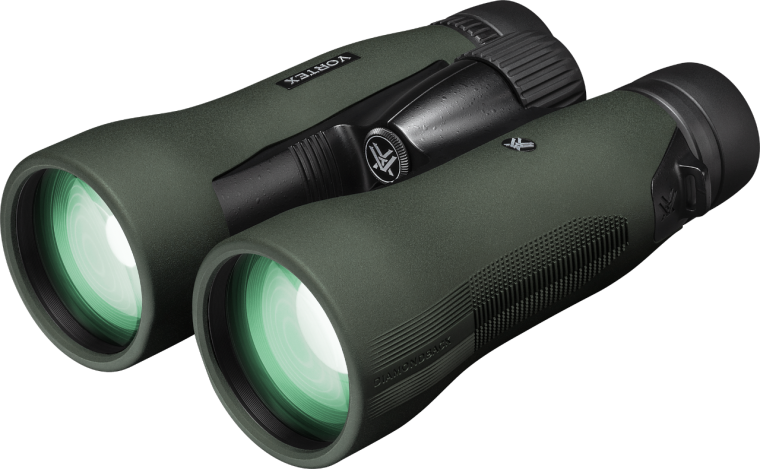 Wisconsin-based Vortex Optics has just announced the introduction of the 15x56 configuration to their very popular Diamondback HD series which at first glance look sure to put a big smile to those looking for a high performance, but great value long-range binocular ideal for uses like hunting, general wildlife observation, long-distance birding, security, surveillance, plane spotting, and even a little astronomy.
Updated: Since writing this mini overview, I have now had the chance to get my hands on a pair and fully test them, so you can now read the full: Vortex Diamondback 15x56 Binocular Review.
For a very brief version and one that I wrote based on the main specifications and features you can still take a look below if you wish:
Main Features, Specs & Highlights:
Mid-High-End Binoculars: Approx: $249 / £350 / €350
Body

Single Top Hinge Body Design
Magnesium Chassis
Water & Fogproof (Argon Filled)
Central Focus Wheel
Diopter Adjuster
Twist-up Eyecups
Tripod Adaptable
Weight: 34.8oz
Dimensions: 7.1in x 5.8in
IPD: 5.9cm – 7.6cm

Vortex HD Optical System

Fully Multi-Coated Optics
Roof Prism with Dielectric Coatings

Phase Corrected
ArmorTek Exterior Lens Coatings

Optical Stats

15.6mm of Eye Relief
Field of View: 230ft @ 1000 yards

Close Focus Distance: 14ft

Included Accessories

GlassPak™ Binocular Harness / Carry Case

Comfort Neck Strap
Tethered Objective Lens Cover
Rainguard Eyepiece Cover
Lens Cloth
Tripod Adapter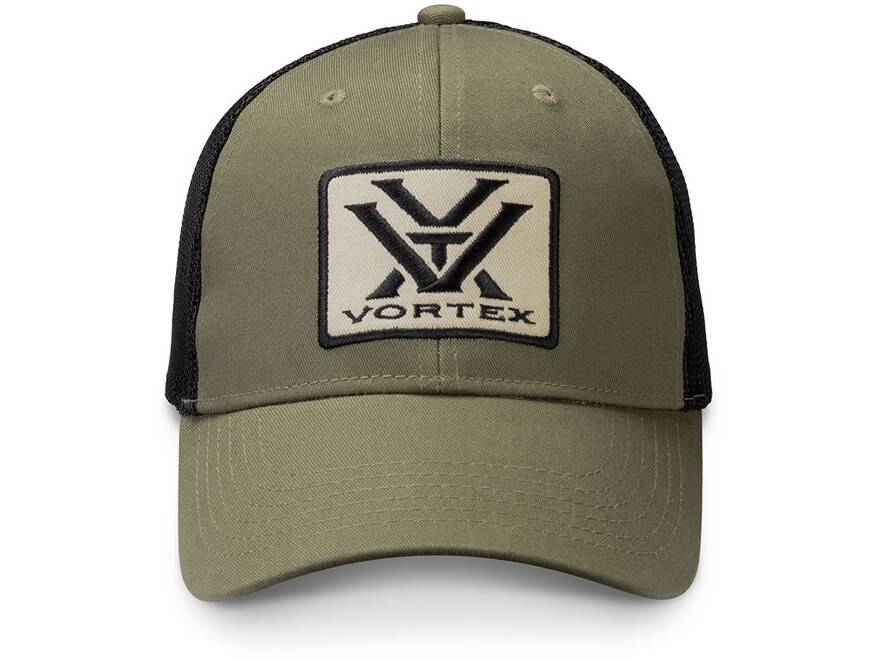 Win the Vortex Cap featured in the Unboxing & First Impressions video above – All subscribers to the BBR YouTube channel who comment below the video and include the hashtag #VortexBinoculars have a chance to win – I will select the winner from the comment that most catches my eye! Entries will close after I publish the full review of these Vortex Diamondback HD 15x56 binoculars! Good Luck!
BBR's BinoWizard:
Thoughts & Opinions
As of yet, I have not had a chance to get them in my hands and fully test them (lookout for the full review coming soon!), so I can't comment on aspects like the view quality, balance, and feel, however, there is still a lot of information that we can glean about the Vortex Diamondback 15x56 binocular by taking a close look at their main specifications and features that I have listed above:
Body
Once again, I am happy to see that Vortex has gone with a magnesium chassis and not polycarbonate.
Whilst this certainly does not help when it comes to making the instrument more lightweight, I feel that for a larger binocular like these, the tradeoff is worth it to ensure the the binocular is as robust as possible.
Whilst I cannot tell by just looking at the photos, I am pretty sure that components like the eyepiece housings and eyecups will also be made from metal, which in terms of their function and overall feel really do make a difference.
Waterproof: check, fog-proof: check, rubber armor: check, diopter adjuster: check… other than that the 15x56 Diamondback HD seems to have all the usual and expected bases covered on the body (as you would expect at this price range), so not much to report on here until I get a chance to test them.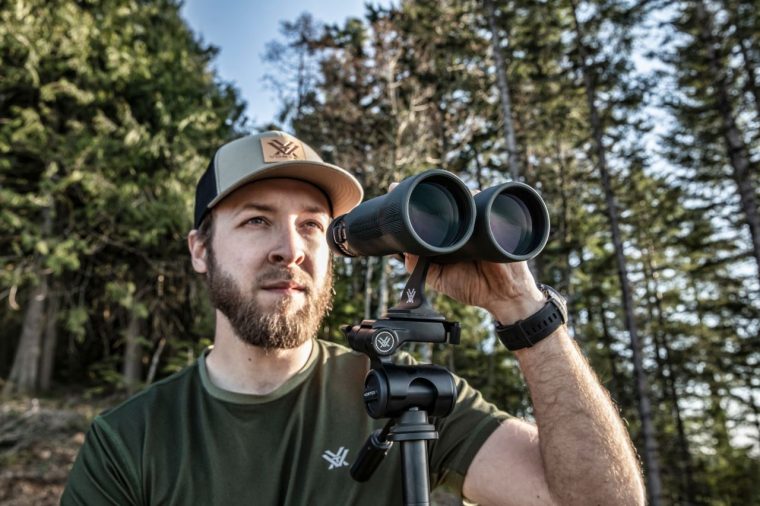 Optics
Vortex highlights the fact the they use their HD Optical System on these 15x56 Diamondback's, so what exactly does that mean.
ED Glass?
As Vortex does not highlight it in their marketing, I will assume that they do not use ED glass elements within their lenses. However, this is not necessarily a bad thing at this price level:
Potentially ED glass can reduce the chromatic aberrations that are the main cause for color fringing around objects in the image. But at this and lower price levels, I have often observed a well made non-ED glass binocular perform s well and sometimes better than binos with ED glass in this area.
So whilst I do feel that they may not be as good at reducing color fringing as say something like their alpha-level Vortex Razor UHD, all is not lost.
Lens Coatings
Well, firstly it is important to point out that every lens surface throughout the whole optical pathway has been treated with multiple layers of an anti-reflection material. ie the Vortex Diamondback 15x56 Binocular is Fully Multi-Coated, but to be honest, this is to be expected at this price level and I would be shocked to find a binocular that is not lost: I go into more detail about this in an article that I wrote about if I think ED glass is worth the extra cost.
For more: What To Look For When Buying Binoculars & Anti-Reflection Lens Coatings.
Next, Vortex mentions that these binoculars have their ArmorTek® Lens Coatings.
This is good as these hardened, protective coatings are used on the exterior lens surfaces and are designed to protect the lens and other coatings from being scratched and damages. Be that whilst in use, or through improper cleaning.
Prism Coatings
Unlike their flagship Razor UHD series, these Vortex Diamondback HD 15x56 binoculars use the Schmidt Pechan design for the roof prisms which is far more commonly used. The advantage here is that they are more lightweight and compact.
However, to get the best out of them, they do need a couple of treatments, not all of which are equal, but I am very glad to report that as well as having special coatings to correct phase shift, Vortex also incorporates the very best dielectric mirror coatings.
These ensure as much light (in all wavelengths) gets transmitted to your eyes, which should result in brighter, better quality (HD: higher definition) images than those that use lesser quality mirror coatings and forgo phase correction coatings.
Coating Comparisons
So whilst not quite at the level as much more expensive Vortex models and that of other brands, at this price level, I would say that the quality of optics used on the Vortex Diamondback HD 15x56 binoculars is on a level with the best which you can see in the optics comparison table below:
Accessories
When it comes to their higher-end instruments, Vortex binoculars are often very generous and usually go beyond that of most of their direct competitors when it comes to the included accessories and I am pleased to report that once again this is the case with the 15x56 Vortex Diamondback HD binoculars:
So as well as the accessories that you expect to find (Neck strap, rain-guard, lens covers, and cleaning cloth), Vortex has included a Bino Harness and a Tripod adapter:
Tripod Adapter
Considering the high 15x magnification, to get the best out of these powerful binoculars and appreciate the extra detail they will provide, you should be using a tripod, so it is great to see that not is the 15x56 Diamondback tripod adaptable, but Vortex has bundled a tripod adapter in with it.
Whilst this may seem like an obvious inclusion, I can tell you that there are very few makers of high powered binos out the that do this. So whilst this is a small detail, I do feel that it is worth highlighting.
GlassPak™ Binocular Harness / Carry Case
Even more impressive than the tripod adapter is the fact that instead of just including a carry case which is the norm, Vortex have once again gone a step further than most of the competition and provided a fully covered bino harness.
By the looks of it in the photo and unboxing video above, it is not as luxurious or impressive as the truly excellent harness that comes with their flagship Razor UHD series (see my Vortex Razor UHD 10x42 Binoculars review), however, this is perfectly understandable considering the huge difference in price between the Diamond HD and Razor UHD models.
Like the binoculars themselves, it will be very interesting to get my hands on one to check out the quality and give it a try out in the field in real-world conditions to check its functionality.
Price & Where to Buy
From what I have been able to discover the 15x56 version of the Vortex Diamondback has an rrp of $474.99, but even though they are still very new to the market, I have seen them listed at around $349, which I genuinely feel makes these really good value high power binoculars and certainly worth adding to your shortlist that this mid-high end level.
For the latest prices and where to buy in the US, Canada, UK, Europe and Australia check out the link below:
Buy & Compare Prices for Vortex Diamondback HD Binoculars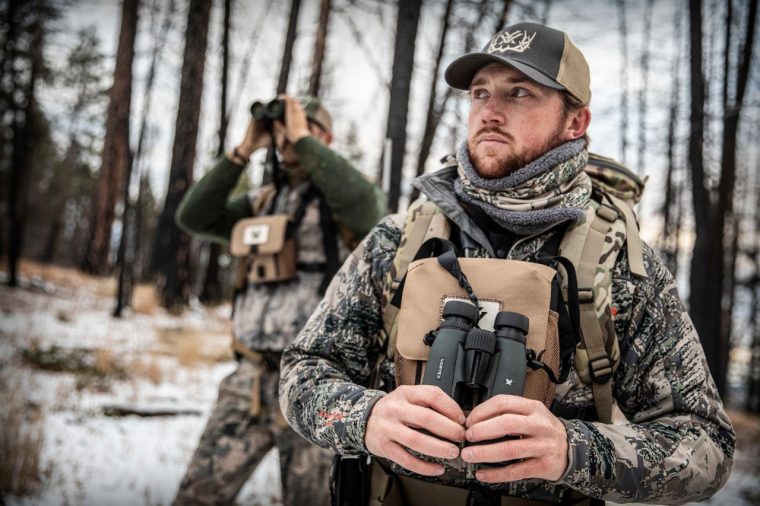 Ideal Uses
Long Range Hunting
If you take a look at their marketing and the fact that things like a bino harness are included, the Vortex Diamondback HD 15x56 binoculars are obviously aimed at the hunters and I do feel that these should make a good option as a High Powered Binoculars for Hunting for those wanting plenty of bang for their buck.
However as well as this, these will certainly appeal and I feel be of great use to anyone wanting a powerful long-range binocular for uses like general wildlife observation, long-range birding (at the coast or a lake for example), target shooting, archery, plane spotting, mounted on your porch for viewing boats at sea, security and even some star gazing and general astronomy.
Related & Further Reading