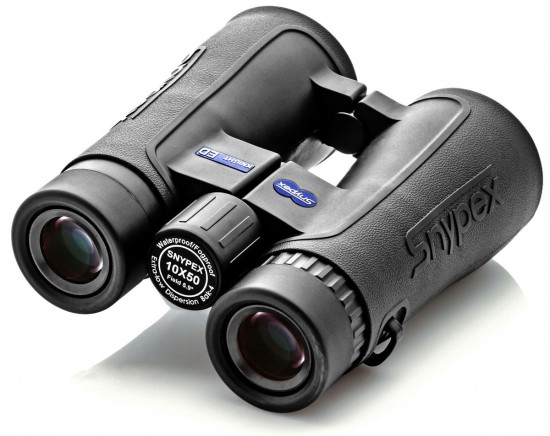 "From a police and SWAT officer's point of view the Snypex Knight ED binoculars are superior in their performance. This is especially true in low light operations. I would highly recommend this product to any officer or law enforcement agency… Lt. Blaine Hall"
SNYEX Optics recently contacted me and arranged for me to test and review a selection of their Knight ED binoculars, including this great looking 10x50 model pictured above (Update: Read my review of the Snypex Knight ED 8x42 Binoculars).
So whilst I am currently in the process of testing as well as researching this model (Update: Read my review of these Snypex Knight ED 10x50 Binoculars), I thought that in the mean time and as an alternative opinion, it would be interesting for those considering buying these to read this review of Snypex Knight ED 10x50 binoculars written by a member of the Police force in the US:
SNYPEX Knight ED 10x50 Binoculars
Main Features & Highlights
20mm Eye Relief
FOV: 309ft @ 1000 yards
Water & Fogproof Magnesium chassis
Water-repellent coatings on exterior lens surfaces
Fully multi-coated optics
Bak-4, Phase Coated Roof Prisms
Review written by Lt. Blaine Hall, Colorado Police Department.
Introduction:
Lt. Blaine Hall was first introduced to the Snypex Knight ED 10x50 binoculars at the 2014 Shot Show in Las Vegas, Nevada, where he met the owner of Snypex Optics through a mutual friend who was a law enforcement and firearms writer. From there because of his experience he was asked to test a pair of 10x50 Snypex Knight ED binoculars and give his opinion from a law enforcement perspective.
SNYPEX 10x50 Knight ED Overview:
Rubber coated, the Snypex Knight ED 10x50 binocular is both water & fog proof.
They have a large centrally located focus wheel that can easily be adjusted with just one hand.
A diopter adjustment ring is located on the right eyepiece.
Included is a compact hard case that offers good protection for the binoculars when not in use. Also included are eyepiece and objective lens caps, a neck strap and lens cleaning cloth.
For a 50mm binocular, their dimensions and weigh are not that much more than your standard 42mm version, which is pretty impressive.
Testing Environment:
The binoculars were tested in a law enforcement setting and used in sunny, overcast, snow, and rain conditions in winter, with temperatures dropping to the low teens during the night and not much above thirty in daylight hours.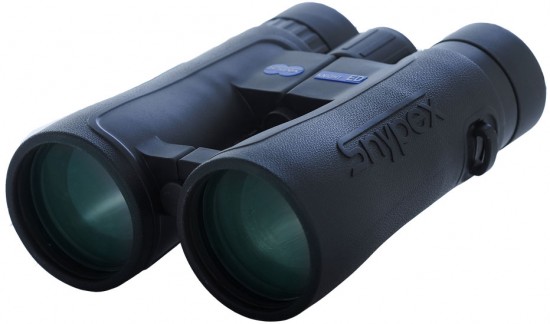 Review:
Lt. Blaine Hall though that the Snypex Knight ED 10x50 had a "solid grip surface due to its armored rubberized coating".
He went on to say that the neck strap had an wide padded center which made wearing these Snypex binoculars very comfortable.
The overall design was compact for a 50mm bin, but not that different to the Nikon & Meopta 10x50's that he was testing along with the Snypex Knight 10x50 ED.
Image
Looking through them, he said that he appreciated the "sharp image" that they produced and he though that the "clarity of the glass" was outstanding. In bright light he said that there was a slight but noticeable difference in positive clarity with the Snypex Knight ED binoculars compared to the others that he used.
However where Lt. Blaine Hall was really impressed with the Snypex Knight ED binoculars, was in poor light and even during the night and he was amazed at the optical clarity and light gathering properties in these conditions.
As a patrol lieutenant, he tested these Snypex binoculars against the Nikon and Meopta binoculars in night in an urban environment:
Aiming the bins towards a dark area about 20yds away, there was a street light approx 50yds in front of that point. Using the Meopta binoculars, his observation was that the street light gave off a "star burst effect" which had the effect of hiding the image beyond that point.
This was not the case with the Nikon or the Snypex binoculars, but with the Nikon the area past the light was dark. With the Snypex Knight ED he said that he felt the image was sharper and was amazed at what he could see past the street light:
Not only was there no "star burst", but he was perfectly able to observe the house located behind the light and even a fence on a hill behind the house. It is important not to think that these are comparable to a good night vision device, but he thought they were not only clearer, but had better light gathering properties than the other two that he was comparing them against.
Testing these Snypex binoculars on an overcast and rainy day at the firing range.
From 50 yards, he said that he could easily see his bullet holes on the target and that he thought the optical clarity in these conditions was excellent and superior to compared to the other two in comparison.
At this time they also got wet in the rain and after more than a week there was still no signs of fogging or that the waterproofing had failed.
Final Thoughts:
As a law enforcement officer, Lt. Blaine Hall said that there are many uses for these Snypex Knight ED 10x50 binoculars and that he would highly recommend them as a law enforcement tool to any agency:
The ideal pair of optics to use during surveillance and tactical operations because identification is a critical component and these worked especially well in low light conditions. This gives the officer an advantage, especially when compared to more commonly used 10x42mm binoculars.
What is more, they also performed really well compared to others tested whilst on patrol during the night, especially when attempting to view dark areas and looking for movement.
Speaking as a outdoors enthusiast, he said that he is planning on using these Snypex binoculars for hunting, mostly because they are light weight and compact, yet offer the superior light gathering with the larger 50mm lenses. Thus this 10x50 Snypex Knight ED will be help even more when searching for wildlife especially in poor light like sunrise and sunset when they are more active.
About the Reviewer:
The author of this review is currently a patrol lieutenant for a Colorado Police Department. He has served as a law enforcement officer for Seventeen years, working as a patrol officer, investigator, and supervisor. He also spent 11 years on the agency's SWAT Team as an operator, sniper, entry team leader, and now as the vice commander of the team.
Main Specifications
For comparison, below are the main specifications of this Snypex 10x50 Knight ED binocular, as well as that of the other models in this series:
| | | | | | |
| --- | --- | --- | --- | --- | --- |
| Model | FOV @1000yds | Eye Relief (mm) | Close Focus (ft) | Weight (oz) | Dimensions (in) |
| 10x50 | 309ft | 20 | 4.92 | 30.7 | 6.1x5.3x2.3 |
| 8x50 | 362ft | 20.3 | 4.92 | 31 | 6.1x5.3x2.3 |
| 10x42 | 351ft | 17.2 | 6.56 | 26.8 | 5.5x5.2x2 |
| 8x42 | 393ft | 18.4 | 6.56 | 26.8 | 5.5x5.2x2 |
| 8x32 | 351ft | 16.8 | 4.92 | 13.4 | 4.3x4.6x1.6 |
| 10x32 | 288ft | 17.5 | 4.93 | 13.4 | 4.3x4.6x1.6 |
Prices & Where To Buy
At the time of writing, the 10x50 Snypex Knight ED binoculars are listed at $595.
As they have only recently been introduced, they were at the time of writing not yet stocked in many of the dedicated online optical retailers, but I did see them them listed on Amazon and Ebay, the links to which in your country can be found below: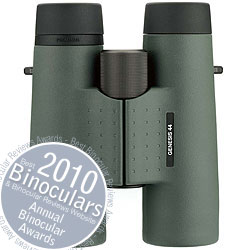 Alternatives
Related Content & Further Reading