Before You Buy
In this article as well as in the video above, I evaluate, comment on, and review the headline features on the new Swarovski NL Pure Binoculars.
Announcement
A few days ago, I "attended" the "SWAROVSKI OPTIK Exclusive Live Preview" online webinar where the company made what I have to agree was a rather exciting presentation of their new line of binoculars: the NL Pure.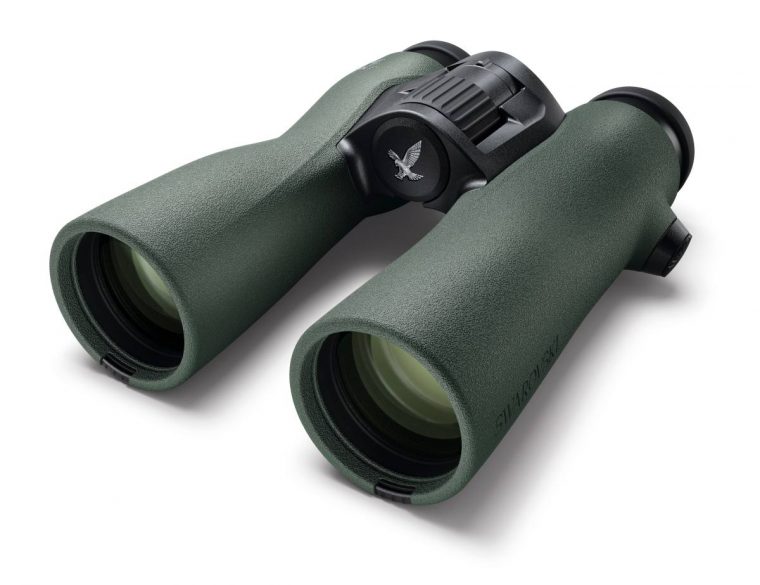 Better than the Very Best!?
The first thing that jumped out for me from the Swarovski presentation was the announcement that the NL Pure binoculars improve on their current flagship range, the EL series.
As many will know, Swarovski EL binoculars are pretty much an icon in the industry and would certainly make it onto the list of the top three or four binoculars in the world from most impartial experts.
So to announce that they are about to unleash an even better binocular to the world is a big deal and instantly got me listening even more intently as I wanted to know what exactly can you do to improve on what many perceive as being almost perfect:
Standout Features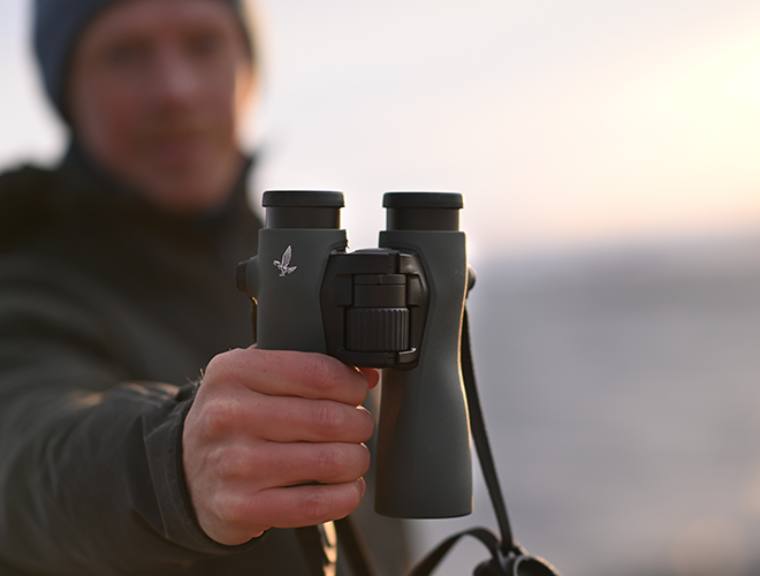 New Ergonomic Shape
The first thing that jumps out at you is the new wavy shape of the barrels. Often design is merely for aesthetics and nothing more, but I do believe that in this case form and function come together as from watching the guys using the binoculars in the video presentation and indeed from the images that I have seen of people holding Swarovski NL Pure binoculars, they not only look beautiful but also seem to be very comfortable in the hands as well.
I personally can't wait to try them out for myself!
Optics
SwaroBright, SwaroDur, SwaroTop, they are all there, so from what I have managed to find out, in terms of the optical coatings used, the NL Pure will essentially be the same as an EL binocular, which to be sure is excellent, but not an improvement.
In terms of the glass used, Swarovski Optik was very short on details during the presentation and looking at their website, they don't give away much here either.
I imagine like the coatings, the glass used will be very similar to the EL range in that you can expect the very best and would be very surprised if they did not come with Fluoride ED glass elements in the lenses, field flattener lenses in the eye-pieces and dielectric coatings on the roof prisms.
Speaking of the prisms, as the Swarovski NL Pure is a relatively lightweight and compact 42mm binocular, we can also assume that they incorporate the Schmidt-Pechan design of roof prism and not the Abbe-Koenig design as used by on the ZEISS Victory HT, the new Vortex Razor UHD 10x42 Binoculars that I recently reviewed, or indeed Swarovski's own SLC 15x56 HD binoculars.
New Eyepiece Design?
One area where I feel the Swarovski NL Pure must surely differ from the EL series is in the design of the eyepieces as the improvement of the field of view is seriously impressive (see field of view below), but once again even though I asked after the presentation during the Q&A session, the representatives from Swarovski were not able/willing to give me an answer… I will keep digging and will update this page once I know!
Available Configurations
At launch, the NL Pure will come in three different configurations, but all with 42mm lenses:
So you will get an 8x42, 10x42, as well as a relatively powerful 12x42. This is somewhat interesting for a fairly traditional company like Swarovski as I don't think (correct me if I am wrong) they have ever offered this combination before.
Swarovski NL Pure 12x42 Binoculars!
This is surely in response to recent market trends with many brands opting for higher and higher magnifications. However, as a more traditional and respected company like Swarovski all too well knows, higher-powered binoculars also bring with them many downsides:
Even with the outstanding level of optics and coatings used, the small exit pupil created by the 12x42 configuration (3.5mm) means this model will not be the best choice in low light.
That being said, Swarovski seems to have been able to get around (partly at least) the two other major downsides to using higher magnifications on binoculars, that is a reduced field of view and image shake, which is why I feel they have taken the plunge and introduced this model within their lineup:
Extremely Wide Field of View
For me, the biggest and most exciting improvement that Swarovski has made when comparing them to the equivalent EL binocular is with their fields of view:
Field of view (ft/1000 yds / m/1000 m)
Swarovski NL Pure 8x42: 477ft / 159m
Swarovski NL Pure 10x42: 399ft / 133m
Swarovski NL Pure 12x42: 339ft / 113m
If we compare these to the EL Series:
Swarovski EL 8.5x42: 399ft / 133m
Swarovski EL 10x42: 336ft / 112m
As you can see the differences are massive and this is not because the EL has a narrow view.
So long as they manage to maintain a flat image with edge-to-edge sharpness that they are well known for, the NL Pure is surly a world-leading instrument in this area.
What Is and What's Not Included
The new NL pure will come supplied with the usual array of accessories with a couple of extras thrown in, which I have no doubt will all be every bit as good in terms of function and quality as those with which you get with the EL binoculars.
These include a neck strap, eyepiece cover (rain-guard), objective lens covers, carry bag, and cleaning cloth. Swarovski also then says that "soap", and a brush are also included. I assume by soap they mean lens cleaning fluid and the brush is probably something like a lens cleaning pen, but I could be wrong.
Not Included:
However, it is what is not included that generated a lot of interest and was one of the most talked-about aspects withing the presentation and indeed the topic that came up most in the questions and answers session afterward was the innovative forehead rest.
As simple as this neat feature is, I do see it as being very useful, especially with the higher-powered 12x42 NL pure as this extra anchor point against your forehead is sure to provide you with more stability and thus less image shake when using the instrument from the hands.
However, I have to say that I was somewhat disappointed to learn this is not included with the binoculars and has to be purchased as an extra and it ain't cheap either! (see prices & where to buy below).
Price & Where to Buy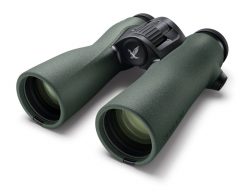 What does it cost to get the very best?
A brand new, potentially groundbreaking instrument from one of the "big 3", alpha level binocular brands that are being touted as even better than one of the best lines of binoculars in the world (the EL series)… even before looking to find out, I was not expecting the new Swarovski NL Pure binoculars to be cheap… and they most certainly are not:
According to their website, RRP prices for the Swarovski NL Pure binoculars will start at US$ 3,299.00 or 2,850.00 EUR. I assume will be for the 8x42 model as they usually tend to be less expensive than higher-powered variants.
Forehead Rest
At the time of writing, Swarovski does not yet list the price of the forehead rest on their site, but in the presentation, they said it would cost around 129 euros.
When?
Swarovski NL Pure binoculars will be available from September 1st, 2020, both online as well as in-store from authorized Swarovski dealers:
Buy & Compare Prices for Swarovski NL Pure Binoculars
Related Content & Further Reading