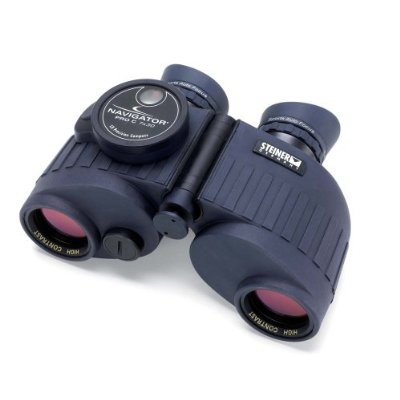 Sailing World are giving you the chance to win a fantastic pair of Steiner Binoculars, the Steiner 7x30 Navigator Pro C Marine Binoculars. All you have to do is register on their website and submit your best sailing photos onto their photo gallery, the competition is open until September 21, 2009. To Enter, follow this link to the competition.
If you Cannot wait until September:
These are a very popular set of marine binoculars, used for sailing as well as motorised boating. As such they deliver everything you would expect from a binocular that is surrounded by water:
Waterproof
Integrated range finder
Built in Stabilized Compass
Focus free binoculars (Self Focusing Binoculars)
Anti glare and haze optics
I have written about these Steiner's before:
For full Binocular review as well as price comparison, see my article on the Steiner 7x30 Navigator Pro C Marine Binoculars as well as another article on this blog: Steiner 7x50 marine binoculars
Or take a look at my guide to the Marine Binocular.