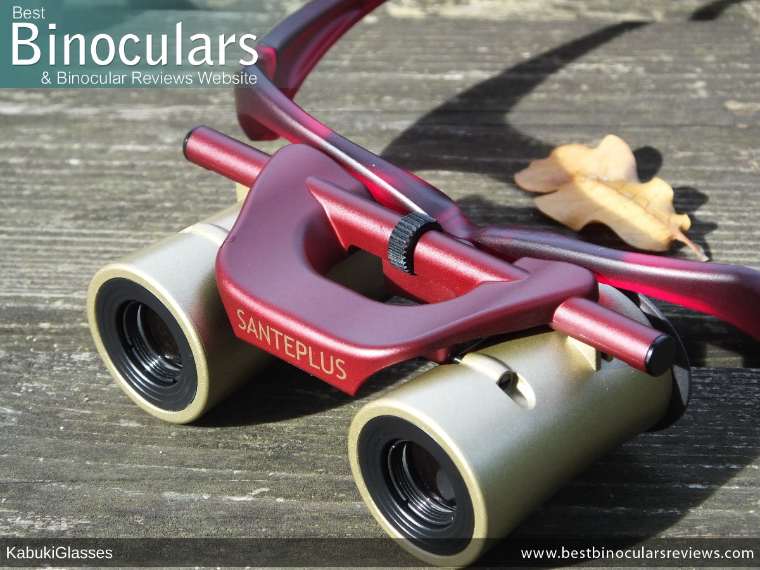 Kabuki Glasses
Kabuki Glasses 4x13 hands-free binoculars by SantePlus
About Kabuki Glasses by SANTEPLUS
As well as a unique and somewhat quirky design, Kabuki Glasses and how they came about also makes for an interesting and somewhat unique story:
Designed and manufactured in Japan by SantePlus, KabukiGlasses were invented by Naoaki SAKATA, MBA who also has a 2nd Dan in Sumo wrestling.
Born in Japan, he studied for his MBA in Paris and has worked for companies like Panasonic and Michelin before founding and setting up SANTEPLUS in 2006.
This is where he first developed and released the Flexcushion, a super flexible cushion, where the inspiration for the the design came from Sumo.
Kabuki Glasses
Launched in 2013, the 4x13 Kabuki Glasses draw their name from the Kabuki theatres in Japan that showcase the traditional dances of the same name and which is where, along with the opera that these binocular eyeglasses were initially designed to be used.
Like many binoculars made in Japan, Kabuki Glasses use high quality optical glass that the country has become so well known and this is where these hands free binoculars really look to have the edge over much of the competition.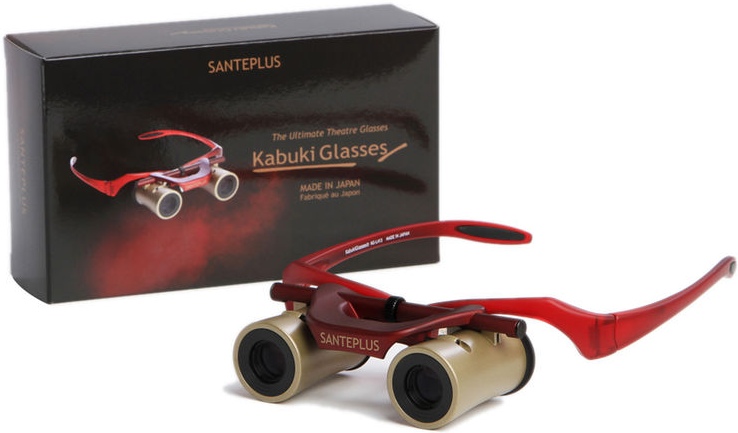 Main Features & Specifications
Magnification: 4x
Objective Lens Diameter: 13mm
High Quality Optical Glass made in Japan
5 lenses and 2 prisms in each barrel
Field of View: 225m @1000m (approx: 675ft @ 1000 yds)
Angle of View: 50°
Eye Relief: 12mm
Fixed Focus - from 10m to infinity
Weight 3.3oz / 92g
Made in Japan
The SANTEPLUS Kabuki Glasses come in a 4x13 configuration, which the inventor insists is ideal for their main purpose of using in the theatre and opera houses. I also feel that if you can get past looking just a little strange they are perfect for many outdoor sporting events like cricket, tennis and baseball.
For more details on this and everything else, please take a look at my full review:
Kabuki Glasses Review
In the News: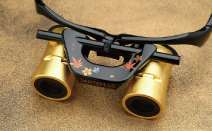 Two Versions
There are two different designs The standard Kabuki Glasses (read my full review) and then a luxury version (pictured right) which has 24 Karat Gold leafing on each of the barrels.
How to use Kabuki Glasses

They are so easy to use: Just turn the small black dial located in between the two barrels, to adjust the width between the two barrels to match that of your eyes.
Then you simply adjust the nose pad for your comfort and that's it. Put them on an everything from 10 meters to infinity is in focus.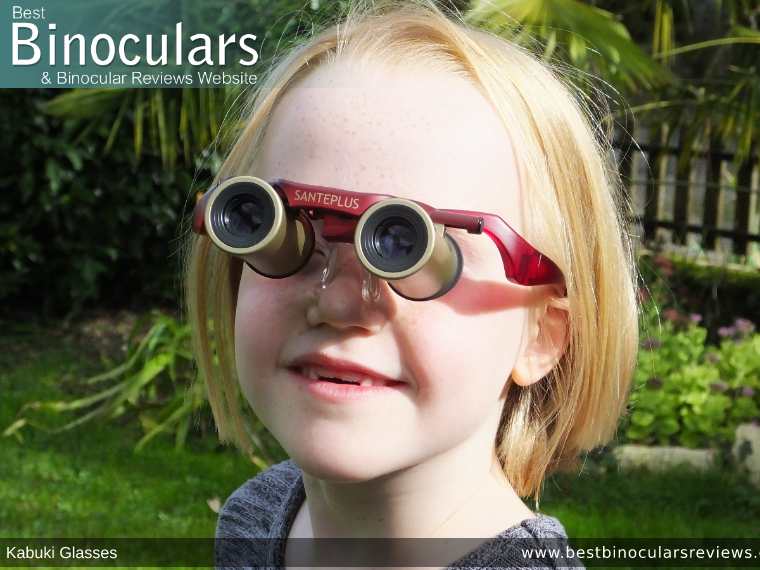 Also Great for Children
In many ways, because they are so easy to use, there is no focusing to take care of, you have a super wide field of view, a low power and you have both hands free, they also make great binoculars for kids.
I tested this with my 6 year old daughter, Kara and whilst she can use standard binoculars reasonably well, she struggles to aim them and as a kid, finds it hard to spend more than 10 seconds without needing to use her hands for something else!
Both of these issues are addressed with these. However on the downside, whilst they are well made and durable, they are not cheap, so I would not recommend unsupervised use.
Where to Buy Kabuki Glasses:
Last time I checked, the standard Kabuki Glasses retailed for around $299.95 in the US. Take a look where to buy and what the current prices of these Japanese made binoculars are in your country by clicking on the links below:
Kabuki Glasses Reviews
Below is my review of the Kabuki Glasses: View >> All Kabuki Binoculars that I have reviewed.
Originally designed for the theater, the high quality Japanese made Kabuki Glasses are also ideal for many other hands free uses like the opera, ballet, concerts and both outdoor and indoor sporting events.

Price: (3/6) Mid Priced Binoculars
View >> All the KabukiGlasses Binoculars reviewed on BBR.
Kabuki Theater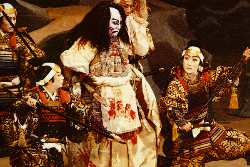 歌舞伎 or Kabuki is a traditional Japanese dramatic dance.
Kabuki theatres are characterized by their stylization version of the drama and the elaborate make-up and costumes worn by the theatre performers.
Being a theatre and thus also similar to opera, this is obviously where the name of KabukiGlasses comes from.
SANTEPLUS Contact Details:
Manufacturers of the KabukiGlasses, SantePlus are based in Japan:
4-1-10 Gokodori,
YAYA Building 6th floor
Chuo-ku, Kobe,
HYOGO 651-0087
JAPAN

Tel. + 81-78-855-7778
Email: info [at] kabukiglasses.com