KAHLES Binoculars
About Kahles Optics
One of the lesser known optical Brands is KAHLES, yet this small Austrian company is proud to be the world's oldest riflescope manufacturer and a real pioneer in this field.
Kahles began life in 1898 when Karl Robert Kahles merged the Simon Plossl Company and the Opto-Mechanical Workshop of Karl Fritsch in Vienna to found the KAHLES Company.
By 1900 Kahles introduced the legendary Telorar riflescope which was highly respected by hunters at the time also around the same time, KAHLES binoculars were first produced as well as astro telescopes.
Kahles no longer produce telescopes, but they do still make a small selection of high end binoculars, rifle scopes and accessories.
A fact that Kahles Optics can be proud of is that they are one of a select group of premium optical brands that still creates most of their products inhouse in Austria. This is in stark contrast to the many brands that now outsource most production to factories in countries where labour is cheaper.
The Kahles Binocular Range
Whilst KAHLES binoculars are designed with hunting in mind, their attributes also mean that they make excellent birding, safari and general use binoculars and I would urge anyone interested in a high end European optic, that is a little different from the norm to consider these.
I have been asked why the Kahles binocular range is so small. This is because their only focus is on the high end market and so do not offer any models with anything other than their best components. Currently they only have a couple of 8x42 and a 10x42 models and have just released a series of laser rangefinder binoculars.
All of which are produced from the highest grade materials to the industries tightest tolerances.
Archive
The instruments below are no longer in production. I have kept their details on this guide as a reference and for anyone who comes across one for sale, be that new or second hand
Where to Buy Kahles Binoculars:
---
Featured

Kahles Binoculars

Below are a few featured Kahles Binoculars: View >> All Kahles Binoculars reviewed

View >> All Kahles Binoculars reviewed on The Best Binoculars & Reviews website.
---
Kahles Binoculars on Amazon:
---
Kahles Scopes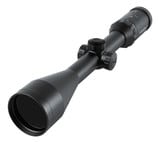 As well as binoculars, Kahles make a small but high quality range of scopes, indeed Kahles rifle scopes are some of the most respected by hunters all around the world. The best known models include:
Kahles Helia KX or KXi rifle scopes are aimed at the American market and have image qualities and low light capabilities combined with precise mechanics, low weight and compact dimensions. The Kahles KX scopes also have a wide field of view as well as excellent edge-to-edge clarity and resolution and safe eye relief.
Kahles Helia CBX Rifle Scope - Have a reticle that is especially dimmable and scatter-free, providing a clear and fine contrast against the body of the game. The illuminated reticles on all HELIA CBX scopes increase in size as magnification is increased hereby providing a confident feel for the shooting distance.
Kahles Competition K Scope: state-of-art mechanics, unique in design and unmatched in accuracy at any distance.
---
Kahles Optics Contact Details
KAHLES Gesellschaft m.b.H.
Zeillergasse 18-22
A-1170 Wien
Tel: +43 / 1 / 486 33 55-0
Fax: +43 / 1 / 485 45 63
Email: info@kahles.at
UK Distributors of Kahles Riflescopes and Binoculars
RUAG Ammotec UK Ltd.,
Upton Cross Cornwall.
PL 14 Liskeard 5BQ
Phone: +44 362 319 1579
Fax: +44 364 033 1579
Internet www.ruag.co.uk
e-mail phil@ruag.co.uk
US Distributors
US customers are encouraged to contact their main office in Austria (see above)