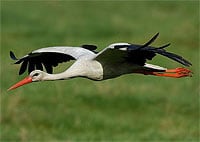 When I first started Best Binocular Reviews, I never dreamt that it would grow so much and that I would be getting so many visitors from all around the world looking for advice on buying binoculars.
So initially, I only catered for my own country, but now because I get so many requests from places like Germany, I have decided that I would also try and make this website better suited to your needs.
By clicking on the flag, you have now set you country preference to Germany, which you can change at any time by clicking on a different flag.
What does the country preference mean?
At the moment choosing your country means that when you look to compare prices or even buy binoculars, the site will only show you on-line retailers in Germany. Hopefully in this way, it will help you to make an easier and more informed choice on the right binocular for your needs.
In the future I hope to do a whole lot more, making the site more focused on you and where you come from. For instance in non english speaking countries like Germany for example, I aim to get the whole site translated into German.
What to now?
Now that you have set your preference, you can either [Go Back] to the page you came from and just continue using the site as normal, or if you want to look at all the on-line binocular retailers that I have listed in Germany:
Ferngläser für den Verkauf in Deutschland:
Not from Germany?
Click here reset your preferences and view all retailers (USA, UK, Canada, Germany and Australia).