Astronomy Binocular Guides
Binocular Reviews Home > Astronomy
Welcome to the BBR Astronomy Binoculars main hub page. From here you will find links to all the main articles, recommendations, in fact everything to do with viewing the sky at night with binoculars and more:
Contents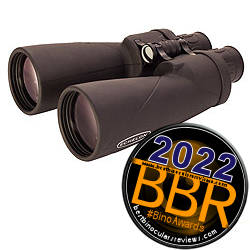 In this complete buyers guide to choosing your perfect astronomy binoculars, I first take you through the main differences between viewing the sky at night with a telescope and a pair of astronomy binoculars.
We then move on to look at all the features and specifications that you need to look out for when choosing the right pair for your needs and budget.
Then lastly I offer up some recommendations on some of the best astro binoculars in a wide selection of prices to suit every budget. Best Binoculars for Astronomy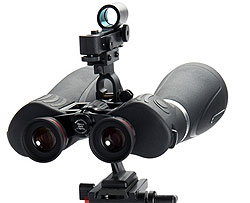 This guide is actually in response to a question that I received from a reader who was looking for good binoculars to see the night sky as well as look at wildlife from his porch.
I was able to offer him some advice on what he should be looking out for and also what to avoid.
With a healthy budget I explore and compare some really great day and night sky binoculars options and offer up a few of my own recommendations.
Astronomy Binocular Reviews
Below are links to the full astronomy binoculars reviews
Great quality optics and coatings in combination with very large 56mm objective lenses and a moderate 8x power results in a binocular that is able to deliver the brightest images in extremely adverse light conditions.

These attributes as well as many others make this binocular not only suitable but excel in a wide range of uses and times where light is a limiting factor. This includes hunting, security, general wildlife, birding, marine and astronomy.

Price: (4/6) Mid-High Value Binoculars
BBR Ratings:
Body Quality:
8/10

80%




Outstanding

Body Stats:
8/10
Optical Quality:
8/10
Optical Stats:
8/10
Image Quality
8/10
Extras & Details:
8/10
The big brother of the extremely popular Swarovski EL range of binoculars, the 10x50 version offers the user some very interesting advantages over the more standard 42mm versions and makes for a very interesting choice.

There is no question about the quality, so in this mini review, I take a close look at these advantages as well as the draw backs and compare them to the other Swarovski EL binoculars that I have tested to see what kind of user and which uses these are most suitable for.

Price: (6/6) Expensive Binoculars
BBR Ratings:
Body Quality:
9/10

93%




The VERY Best

Body Stats:
8/10
Optical Quality:
10/10
Optical Stats:
9/10
Image Quality
10/10
Extras & Details:
10/10
High quality, high powered binoculars that are hand assembled in the USA using high specification Japanese optics, these are designed for long range terrestrial observation and astronomy.

With their large 70mm objective lenses and high quality optical coatings, these Celestron Echelon binoculars outperform many of their direct competitors in low light.

Tripod adaptable, their tough, yet lightweight aluminium body means you can also hand hold them in some situations for added flexibility.

Price: (5/6) High Value Binoculars
BBR Ratings:
Body Quality:
8/10

82%




Outstanding

Body Stats:
9/10
Optical Quality:
9/10
Optical Stats:
8/10
Image Quality
8/10
Extras & Details:
7/10
These Celestron Skymaster binoculars, with reasonably good quality optics and their large 70mm objectives with a very powerful 25x magnification make them an ideal low cost option for long distance terrestrial observation as well as perfect astronomy binoculars.

The waterproof body, protects high quality BAK-4 porro prisms and to help improve transmission levels, the the optics are multi-coated.

Price: (2/6) Low Cost Binoculars
BBR Ratings:
Body Quality:
6/10

63%




Very Good

Body Stats:
9/10
Optical Quality:
6/10
Optical Stats:
6/10
Image Quality
6/10
Extras & Details:
5/10
The Giant Celestron 15x70 Skymaster Binoculars offer phenomenal performance at an incredible price for astronomical viewing, but can also be used for other uses including bird watching and wildlife viewing or any other terrestrial use that requires long distance observation. 15x70 Skymaster Binoculars-71009 also feature high quality BAK-4 prisms and have multi-coatings for enhanced contrast.

Price: (2/6) Low Cost Binoculars
View >> All Astro Binoculars that I have reviewed
Astronomy Books & Magazines
Recommended Reading - From novices to seasoned astro veterans, these are some of the magazines and books on astronomy with binoculars and which I feel are well worth exploring to further your knowledge and enjoyment of the hobby.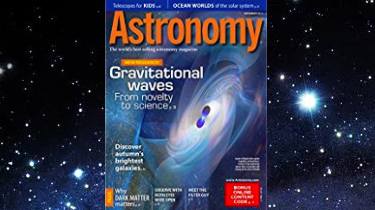 Contains a monthly Binocular Universe Column