Hunting Binoculars Guides
Binocular Reviews Home > Hunting
Welcome to the BBR Hunting Binoculars Guides main hub page where you will find all the links articles, features, tips advice recommendations in these great outdoor binoculars:
Start Here

If you are looking to get yourself a good pair of hunting binoculars then this it THE place to start.
In this complete guide, I go through:
Main features & Specifications you need to look for
Pro Tips and Advice
Budget Considerations
Recommendations
In-depth Hands On Reviews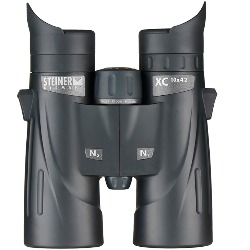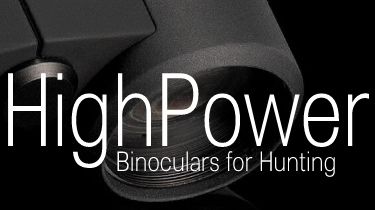 Guide to binos for hunting with magnifications of 12x or more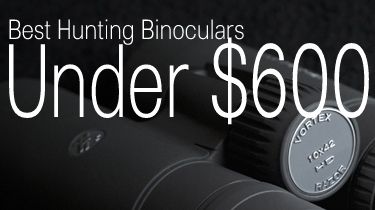 Question Answered: Short list of high end binoculars for hunting under $600
In this guide to ranging binoculars, I first take a look at the different options available and how choosing the right one will largly depend on the type of hunting you do and your available budget.
Main Sections:
Options Available
Reticle Ranging Binoculars
Laser Rangefinder Binoculars
Reviews & Reccomendations
RangeFinder Binoculars for Hunting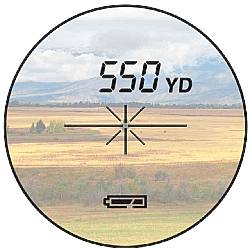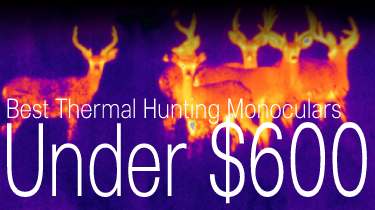 Whilst still not cheap, the price of thermal imaging devices has finally come down and brought them into reach of the the serious hunter. In this article, I take look at the best low cost thermal monocular currently on the market: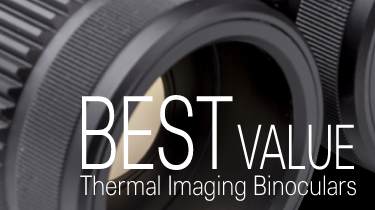 For a fully immersive and better quality view it is hard to beat a good pair of thermal binoculars.
Whilst they are a more expensive option than a thermal monocular, if you can afford it they make the best hand held option to find & track game in complete darkness.

In these complete buyers guides, I firstly go through the main features, aspects and what to look out for in an ideal Bino Harness for Hunting including ones with rangefinder storage options.
Then I provide a wide selection of the very Best Binocular Harnesses for hunting currently on the market in a design and price range to suit most users needs. So no matter if you are a bow hunter operating in thick forest or a rifle hunter on the heat and wide open plains of Africa, there is the perfect carrying solution for you.
Main Sections:
Important Features
Why & if every hunter needs a Bino Harness
Types of Bino Harness
BBR Recommendations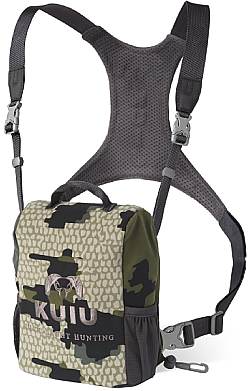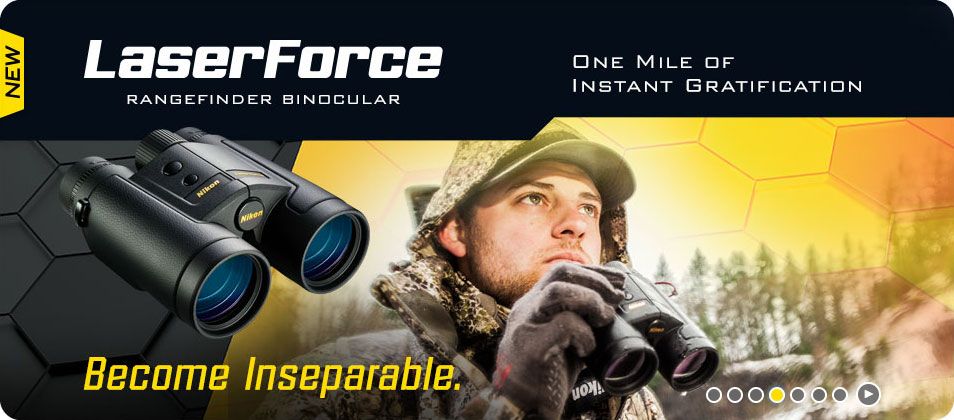 More Advice, Guides, Tips & Hunting Binocular Reviews:
10x42 vs 10x50 Binoculars, Which is Best? - In this article, I go over the main physical & optical performance differences between 10x42 binoculars versus 10x50 binoculars & which is best for your requirements.
Guide to Bushnell Trophy Xtreme Binoculars - Made for hunters, these low cost binoculars feature large objective lenses designed to excell in poor light conditions and come in 10x50, 12x50 and 8x56 configurations
Best Compact Steiner Binoculars for Walking & Hunting Safaris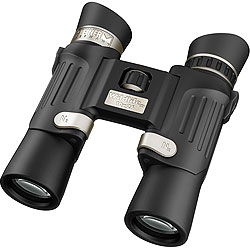 Whist this article focuses on someone who is going on a walking safari, the advice I give would also be of benefit to those looking for a compact, lightweight binocular for hunting on foot.
Which Hunting Binoculars? - Why hunters most often choose 8x32's or 10x42 binoculars over 10x50s
Best 42mm Binoculars for Hunting Safaris under $450 / £450
Once again these suggestions for a safari binocular, would also make ideal bins to use on many types of hunts.
Low Cost 10x42 Binoculars for Hunting / Safaris & Birdwatching - A 10x42 binocular often makes a really good all rounder, so in this article I take a look at some cheaper one that will be ideal for bird watching, safaris and hunting.
On Safari with Minox and Swarovski Binoculars - The ultimate mid sized safari and hunting binoculars? Why I chose to take the Minox BD 7x28 & the Swarovski CL Companion 8x30 binoculars on safari and my thoughts and findings on them both after my return.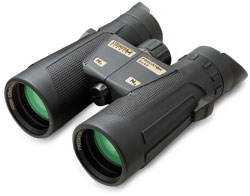 Steiner Predator Binoculars
In this article I take a close look at these Steiner binoculars that are specifically designed for hunting.
Special lens coatings on them make your target "stand out" from it's surroundings and thus easier to find..
Hunting Binocular Reviews
Below are links to the full, in-depth & hands-on reviews to binoculars good for hunting:
Small, lightweight, easy to use, low-cost thermal imaging monocular that punches well above its price tag.

For me, the AGM Asp-Micro TM160 is a game-changer and has now been added to my must-have pieces of gear for use around the home as well as being one of the first instruments I put into my bag on any outdoor/nature/wildlife adventure where I will be spending the night.

Price: (4/6) Mid-High Value Thermal Imaging Monoculars
For the most part, these high power, long range binoculars from Vortex manage to achieve that very difficult balancing act of a reasonably priced, reasonably high performance binocular that delivers a bright, high-quality image in combination with a high magnification.

As well as the instrument, the level and sheer number of included accessories is also impressive...

Price: (4/6) Mid-High Value Binoculars
BBR Ratings:
Body Quality:
8/10

80%




Outstanding

Body Stats:
8/10
Optical Quality:
8/10
Optical Stats:
7/10
Image Quality
8/10
Extras & Details:
9/10
Super high powered binoculars with an equally high level of renowned Japanese optics, coatings, components and a build quality to match.

The 18x56 Maven B5 binocular is designed to deliver high quality, highly detailed views a long distances and all at a price well under that of most other "alpha" level instruments.

Price: (6/6) Expensive Binoculars
BBR Ratings:
Body Quality:
9/10

88%




Outstanding

Body Stats:
8/10
Optical Quality:
10/10
Optical Stats:
9/10
Image Quality
9/10
Extras & Details:
8/10
Very high-end, long range, long-distance binoculars, the 15x56 Swarovski SLC HD has gained a significant reputation among hunters, in particular, for its quality and low light performance.

My interest came from a desire for a high magnification binocular for coastal and wetland bird watching: Whilst most bird watchers will use spotting scopes, I wanted to see how a high power binocular would perform as an alternative.

Price: (6/6) Expensive Binoculars
BBR Ratings:
Body Quality:
9/10

90%




The VERY Best

Body Stats:
8/10
Optical Quality:
10/10
Optical Stats:
8/10
Image Quality
10/10
Extras & Details:
9/10
Ideal for nature lovers, wildlife observers and hunters alike. Vortex Optics new flagship binoculars, the Razor UHD uses the very highest level of body and optical components and coatings to deliver a truly superb performance.

Highlights include an APO Lens System, Phase Corrected Abbe-Koenig Roof Prisms that deliver an extremely high quality image with a wide field of view. Optics are protected by an Argon purged, waterproof Magnesium Chassis.

Price: (6/6) Expensive Binoculars
BBR Ratings:
Body Quality:
9/10

92%




The VERY Best

Body Stats:
7/10
Optical Quality:
10/10
Optical Stats:
10/10
Image Quality
10/10
Extras & Details:
9/10
View >> All Hunting Binoculars that I have reviewed
Hunting Books & Magazines
Essential Reading for any hunter: