Binocular Reviews Home > BBR Guides > Long Range Binoculars
How to choose the Best
High Powered, Long Distance Viewing Binoculars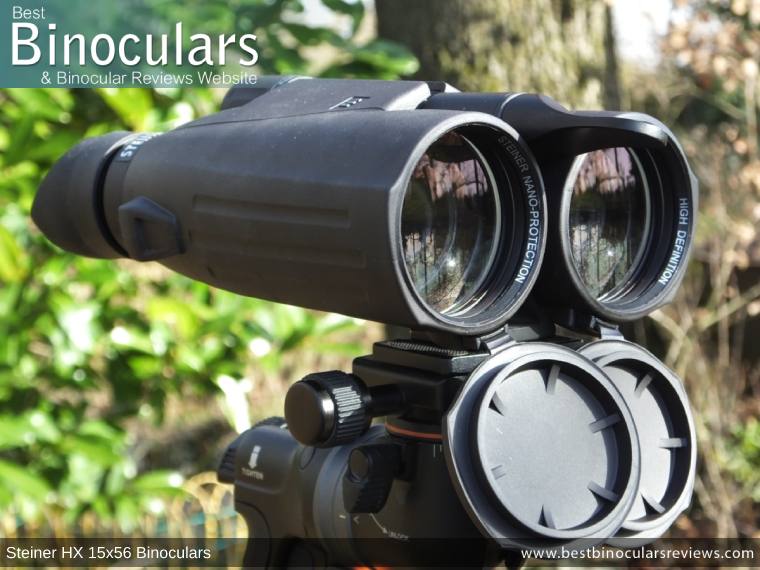 The questions below are my answers to readers who are looking for a pair of high powered binoculars for long distance viewing and include some advice as well as options and recommendations as to which are the best binoculars for long distance viewing:
Answers
Thank you very much for the questions, which I will try to answer to the best of my ability and knowledge:
Firstly your friend is right in saying when describing a binocular, the first number is the magnification, so your Zeiss Dialyt 10x40B has a magnification of 10x, whilst the Bushnell 20x40 will magnify the image a massive 20x.
If you need more info on this, take a look at my page on What To Look For When Buying Binoculars that includes a section explaining all about what the numbers mean.
What To Look For
Many people make the mistake of assuming that in all cases and for all uses, a larger magnification or more powerful binoculars will be "much better" than those with lesser powers.
Remember, the most powerful binoculars are not always the best option and sometimes it is better to hold back a bit as there are many other important factors to consider when choosing the best long distance viewing binoculars for your specific needs:
Magnification & The Exit Pupil
I am not surprised that the 20x40 Bushnell's that your friend gave you were difficult to use as they produce a shaft of light that exits they eyepiece (exit-pupil) that is only 2mm in diameter (40 ÷ 20 = 2mm).
This is tiny and will almost certainly be smaller that the size of the pupils in your eyes in all but the very best light conditions when your pupils are at their smallest:


The relationship between the Exit Pupil and your eyes pupil diameter is important
Whereas if you take the Zeiss Dialyt 10x40B as another example, they produce a much more respectable 4mm exit pupil (40 ÷ 10 = 4mm) which will be larger than your eyes pupils in good light.
What this means is that not only is the Bushnell transmitting less light to your eyes than those like your Zeiss binoculars that have larger exit pupils and so will appear less bright. But it makes lining up your pupils with those very small (2mm) shafts of light much more difficult than ones that produce larger shafts of light (larger exit pupils).
If you do not line up your eyes with this light, you get dark rings forming around the image and it generally makes viewing and thus using the bins more difficult.
For more on this very important concept, please take a moment to read my guide to the exit-pupil.
Objective Lens Size
By simply increasing the magnification on a binocular and nothing else, the exit pupil will get smaller and smaller.
To counter this and thus make sure you get a good long range binocular, it must not only powerful, but must deliver an image that is of good quality and bright enough. To do this, you need to increase the size of the objective lenses:
Larger lenses have the potential to capture and let in more light and therefore create a larger exit pupil, which we have already discovered means they can deliver more light to your eyes.
So if for example you kept the 20x power, but with objectives twice the size (80mm), they would now produce a shaft of light that is 4mm in diameter (80 ÷ 20 = 4mm), which is much more reasonable and in fact is the same as your 10x40 Zeiss.
The main down side to this is as you increase the objective lenses, the larger and heavier the bins become. A typical 20x80 binocular will weigh around 2kg (4.4 pounds/ 70.4oz) and so can be quite difficult or even impossible to hold steady for a reasonable amount of time. To counter this, you should mount them onto a tripod, which will also ensure image stability. Another important aspect which I will get to a little later on.
Almost all giant binoculars come with integrated tripod adapters that make attaching them to your tripod very simple - for more, see the section on tripods below.
Magnification & FOV
Whilst powerful binoculars give you more image detail, another down side to increasing the magnification is that it reduces the field of view (FOV). Or to put it more simply the width of the image that you can see gets narrower.
This can make locating and following an object more difficult and is also not ideal if you want to scan over a wide area in search of something as at any point you are viewing a smaller area than you would with a bin that has a wider FOV.
If we consider that most full sized 10x42 binoculars have a FOV of between 300ft and 350ft wide at a distance of 1000ft, you can see that the FOV of the much higher powered bins I have listed below is greatly reduced.
Magnification & Image Steadiness
As the magnification of an optical instrument is increased, any movement you make is amplified even more and so it makes keeping the image steadier more and more difficult. For hand held devices you really do not want to go much above 15x - 16x.
So whilst it is possible to hand hold a binocular at higher magnifications, the constant image shake will make it hard to get a good view of whatever you are trying to observe, especially over longer periods and so you may find that you need to support the bin against a post or tree.
Tripods
So if you want to use a high powered long range binocular, you really should attach them to a good tripod via a tripod adapter.
Fortunately most giant binoculars and many larger bins will come with integrated tripod adapters that makes them really simple to fix securely onto your tripod and even if they don't they are an easy to find and relatively cheap accessory to purchase.
If you are wondering which to get, I personally use this Vanguard Alta Pro 263AT Tripod that I highly recommend, but there are many, many others that I am sure will work just as well.
Image Stabilization Binoculars
By using electronics IS binoculars can help eliminate some image shake. How much depends on many factors, but in some cases it is certainly extremely effective. The range Canon IS Binoculars have been synonymous in this sector for years and I have to say whilst pretty good, I have never been a massive fan, as they tended to be bulky, heavy, have short battery lives, were not particularly robust (unless you got the top-end model), and expensive.
But the technology involved has certainly improved and because of instruments like the Kite APC 16x42 Image Stabilised Binoculars that I recently tested, I am now somewhat a convert as they have addressed many of my issues, but there is no getting away from the fact that they are not cheap and so will not be the right solution for everyone in every situation.
Featured Powerful Binoculars 2023
Recommended High Powered, Long Distance Binoculars
Price - There are few low cost options available, which I have listed below, but just remember that in life you usually get what you pay for. So whilst they will be better than not using any binoculars at all, generally the more you pay, the better quality prisms, lenses and optical coatings are used, which will all go a long way to improving the overall quality of the image that you see and so the best long distance binoculars also tend to be the more expensive options.
42mm - 60mm High Powered Binoculars
Hand Held Options: The 50mm to 60mm recommendations listed below may not have the longest range, but are for many uses ideal for those who are want a higher magnification binocular, but don't necessarily want to have to attach it to a tripod.
Note: Almost all the instruments in this category will still be tripod adaptable, giving you the flexibility to use them as you wish depending on the circumstance. Indeed just how much detail that you can see in your image will be greatly affected by how steady you can keep it still. However I have found that with a something like a 15x56 or 16x50, I am perfectly able to keep them steady enough with just my hands.
So for example it may be nice to have them permanently set-up on a balcony looking out to the ocean on a tripod and then if you wish to take them out with you, just remove them from the tripod and off you go.
High-Magnification Image Stabilized Binoculars
To get the best view out of any of these very powerful binoculars you simply must have some way of removing the image shake that comes from the tiny movements in your hands and body as without it you simply cannot take in and appreciate the extra detail that the higher magnifications present you with.
For the most part and as with most of the instruments on this page, this involves the use of a steady base like a tripod or monopod to mount the instrument onto. However there are times when carrying about a large tripod may not be convenient, or for example if you are on an unsteady platform like a boat/plane where using a tripod won't actually help. So it is in these circumstances where onboard image stabilization really comes into its own.
More 50mm Options Without IS
The instruments below are popular and so whilst I have not actually used or tested them, I am adding them for completeness:
60mm - 80mm High Magnification Binoculars
Possible Hand Held Options: Whilst I have listed these high range binoculars below that can be hand held if you don't want to use a tripod, you will still get a better experience if you attach them to a tripod using a tripod adapter as it will not only ensure a steadier image but give your arms a rest if you spend long periods scanning wide areas:
Giant Binoculars - 80mm+
Giant high zoom binoculars, with objective lenses of around 80mm like some of those listed below are commonly used for astronomy as they have large objective lenses to let in as much of the little light that is available and have a high magnification to bring distant objects like the moon, stars and galaxies into closer view. However this does not mean that they can't be used as effectively as a terrestrial long distance binoculars.
Low Cost Giant Binoculars:
Mid-Level Giant Binoculars:
High Powered Binoculars at Night
Answer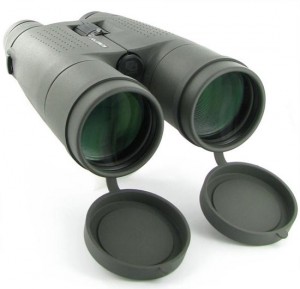 Hi Ryan, many thanks for your question and the kind words.
Whilst I have not had the opportunity to test the Fujinon 12x60, I don't think you will go far wrong with them as I have heard only but good things about the brand in relation to long range, larger objective binoculars.
The only thing I have reviewed that is similar to these and which I may recommend are the Celestron Echelon 20x70 Binoculars (see above or Read My Full Review here), which are in my opinion excellent.
However as you are planning on using your long distance binoculars mostly for night, I think you are right in keeping the magnification down to a reasonable amount, to maintain the exit pupil size. Whilst not the case for everyone, I think this is even more important when we consider your age, where your pupils may not dilate as much as when you were younger. For more on this please take time to read my complete guide to the exit pupil which goes over it all in detail.
I hope this helps and I would love to know what you do eventually get and how they perform for you.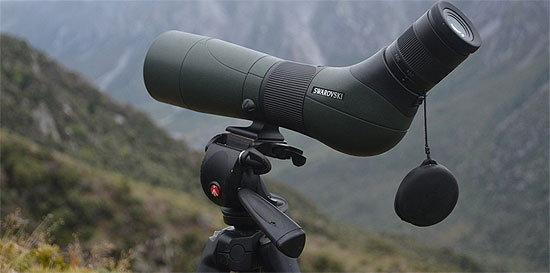 Spotting Scopes
Another option would be to get a spotting scope which are in their most basic form, telescopes designed for terrestrial observation.
These generally have higher magnifications than even the strongest binoculars and come with larger objective lenses for the reasons that we have already discussed. The down side is that they only have one eye-piece (the are essentially half a binocular). Whilst this saves weight and makes them smaller, but in general I feel that a good quality high power binocular is easy to use, provides a better view and to me offers improved comfort, especially during extended periods of use than most spotting scopes.
If this option interests you, take a look at the Best Spotting Scope Reviews Website that includes much more information as well as reviews on a selection of spotting scopes that I have used.
Further Reading:
I hope that at least some of the advice I have given is useful and that you are able to find the right long range binoculars for your needs and within your budget. If you or anyone else has any more questions related to this topic, please don't hesitate to ask it in the comments section at the bottom of this page.