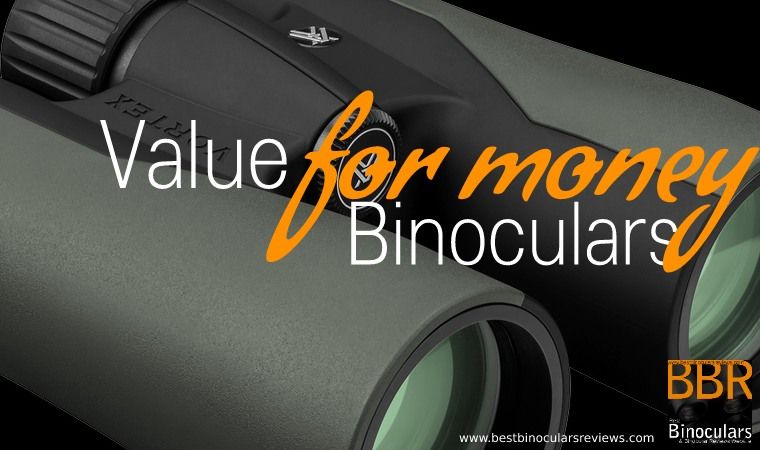 Best Value Binoculars
Binocular Reviews Home > Binocular Guides > Best Binoculars for the Money
The Best Value For Money Binoculars
For many people who haven't researched binoculars and who don't know much about them, there are two main methods that they use to choose their binoculars:
The most common way is to pick the largest magnification at the cheapest price because the common misconception is the bigger the magnification, the better the binocular. This is a fatal combination and what you end up with is a truly terrible pair of optics, little better (and in some cases worse) than a toy - so even though they were cheap, they still make very bad value for money.
On the other extreme and for those that can afford it, some people just pick the most expensive binoculars that they can find. At least in this case they are almost guaranteed of getting an excellent pair of binoculars. But are they great value for money?
Here lies my problem when deciding on what makes a good value for money binocular. If you take someone like Bill Gates for example, even the most expensive pair of binoculars on earth, for him would be mere pocket change and as long as they performed really well with very high quality optics, they would indeed for him be considered good value for money.
For the average person, who only occasionally uses their optics, the amount he spent may seem excessive for the relatively small gain in performance from a good quality mid priced binocular. So as you can see "good value" is related to what you perceive to be a reasonable amount of money.
This is why, on this page below, I have listed the best value binoculars within the main price brackets and all you have to do is decide on your budget and then take a look at the best within that price range, which are therefor what I believe are the best binoculars for the money.
How are the Best Value Binoculars Chosen?
My definition of a good value for money binocular is one that gives you the most features, best quality components and the best image quality for the least amount of money possible.
All the binoculars that I now review are rated in a number of key areas: Body Construction Quality, Body Stats, Optical Components Quality, Optical Stats, Image Quality and Extras & Attention to Detail. These individual scores combine to give an overall score (for more information on this see the Best Rated Binoculars). So for a binocular to feature on this page and therefore be rated as being best value for money, they must have achieved an excellent score within their particular price category:
Best Value Mid Priced Binoculars
---
Best Value Mid-High Priced Binoculars
---
Best Value High End Binoculars
---
Best Value Premium Binoculars
---
Best Value Low Cost Binoculars