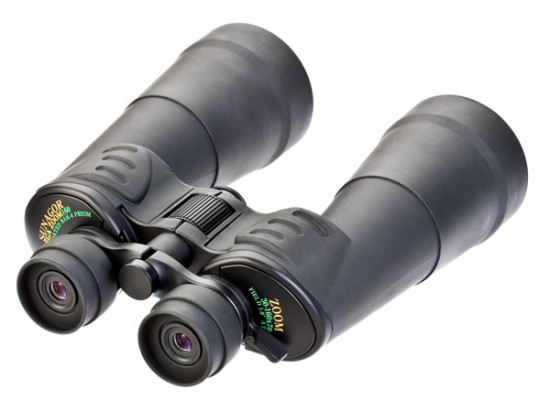 I recently received a question from someone looking to buy a pair of very high powered optics and they wanted to know what I thought about the Sunagor 30-160x70 Zoom Binoculars:
Question:
I am looking to by a high powered pair of binoculars, Sunagor 30-160 x 70 zoom. accepting that a tripod will be required at the higher magnification.
I would really value your views on the item described as I'm reading conflicting reports as to the quality of said binoculars, at $300/£250 they should be of reasonable quality and clarity at x 160 magnification may not be crystal clear but acceptable.
Answer
Thanks so much for the question and as I get a number of similar ones from people looking for very high powered binoculars, I have decided to publish my answer to you in the hope that it will also benefit a few of the other readers here on BBR.
Zoom Binoculars
As a general rule, I usually try and steer most people away from purchasing a pair of zoom binoculars as in my experience, they almost never live up to expectations and their versatility really does not make up for their many downsides. So for those who want low and high powered bins and if you can afford it, you are usually better of buying a two pairs of binoculars, one normal or low powered and another high powered set.
However if you are fully aware of the compromises and the downsides to a zoom binocular and you really do need the variable magnification all in one device then for some this may be the right choice and the way to go.
For more information on how they work and their up and downsides as well as a few reviews on ones I have tested, please take a look at by page on Zoom binoculars and this article on Zoom Binoculars: Do they Work?
Very High Powered Binoculars
As well as the zoom mechanism, you are also looking at getting yourself a pair of optics that have a very high level of magnification. Whilst this may initially sound like a great idea, this also has a number of downsides that you need to be aware of before you commit:
Image Shake
As you rightly point out in your question, you will most certainly need some sort of way of stabilizing the binocular at very high power, this is because even the slightest movement is magnified through the view and at these levels it will be almost unusable with out a steady base. A tripod will most probably be the best way to go in this instance.
Reduced Field of View
As you increase the magnification you get a more detailed image, but the width of the view also reduces. This means that you are viewing less of the overall picture, so because of this a narrow field of view (FOV) can make locating an object difficult and at times almost impossible, especially if you are trying to train your view onto a small moving object.
With such a massive magnification as 160x I can imagine this being a really serious issue, but this is one area where a zoom and a tripod can help. This is because you can locate and fix the view onto the object you want to observe in a lower power and then zoom into it without moving the aim of the bins on the tripod. Obviously this will only work on stationary targets.

Tiny Exit Pupil
The amount of light that exits the binocular depends on many factors, which include the quality of the optics and any special coatings sed, but a major factor is the size of the exit pupil or the virtual aperture of your binoculars.
The width of this column of light that exits the eyepiece depends on the size of the objective lens and the magnification of the optical system. A large objective lens and low power give you a large exit pupil, which in turn helps ensure that you get a bright image.
In most cases the exit pupil only needs to be similar size to that of the pupils in your eyes, but a larger exit pupil also makes it easier to perfectly align your eyes with the light exiting the eyepiece so you get the full view without any dark rings forming on the edges.
For example standard 8x42 binoculars have an exit pupil that is 5.3mm wide (42 ÷ 8 = 5.3) which is pretty good for most uses and conditions.
With 70mm objective lenses the Sunagor 30-160x70 Binoculars do have large objective lenses, which have the potential to capture plenty of light, however the high power means that the width of the column getting to your eyes is very small:
Even at 30x magnification the exit pupil will only be 2.3mm wide (70 ÷ 30 = 2.3), which is very small.
Whilst at the full 160x power, the exit pupil is only 0.4mm wide (70 ÷ 160 = 0.4), which is I have to say is tiny and something that I must say am a little worried about.
Not only will it mean that the image is lightly to look very dull, it will probably mean you will only get a decent view in the best lighting conditions. But even more worrying, I think at this size you are bound to get a lot of dark rings forming around the view as you look through them as the small shafts of light will probably not line up with your pupils exactly.
For more on this, please take some time to read my complete guide to the exit pupil.
For more information on high powered binoculars, take a look at these articles:
Sunagor Mega Zoom 30-160x70 Binoculars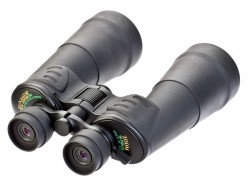 Obviously as I have not used these, I cannot comment too much on the view but I will comment on what information Sunagor give us on the features and specifications:
Whilst the porro prism design of these Sunagor binoculars mean that they don't require some of the expensive prism coatings needed or roof prism binoculars to achieve the same image quality, Sunagor stare that they have Fully Coated Optics. To me this means that all optical surface have been coated with a anti-reflection coating which is good and will mean that less unwanted reflections will occur, however they don't state that they are Fully Multi-Coated, which to me implies that they have only used a single coating on each of these surfaces which has to be said is not ideal.
For more, read my guide to Anti-Reflection Lens Coatings on Binoculars.
Other than this, Sunagor do not go into much detail other than to state that they have used good quality BAK-4 glass to make the prisms, which is good.
Main Specifications:
Fully Coated Optics
BAK-4 porro prisms
70mm Objective Lenses
30x to 160x zoom magnification
2.3 – 0.4mm exit pupil
12m Minimum focus distance
Weight: 1.45kg
Dimensions: 25cm x 20cm x 8cm
Price Range

In the US, these are available for around $350, whilst in the UK they cost around £250:
Alternatives
Whilst I am not sure why you need such a high power, below are a few less extreme alternatives that I think you should also consider: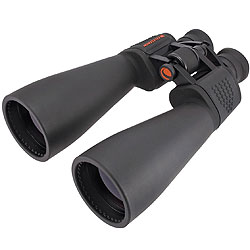 Whilst this Celestron Skymaster may have a much smaller magnification than the Sunagor above, they have the same size objective lenses (70mm), which means they produce a lager 2.8mm exit pupil which for me was just acceptable for most conditions.
This lower power also meant that for terrestrial use, I was just able to keep the image steady enough to use them without a tripod. However if you wish to use them for astronomy you will still need to mount them onto a tripod.
Another point to highlight is that whilst these cost less, they do still use BAK-4 glass in the porro prisms, however they are only Multi-Coated. This means that whilst they have multiple anti-reflection coatings, they are not "fully multi-coated" which means only some of the surfaces have been treated.
Main Specifications:
Multi-Coated Optics
BaK-4 Porro Prisms
70mm Objective Lenses
25x Magnification
For Terrestrial & Astronomical use
Field of view – 141ft @ 1000yds
2.8mm exit pupil
13mm Eye-Relief
Included Tripod Adapter
Price Range

These low cost binoculars cost around $80 in the US, whilst in the UK they sell for about £80:
More Alternatives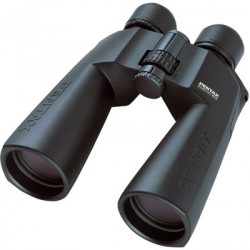 For more ideas, please take a look at this article I wrote on High Powered, Long Distance Viewing Binoculars that includes a number of excellent alternatives that you may wish to consider, including the very popular Pentax 20x60 PCF WP II Binoculars and the Nikon Monarch 5 20x56 Binoculars.
If you are wanting these binoculars for astronomy, that article also includes a few award wining giant and super giant bins which should interest you.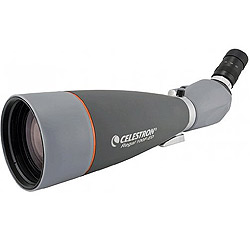 For me, if you really want to stick with a magnification of more than 30x, I would seriously consider getting a spotting scope. Most tend to offer you powers of between 20x and 70x, which is still less than the Sunagor binoculars, but which I am sure for the most part will produce a far superior image.
For more, please take a look at my section on Spotting Scopes that includes advice, buyers guides as well as reviews on a variety of scopes in different price brackets.
I hope that this has helped you, but if you still have some questions, please use the comment section at the bottom of this page and I will do my best to answer them for you.
Have a binocular question?
If you are looking to get a pair of binoculars for a specific use, or you just need to find out more about a particular pair and I have not yet covered it on BBR, then I would love to hear from you – Ask your question here