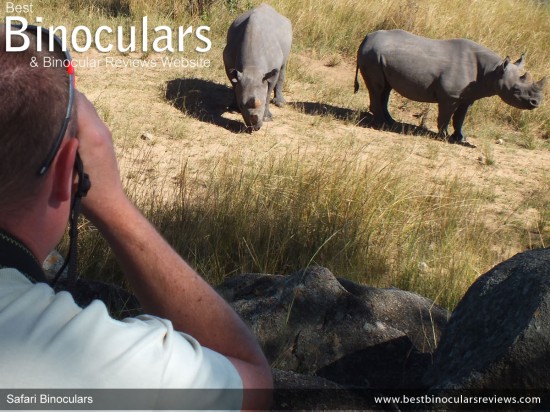 This question comes from someone who is preparing to go on a Kruger safari in South Africa and is looking for some safari binoculars. They have narrowed their choice down to two Steiner models and would like some advice to make a choice between the two:
Answer:
Firstly thanks very much for the great question which I will try and answer to the best of my knowledge.
Best Compact Steiner Binoculars for Safaris
I think that because you will be doing a lot of walking whilst on safari, your choice of a compact and in particular a Steiner compact binocular is a good one. The main reason I say this is they have a reputation for making very tough, lightweight and small bins that are optically very good, yet don't cost the earth.
Steiner Predator 10x26 vs Safari Pro 10x26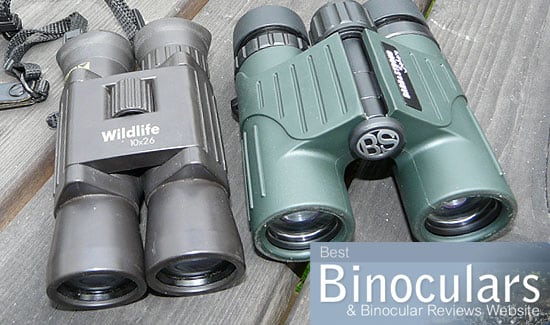 I like them both as a compact binocular for activities walking safaris because not only are they nice and small when in use, but they have a duel hinge design, which makes them far smaller when folded than single hinge compacts. Thus you can easily fit either into your pocket.
This has the benefit of freeing up both your hands, without a binocular dangling from your neck. So they wont get in the way if you are also carrying other gear, like a camera for example. For more on this, take a look at my article on the best compact pocket binoculars that illustrates the differences between the designs of different compacts.
As you can see from stats and main features that I have listed on the table below, both the Predator and the Safari Pro are fairly even in most aspects. As indeed are those of the two alternatives that I thought you may wish to also consider, but I will get to them later.
The Safari Pro has the slight advantage when it comes to weight and field of view (FOV), but the Predator has a closer minimum focusing distance, is fog proof and I think comes with slightly better coatings on the lenses and prisms. But I cannot be sure of this as Steiner do not offer up much of this information in any of their descriptions of these products.
Answering your question: I notice that the predator is slightly smaller than the safari, but also a little heavier, was this extra weight a noticeable difference?
In my opinion most of the differences between the two are very minor (especially size, weight and FOV) and out in the field, you really wouldn't notice them much at all.
Steiner Predator Pro 10x26 Binoculars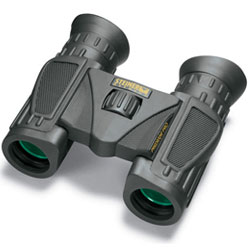 The main defining feature of the Steiner Predator binoculars is that they use what they call their "Color Adjusted Transmission" lens coatings that are designed to filter out layers from the inbound light to give you their highest levels of contrast as well as light transmission.
Steiner say that this enables you to "see" deeper into leafy and wooded areas and thus makes game animals stand out more from the background making them easier to spot. That's the theory.
I have not personally used them on safari, so am hesitant to say too much one way or the other and if they do really work that is great. The slight reservation I have is that because the contrast is so high, the image produced does not look completely natural. This is fine if you want the advantage when hunting or if you were the guide searching for the game. But when you are just using your binoculars to observe animals for their beauty in their natural environment, perhaps a more natural looking image like that produced by the Safari Pro would be a better option.
So to answer your following question: Is the image quality of the predator superior to that of the safari?
Unfortunately I can't compare them side by side as I don't have either of them with me at the moment, but I would lean towards assuming that the Predator would be a little brighter in very poor light conditions. However you probably would not notice this difference when the ambient light is good. If you are interested as to why, take a look at my article on the Complete Guide to the Exit Pupil.
Do the colours seem true to life with the Predator or does the green tint distort them? You only gave the predator 3/5 for general use but the safari got 4/5, is this due to the tint?
Yes, the tint is why I gave the predator 3/5 for general use because the image does not look 100% natural, but having said that, it is only a very minor change, you do not see green, rather an image that has a little more contrast than normal.
Steiner Safari Pro 10x26 Binoculars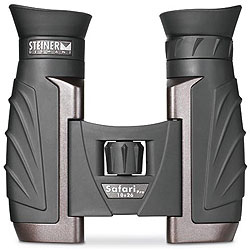 With the Safari Pro series, you are getting a great value for money product. Sure the quality of their optics and coatings would not win any awards, but they are well made and are optically good enough to get the job done and I would say as good as most that I have tested in this price range.
Now I am not saying that they are the best compacts out there, for those, you have to pay a lot more. What I am saying is that for the price you are getting a good inexpensive binocular that is ideal for taking on adventures like a safari.
As a side note: When I was studying and working as a field guide in South Africa, a colleague and good friend of mine used hers all the time and she was as good as anyone spotting birds and wildlife.
Alternatives
As a coincidence, on the same day I received your question, I was also updating my main About Steiner page to include two of their newer compact models that I feel are also well worth considering:
Steiner Safari UltraSharp 10x26 Binoculars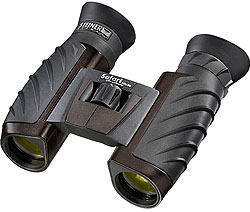 The Safari UltraSharp series is basically a evolution on the Safari Pro. They look very much the same, but are a tiny bit bigger and heavier. However they offer a far better minimum focusing distance (see the comparison table below).
I also think Steiner have improved the quality of the coatings that they use on these, that they say will give you a more natural yet brighter and high contrasting image.
As I have not had the chance to review them yet, I cannot comment to much on the view and all this may just be marketing talk. But what I can say is the price difference between them is very small and they are unlikely to be optically inferior to the older Safari Pro models.
Steiner Wildlife XP 10x26 Binoculars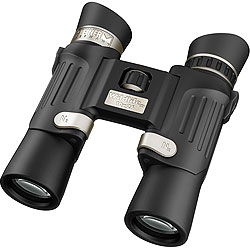 If you can stretch your budget a little further, then the 10x26 Wildlife XP, be the pocket compact that I would choose from Steiner to take on a walking safari.
I say this because just like the Predator, I am fairly sure that uses slightly better optical components and coatings than the Safaris (but Steiner don't mention this), but unlike the Predator, you will get a more natural feeling image.
As well as being waterproof, they are also fog proof. Fogging of the internal lenses may or may not ever affect you with the others, but it does show some added attention to detail on these Wildlife XP's and is a definite indicator to me of a better quality product.
The extras that come with these are also be superior. For instance the neck strap on the Steiner Wildlife XP uses their ClicLoc Strap attachment system that makes it very quick and simple to attach and remove the neck strap.
On traditionally threaded neck straps removing and replacing them can be a bit of a pain. For larger bins this is not an issue as you wouldn't often need or want to remove the strap. But for a pocket compact, being able to remove the strap with ease is great when you know you want to take it out on a walk, but want to keep it stored in your pocket and not around your neck. Then when you return you can quickly replace the strap for use around the lodge for example.
The Steiner 10x26 Wildlife XP also has the closes near focusing distance of all the others, but on the other hand, it is the biggest and heaviest and also has the narrowest FOV. If any of these are critical to you, then perhaps this would not be the model to choose, but the differences are very minor and should not make that much of a noticeable difference for the average user.
| | | | | |
| --- | --- | --- | --- | --- |
| | | | | |
| | Steiner Predator 10x26 | Steiner Safari Pro 10x26 | Steiner Safari UltraSharp 10x26 | Steiner Wildlife XP 10x26 |
| Price (approx): | $140 / £100 | $105 / £95 | £103 | £200 |
| Weight: | 349g | 275g | 297g | 347g |
| Length: | 11.4cm | 10.9cm | 12cm | 14cm |
| Width: | 9.5cm | 12.7cm | 11.6cm | 10.5cm |
| Eyecups | Roll Down | Roll Down | Roll Down | Roll Down |
| Eye Relief: | 10mm | 11mm | unknown | unknown |
| Close Focusing Distance: | 4m | 5.6m | 3.5m | 2m |
| Field of View at 1000yds: | 289ft | 309ft | 303ft | 282ft |
| Field of View at 1000m: | 96m | 103m | 101m | 94m |
| Lens Coatings | Fully Multi-Coated | Fully Multi-Coated | Fully Multi-Coated | Fully Multi-Coated |
| Prism Glass: | BaK-4 | BaK-4 | BaK-4 | BaK-4 |
| Waterproof | Yes | Yes | Yes | Yes |
| Fogproof | Yes | No | No | Yes |
Buy And Compare Prices
Use this page to quickly compare prices of these Steiner binoculars: Where to Buy Steiner Binoculars or just compare on Amazon:
More Information