You can currently find most models within the new Swarovski EL series available on sale at a number of on-line retailers, which is great news if you are looking to invest in a pair of the highest quality binoculars.
Trade-In
What is more, if you already own an older pair of Swarovski SLC or EL binoculars, you can trade it in when purchasing your new model.
Some examples of the amount you can save are listed below. Below that is where to claim these deals:

Where to Find these Sale Prices & Trade-In Offer


In the US & Canada, I found these sale prices and the trade in offer Adorama, however the sale sale prices are also available at Amazon.com, but without the trade-in offer:



For More options:
---
Past Offers & Sales on Swarovski Binoculars
Below are other Swarovski rebate offers, discounts and sales, some of which may still be available,so you may still want to investigate further: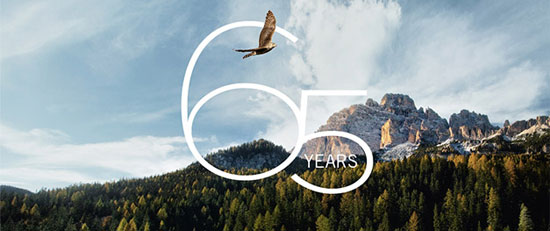 Swarovski Optik are renowned worldwide for their optical products especially their binoculars and spotting scopes that are unsurpassed in terms of quality and performance. This is a massive achievement in itself, but they have now been producing them for 65 years and so they also have a rich pedigree and history to back to all up.
To celebrate this huge milestone, they are offering many (actually most) of their products at highly discounted prices, both in the US as well as Canada, the UK and most other European countries:
Example Savings: Swarovski Optik 65th Anniversary Sale:
10x42 Swarovski Binoculars Sale – Massive Savings
The guys at Adorama have informed me of a recent special purchase they made with Swarovski: They have bought out the entire inventory of another dealer which has provided them with a whole lot of brand new, recently discontinued models that they are selling at greatly reduced prices. On top of this they also have a bunch of good quantity ex demo models for sale at huge reductions off the normal recommended price. So if you have been considering to buy a top of the range Swarovski binocular, now is definitely the time to do it:
10x42 Swarovski SLC's (new) for $1399
Built for a rough and tumble lifestyle, the SLC delivers a smooth performance in any situation. A patented focusing wheel for rapid adjustments, deep thumb grooves for comfort, and top-notch optical coatings for bright and sharp images all combine to offer you a superb experience.
Sale Price: $1,399
List Price: $1,887
You Save: $487.79 (25%)
Swarovski 10x32 EL 32 Traveler Binoculars
The Swarovski EL binocular sets the standard for excellence. In order to deliver 98 percent of the available light to your eyes, the EL is engineered with three-part objective lenses, phase corrected prisms, Swarobright prism coatings, and Swarotop multi-layer anti-reflection coatings. Such top-notch brightness even allows digiscoping through the binocular and is made easier with the included SnapShot Adapter.
Sale Price: $1,699
List Price: $2,187
You Save: $487.79 (22%)
Also for sale is a Swarovski STM80 HD scope (display models) with 20-60x eyepiece for $2699 (normally $3060)

Where to Buy
For these and other savings on Swarovski Binoculars check out:
Further Reading