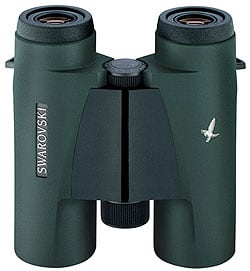 The SLC (Slim Light Compact) range from Swarovski are one of the most popular high-end binoculars in the world. This is because they still feature many of the best features of even the most expensive Swarovski models, yet the have managed to keep the price at a level that appeals to far more people.
8x30 SLC Swarovski Binoculars Sale
The good news is that you can now get the mid-sized Swarovski SLC 8x30 Binoculars at even a better price than normal as they are available at a hugely discounted price, both in the UK and in the US:

In the USA
The 8x30 SLC has a list price of $1,276.67, but they are available for only $899.99, that is a massive saving of $376.68 (29%)
Click here for Where to Buy in the US

In the UK
The Swarovski 8x30 SLC is now available for £749 at Warehouse Express and other retailers, another massive saving when you consider they have a list price of over £1000
Click here for where to buy in the UK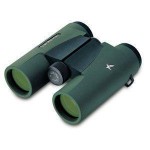 Swarovski 8x30 SLC WB Binoculars
The 8x30 SLC is ideal for anyone looking for a more compact binocular, perfect for birding and general use. As the name suggests, they are Slim, Light an Compact and the 8x magnification is strong enough to get you close into the action, but still with plenty of field of view.
Features include:A patented focusing wheel for rapid adjustments, Phase corrected Bak-4 Prisms, Swaroviski's Swarobright coating for maximum color fidelity across the whole light spectrum and their Swaroclean coating on the outer surface of the lens that makes cleaning objective and eyepiece lenses considerably easier, which may not sound like much, but lenses that require less intensive cleaning significantly increases the longevity of any optical device.
Snap Shot Adapter
These Swarovski SLC 8x30 WB Binoculars also come with Swarovski's Snap Shot Adapter that enables you to connect your digital camera to the binoculars and take surprisingly good quality photos even at long distances, this is called Digibinning.
Also Included:
Rainguard
Tethered objective lens covers
Neck strap
Case
Swarovski limited lifetime warranty