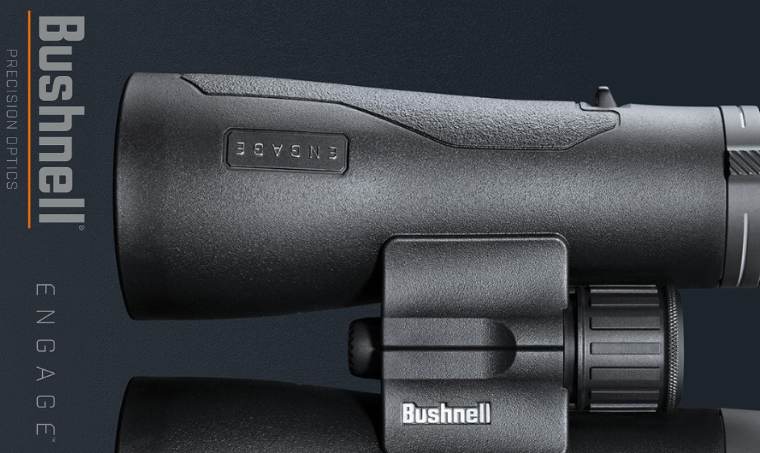 A new series from the outdoor giants, the range of Bushnell Engage binoculars come in 8x42, 10x42, 10x50 and 12x50 configurations and I have to say they do look impressive when you take a close look at their main features and specifications:
Body Features
The fully water and fog proof chassis on all the Bushnell binoculars within the Engage series are made from magnesium alloy, which along with their lockable diopter rings are both good indicators of quality.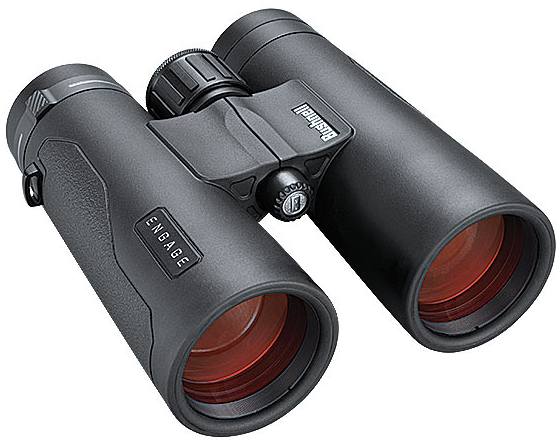 Optical Highlights
All Bushnell Engage Binoculars are fully multi-coated as you would expect at this price. They also utilize ED glass elements within their lenses and I like that they have tough water and oil repellent coatings on the exterior lens surfaces.
These not only protect the lenses from scratching, but as less dirt and water marks collect on the lenses, it should mean that you have to clean them far lest often, which is always a good thing.
The Bak-4 Roof Prisms are phase corrected, which is also good, but I would be surprised at this price level to discover that they were not.
Bushnell do not let on as to what reflective coatings they use on the roof prisms. I hope that it is dielectric, which would keep them in-line with the other leaders within this price level.
Specifications
For me one of the real standout models within this series is the 8x42 Engage that amongst other things comes with a massively wide filed of view.
For more details on this and their other specs, take a look that the listing of the Bushnell Engage 8x42 Binoculars in the BinoWizard database.
The other models within the series seem to maintain this trend and even the Bushnell Engage 12x50 comes with a FOV of 280ft/93m @ 1000yds/1000m which considering the 12x power is good.
Cost & Where to Buy
Depending on the model, the Bushnell Engage Binoculars have an MSRP of between $349.99 and $409.99
This puts them in the mid-high end bracket where their direct competitors include other impressive binoculars like the Vortex Viper, Opticron Imagic, Celestron Granite, Hawke Saphire ED's Snypex Knight ED's and the Athlon Ares series.
For current prices and Bushnell Engage Binoculars for sale in your country check out the links below:
Bushnell Engage Reviews
As I say they are still very new to the market, but I do hope to get hold of a pair soon to test and fully review.
I also have not come across any other sites with a Bushnell Engage binoculars review on them yet, but stay tuned!