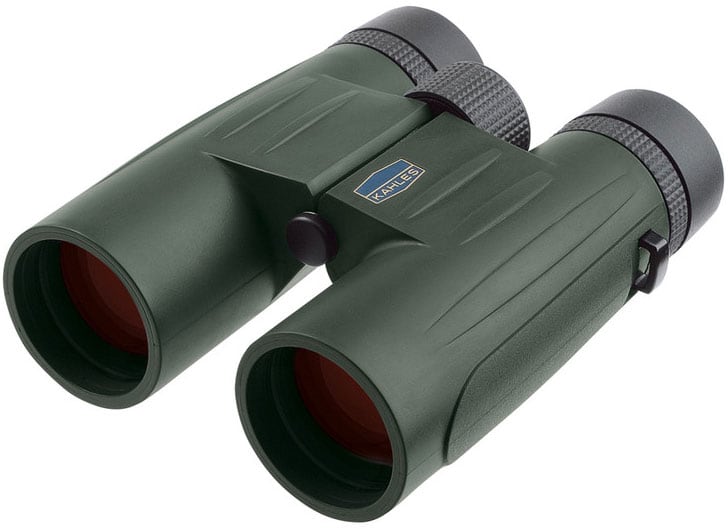 Kahles Binoculars wins the Shooting Industry Award for Best New Binocular 2012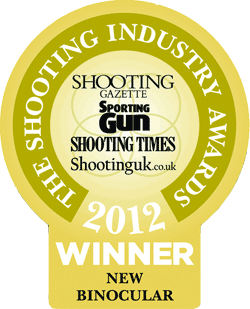 Held at the end of May this year, The annual IPC Shooting Industry Awards have been running for 17 years and are designed as a celebration and acknowledgement of the Shooting Industry's continued achievements and innovations.
The awards span a wide range of categories within the hunting industry and include an award for the Best New Binocular and this years winners were the Austrian Kahles Binoculars.
Kahles Binoculars are designed specifically for hunting and are currently only available in three models, an 8x32, 8x42 and a 10x42. These high end optics are made from the highest grade materials to the optics industries tightest tolerances and come with features like Phase correction coatings on their Bak-4 prisms, lenses that have been fully multi-coated with anti-reflection coatings and a tough magnesium alloy shell that protects their fully waterproof and submersible body.
I could not find out how many other, or who the other entries were, but they were judged on a fairly wide range of criteria:
Judging Criteria
A sample was required and the judges were looking for evidence of:
Lens clarity
Sales success
Innovation
Customer recommendation
Ease of use
Durability
Other selected award winners include:
NEW SCOPE PRODUCT – Carl Zeiss – Duralyt IR
NEW SHOOTING ACCESSORY – Lightforce handheld Xenon HID Spotlight
NEW AIR HUNTING RIFLE – Hatsan Striker 1000S
NEW RIFLE 2011 – CZ 455 Thumbhole Varmint
NEW SHOTGUN – Rizzini Artemis
Cost & Where to Buy
Depending on the model, these top of the range binoculars cost between £500 and £800 or $500 and $800 in the US.
More Information & Further Reading