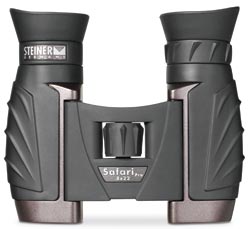 The German optics company Steiner has re-introduced it's popular Safari series of binoculars, this time the line will be known as "Safari Pro Binoculars"
This line of binoculars is aimed at the travel an sporting market as the binoculars are all light weight with a tough armoured covering and offer bright image resolution. The Safari Pro series will offer 3 models within the series, the Safari Pro 8x30 Porro Prism Binocular and the Safari Pro 8x22 and 10x26 Roof Prism compact binoculars.
Steiner Safari Pro 8x30 – Steiner Safari Pro 8x22 – Steiner Safari Pro 10x26 Binoculars
The first impressions are good, with improvements to the original Steiner Safari binoculars including longer eye relief and what is said to be an improved ergonomic focus wheel position on the two compact roof prism binoculars. On top of that all three models feature a more durable body and strong new outer armouring that is long lasting as well as comfortable.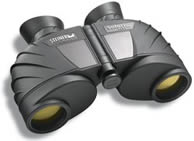 Auto Focus Binoculars
The Safari Pro 8x30 is housed in a rugged Makrolon, armored and shockproof chassis that offers a one time adjustment, which Steiner call "Sports Auto-focus" from approximately 20 yds. to infinity. And are there for Auto focus or more accurately Focus Free binoculars (See my Article on Auto Focus Binoculars)
Entry Level Performance Binoculars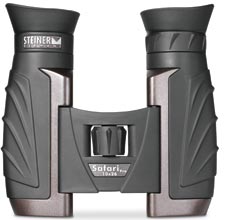 Both the compact Roof Prism 8x22 and 10x26 Safari Pro Pocket Binoculars make the perfect First Performance Binocular. The optics filter out harmful UV light, are shockproof rugged, and priced at a level as to make both binoculars very good value. The 8x22 and 10x26 Safari Pro Binoculars are perfect for travel, watching sporting events and Wildlife viewing. With new restrictions on baggage allowances on many flights, these handy little Safari Pocket Binoculars are perfect for travelling with. Good binoculars increase the enjoyment and fulfilment of any travel and especially safari holidays by bringing everything closer to the eye and enriching the outdoor experience.
I can't wait to get my hands on them, especially the Safari Pro 10x26 binocular and give it a full review. As entry level travel and Safari binoculars these seem excellent.
More information on Steiner Binoculars as well as a read my full review of the Steiner Safari 10x26 Pro Binoculars