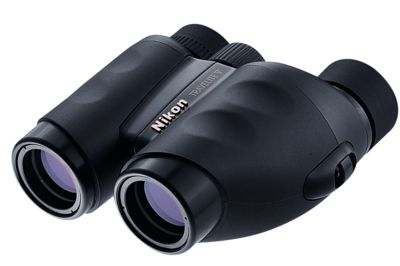 Someone sent me an email the other day asking if zoom binoculars work or are they nothing more than a gimmick?
Before answering that, it is important that you understand exactly what "Zoom Binoculars" are: A definition would say that they have a continuously variable magnification that allows you to view an object or area at a magnification of 10x for example and zoom in at a higher power magnification, to get a close up view. For a far more detailed explanation and how they work take a look at this article on Zoom Binoculars.
To answer the question
I would say that zoom binoculars do work, but you cannot compare them to the quality of a high end binocular. On the ones that I have tested the images tend to be a little fuzzy in comparison to high end fixed magnification binoculars and they often have a smaller field of view. This means that they may not be ideal for uses like birdwatching. On the flip side some people feel that the ability to be able to scan for something using the low power magnification and then zoom in to observe the close-up detail outweighs the downsides.
It must also be mentioned that of all the manufacturers that make binoculars, none of the real high end quality brands like Steiner, Kowa, Swarovski and Zeiss make Zoom binoculars. Could this because they don't want to risk their brand on something that is a little gimmicky or is it because they are not progressive enough? Of the companies that do make Zoom binoculars, the best are Nikon, Bushnell, Olympus and Celestron.
If you are interested in getting a pair I would suggest trying them out in a high street store or borrowing a someone's first and make up your own mind. If you can't do this, at least purchase them from an internet retailer like Amazon that have a no quibbles returns policy.
Cost & Where to Buy Zoom Binoculars
Further Reading: