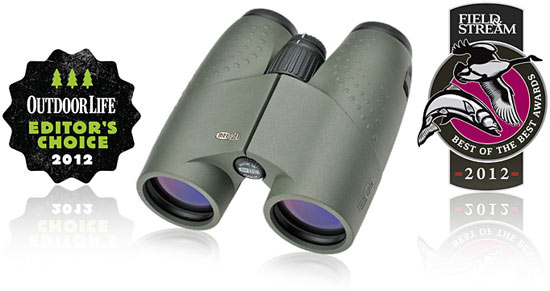 In it's short life, Meopta's newest binocular, their flagship MeoStar 10x42 HD has already managed to pick up two prestigious awards, Outdoor Life's Editors Choice Award and Field & Stream's Best of the Best Award.
So in preparation and whilst I wait for their arrival for a review I am going to be writing on them, I thought I would take a good look at their statistics and features from the outside and try to see why they have already been so highly praised within the optics and hunting industries:
The Awards
In 2012 the MeoStar B1 10x42 HD binocular won the "Editor's Choice" award from Outdoor Life Magazine as well as the Best of the Best award from Field & Stream, where they proved themselves against many other premium optics including models from Leica, Swarovski and Zeiss.
Both of these prestigious publications have been enjoyed and trusted by the enthusiast and professional hunter both in the US and overseas for many, many years. Both awards were also described as completely independent and so because of this, I think should be recognized as meaningful accolades.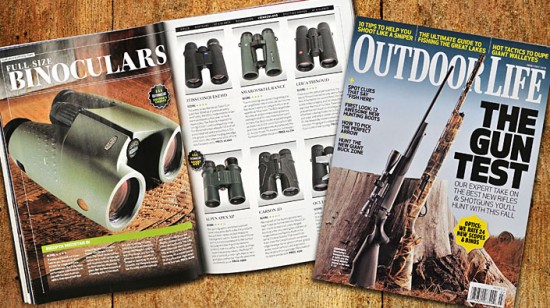 Main Features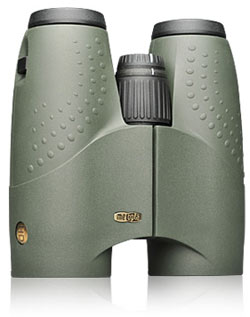 Fluoride (HD) Glass

I guess the biggest improvement on Meopta's "standard" but still very good MeoStar binoculars is the addition of Fluoride glass elements in their lenses.
These elements are made of calcium fluoride, namely of fluorite crystals and help to correct chromatic aberrations and thus produce a sharper and better quality image that is free from color-fringing, which can sometimes be seen on the edges of objects when looking through lesser bins.
Phase Correction Coatings
The high quality BaK4 roof prisms have also had phase correction coatings applied to them. These coatings correct the phase shift particular to this prism design by directing the beams of light beams back into their correct color phases. This has the result of producing a sharper better quality image.
MeoBrite 550 Fully Multi-coated Lenses
As you would expect with any binocular in this class, every surface on their lenses that come into contact with air is coated with anti-reflection coatings. This helps to make sure that as much light as possible gets transmitted to your eyes, reducing glare and reflections for a better and brighter image.
Meopta they say that their MeoBrite 550 anti-reflection coatings transmit an incredible 99.8% of the light per lens surface.
MeoShield coatings
As well as the anti-reflection coatings, Meopta have also added a coating to the lenses that is specifically resistant to marking and scratching, they call it their MeoShield coating (other manufacturers use similar coatings with their own name), but which obviously helps to protect them.
Aluminium Chassis
Whilst the exterior is covered in a protective rubber armor, Meopta say that the skeleton has been made from "aircraft grade" aluminium, which is not only strong but very light as well.
Waterproof & Fogproof

The 10x42 MeoStar HD is fully waterproof and has had all internal air replaced with nitrogen, which helps to prevent the internal lenses from misting up with rapid temperature fluctuations.
Main Stats
| | |
| --- | --- |
| Eye Relief: | 15mm |
| Field of View: | 330ft @ 1000yds |
| Angle of View: | 6.31° |
| Close Focus: | 6.56ft |
| Interpupillary Distance | 56 – 74mm |
| Dioptric Correction (D) | -3 | 3 |
| Weight: | 31.6oz |
| Length: | 5.51in |
| Width: | 5.24in |
| Height: | 2.32in |
Cost & Where to Buy
These 10x42 Meopta MeoStar HD Binoculars cost about $1000 in the US and about £800 in the UK. To check the current prices and to buy, you can either look at Eagle Optics in the US (see tab on the right) or follow the link below for a list of on-line sport optics retailers in the US, UK, Canada & Germany:
More Information