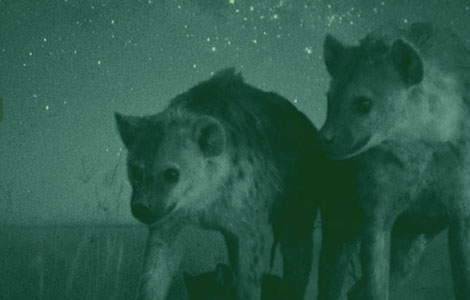 This question comes from someone needing some advice as they are looking to get a night vision device as a Christmas present for their husband and have a budget of around $500 / £500:
Answer
Great question and as it is one that I think would benefit other readers here on BBR, so I have decided to publish my answer:
Night Vision Binoculars or Monoculars?
There is no doubt that you get a more immersive experience using night vision binoculars and in some cases, the image brightness can be better as you have two objective lenses collecting what little light there is available.
However, on the downside, binoculars are bigger heavier and usually more expensive than an equivalent level night vision monocular as the manufacturers have to use more materials and make a more complicated instrument.
What you get for your budget
Within your max budget of $500 / £500 you can get some really good night vision devices of both types, all are serious pieces of equipment and not simply toys or gadgets.
I have had some really great results from the newer Gen 1+ monoculars that for me offer really great value for money and can easily be packed away to take wherever you go, be that on a camping trip or on a safari holiday. Whilst the binoculars are larger and more cumbersome but do offer a little more in terms of image brightness.
Recommended Night Vision under $500 / £500
Below are a few night vision devices within your price range that I recommend. Obviously, there will be others on the market, but these ones are the models that I have fully tested, used and reviewed. As you can see the binoculars are more expensive but remember you are effectively getting two monoculars!
Binoculars
Monoculars
The bottom line is that I am sure whichever one you opt for above, your husband will be more than happy as they all perform at a very high level.
Hopefully, I have answered your questions to your satisfaction, if not or if indeed you have any more related questions, please feel free to use the comments section at the bottom of this page. It would also be great to hear which one you eventually do decide to go for and to get some feedback on how well you and your husband get on with them.
Further Reading: