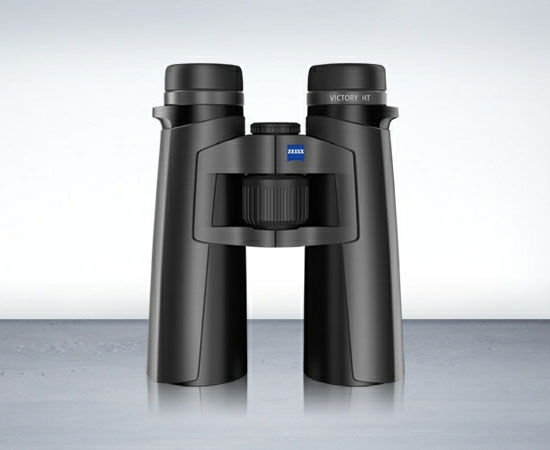 Announcing the New Zeiss Victory HT Binoculars:
Carl Zeiss Sports Optics chose to unveil their new Zeiss Victory HT Binoculars and Riflescopes at the recent 2012 NRA Annual Meetings, the longest running shooting & hunting show in the world.
Zeiss describe their VICTORY HT Line of Binoculars as "Groundbreaking" and even go as far as to say that the VICTORY HT is the brightest super-premium binocular in the world! These are big claims indeed especially when you consider that for many years their top of the line Victory FL binoculars have been the truly excellent and yet the Zeiss Victory HT binoculars are said to go even further, so lets take a look at what makes them so special:
HT = High Transmission
As light travels through any binocular, a certain percentage of that light is lost through absorption and reflection at each air-to-glass surface or inside the prism system itself and the amount of original light available to the observer by the time it exits the eyepiece will vary in different binoculars. Binoculars with the best transmittance percentages and with all else being equal will produce brighter and possibly more detailed images.
Zeiss like most other premium optics manufacturers use a number of coatings and other technologies to help ensure that as much of the light that enters the binoculars get to your eyes, but a small percentage of light loss through absorption as the light passed through the glass was accepted as inevitable. What is special and new with the Victory HT is that they use new HT lenses by SCHOTT that they say now helps to ensure that these optics have a transmittance level of more than 95%.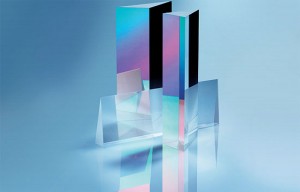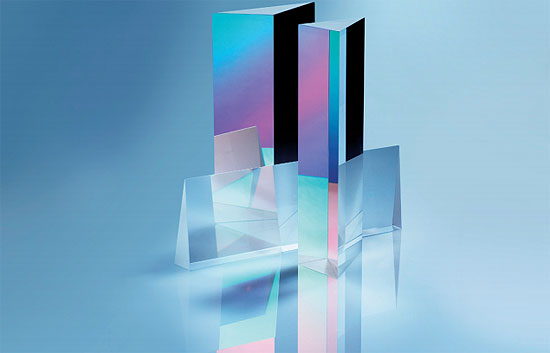 Advantages of the HT Glass
Improved transmittance especially at the blue violett spectral range which results in improved color contribution and better Mesopic Vision
Reduced "thermal lensing effect" due to higher transmittance results in reduced energy absorption and improved image quality
SCHOTT Advanced Optics and Carl Zeiss Sports Optics GmbH agreed to collaborate at the end of 2011 a it was SCHOTT AG developed their new optical lenses with the additional HT feature (High Transmission), it became the trigger for the development of the new ZEISS Victory HT binoculars and scopes.
If you are interested, you can read more about SCHOTT HT Glass here.
As well as this High Transmission feature, the Victory HT binoculars also come with all the outstanding features present on the Zeiss Victory FL models:
Fluoride Lenses
The lenses also contain fluorine ions that contribute to a further improvement in image sharpness and colour correction.
T* coatings
The Carl Zeiss T* multi-layer coatings are their own anti-reflection coatings that cover the surface of the lenses.
LotuTec coatings
The Zeiss LotuTec coatings are water-resistant and have hydrophobic qualities. They are applied to the external lenses of the ZEISS Victory HT binoculars and help ensure that any water rolls off the glass straight away without leaving any residue and that dirt and fingerprints do not stick to the lens.
Abbe-König-prism System
These ZEISS binoculars come with large Abbe-König prisms, which work without light-absorbing mirrors and are the brightest roof prism system available.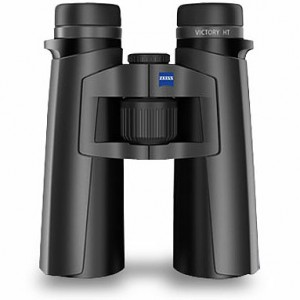 Double-Link-Bridge
The Victory HT housing has a Double-Link-Bridge, which is made of high-tensile, ultra-light magnesium to ensure that the binoculars are tough, durable and as lightweight as possible. The focussing wheel is also securely embedded in the housing for extra protection.
Ergonomics
These new Victory HT binoculars do have a rather striking look to them, which they claim helps with their ergonomics and are thefore far easier to use. The slim construction of the Double-Link-Bridge and an extremely large grip on the lens barrels is said to make them very natural and easy to handle.
The Victory HT also has a strikingly large focussing wheel which is set far more forward on the bridge than most others. Zeiss say that this makes it easy to turn with your index finger, even when wearing gloves.
Zeiss also state that the focusing mechanism on the HT uses an exceptionally long gear ratio which they say "makes focussing quick and precise". I take this to mean that it takes quite a few revolutions of the wheel to go from near focus to infinity. This will indeed make precise fine focussing much more accurate and quicker, but it will take you longer to go from one extreme to the other.
Compare Prices & Where to Buy
Sizes Available:
8x42 Victory HT
Weighing just 785g and with a 5.3 mm exit pupil diameter, a nice wide field of view and 8x magnification, these binoculars are perfectly suited for a wide range of different uses. The vastly superior transmission levels deliver very bright images even in very poor light conditions. This means that you can go on watching for longer, until deep into the twilight.
10x42 Victory HT
Just slightly heavier than the 8x42 Victory HT, the 10x42 version is ideal for slightly longer distance observation and yet it still has a nice wide field of view for a binocular with a 10x magnification.
Main Specifications
8x42 Victory HT
10x42 Victory HT
Magnification
8x
10x
Effective Lens Diameter
42 mm
Exit Pupil Diameter
5.3 mm
4.2 mm
Twilight Factors
18.3
20.5
Field of View at 1000m
136 m
110 m
Field of View at 1000yds
408ft
330ft
Subjective Viewing Angle
62°
63°
Close Focus
1.9 m
Diopter Adjustment Range
4/-4dpt
PrismSystem
Abbe-Konig Roof Prism
Water Resistance
500 mbar
Functional Temperature in °C
-30 °C / 63 °C
Height
160 mm
Width
128 mm
Weight in Use
785g
795g
Available Downloads:
Compare Prices & Where to Buy
Further Reading