Bad Advice
Not long ago I wrote an article where I gave my opinions to the sometimes rather bizarre choices made by Pocket-lint in their guide to the Best binoculars that money can buy.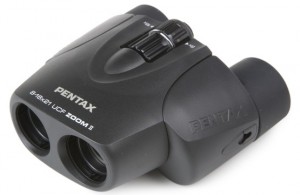 If money was no object, which was implied by their title then a few of their choices were rather surprising to me, which I pointed out in my reply. For example Pocket-lints idea for the "Best for bird watching" are the Pentax 8-16x21 UCF Zoom II's which is absolute nonsense. I think even Pentax would agree with me here and they themselves produce binoculars that are far better for birdwatching than these.
To me the whole article felt a little like they had a bunch of binoculars that they needed/wanted to sell and tried to fit them into a category in the article no matter what, which really makes me angry as they are not only publishing rubbish, but probably misleading people into buying a product that is far from ideal for their intended use.
To be fair however, at least some of the general advice that they gave about each binocular in the article was fairly reasonable, if not a little simplistic. The problem is that because I now know that the advice they are giving in an area that I have some knowledge about is rubbish, how can I trust any of the other reviews on their website?
After I published my reply to their article, I did contact Pocket-lint for their comments, but as yet I have not had a reply.
Much Worse to Come
Last night I was doing some research and I came across and article in the on-line version of The Independent about The 10 Best binoculars and their choices really horrified me. So much so that I just had to write about it here and encourage anyone who reads that newspaper to never ever believe anything they say ever again!
Am I being too harsh? Well take a look at their choices and what they say about each one and you can decide for yourself (I have added a few of my thoughts in orange under each selection!) :
The 10 Best Binoculars… according to The Independent!
1. Bresser Junior Kids – £9.95, conrad-uk.com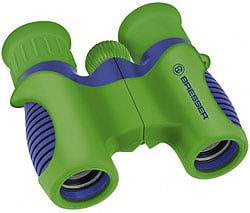 These children's binoculars have a tempered-glass finish, so the lens won't break if they slip from little fingers, and x6 magnification.
I don't know if their list is in order or not, but even if their No.1 is actually their idea of their 10th best binocular, the fact that they have put a pair of £10 (approx. US$15) children's binoculars on their list of the 10 best binoculars is completely farcical.
I have actually tested and reviewed these Bresser 6X21 Junior Compact Binoculars and yes, I recommend them as a good choice if you are looking for a good pair of Kids binoculars – but are they really one of the 10 best binoculars available? Absolutely not!
So we are not off to a good start, let's see what is next:
2. Monocular Muji – £7.95, muji.eu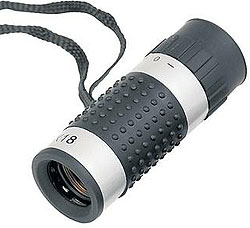 Muji is known for its well-designed, no-frills products. This is small and light enough to slip into your trouser pocket.
Umm these are monoculars, not binoculars… need I say any more? No…but I am so angry at this choice, I am going to:
Even on a list of the 10 Best Monoculars, these Mujis should not even be considered as they look to be little more than stocking fillers. Hands up, I have never reviewed or even seen a pair of Muji Monoculars before, so I wont comment on them too much, but I am pretty sure there are many, many, many far superior monoculars out there.
So far this list is a complete load of tripe, but hopefully it will improve – lets see what is next:
3. Bresser Condor – £141.96, microglobe.co.uk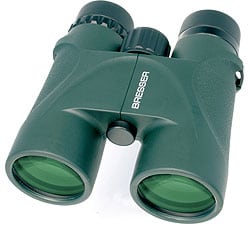 This pair from Bresser are small enough to fit in your jacket pocket, have image-enhancing lenses and a x8 zoom.
Two pairs of Bresser binoculars on this list… something is starting to smell a little fishy here! Are Bresser or perhaps someone else who stands to gain from the sale of Bresser binoculars paying for their products to appear in this newspaper? No…surely not!
Lets give the newspaper and the author of this article the benefit of the doubt and assume that they/he really thinks that these Bresser Condor Binoculars are one of the 10 Best Binoculars with their main highlights that he describes as being "small enough to fit in your jacket pocket, have image-enhancing lenses and a x8 zoom"
I have actually tested and reviewed a pair of Bresser 10x42 Condor Binoculars and so I know what I am talking about and yes, for their price, I thought that they were indeed a pretty good pair of optics. If you are looking for a good quality budget binocular that you can take camping, traveling or to most sporting events that will work well in all forms of nature observation then you could do far worse than these Bressers. They are up there with some of the best budget binoculars I have ever reviewed.. but they would definitely not make it onto my list of the 10 best binoculars.
4. Design Go Travel – £14.99, boros.co.uk

These bins are nice and compact, pretty too, with x7 magnification and a sturdy rubber outer casing in case they take a tumble.
Really? One of the 10 best binoculars.. Really?!! – Ok before I say too much here without any information or facts, lets do some research as I have never heard of or seen these before…
The article lists boros.co.uk as the place to buy these "Design Go Travel binoculars".. lets look, ogh yes here we go… "Boros.co.uk the UKs leading independent handbag and luggage store"… obviously, that has to be the perfect place to shop when looking for quality optics!
Searching for the binoculars.. ok here we go.. Design Go Travel Binoculars – Tidy and compact and perfect for checking the views out to sea from the luxury of your balcony. These 7 x 18 magnification binoculars are finished in sturdy rubber and come with their own carry case.
Funny their description is pretty much what The Independent author wrote in his article – I wonder did he even see this pair before suggesting that they are one of the 10 best binoculars?
And what about their specifications? – all I could find out was that their Style no is 501 and that they have a 7x magnification with 18mm objective distortion free aspherical lenses. They have a 4.5 deg angle of view and a dioptre and pupillary focusing system. They are ultra lightweight and pocket sized with a non slip rubber finish.
I promise you, if you knew anything about optics, these would NOT be on anyone's list of the 10 best binoculars, but they are according to The Independent! What rubbish!
If the author does genuinely think these are some of the very best bins, then I am really wonder if the author has even seen these or indeed any other binoculars in their life before?
5. Sony DEV-3 – £1,449, sony.co.uk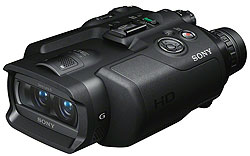 Sony's binoculars have an inbuilt digital video camera, which records what you see, and an auto-focusing HD x10 zoom.
Ok, so finally a pair of optics that I can see at least some other people putting on their list of the 10 best binoculars.
I recently tried out the Sony DEV-3 and the DEV-5 at the British Birdwatching Fair and they did impress me in a number of ways and unlike most of the Digital camera binoculars that are little more than a gimmick, I can see the concept of a quality digital video binoculars actually working.
The only thing I would say against adding the Sony DEV-3 or the DEV-5 to this list is that they are the "world's first" digital video binoculars and so it stands to reason that in time there will be many refinements and improvements to the design and so for me it is just to early for them to be considered as one of the 10 best binoculars.
6. Nikon Sportstar Olympics 2012 – £139.95, johnlewis.com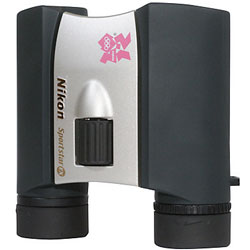 These x8-magnification bins are compact and lightweight. They are also water- and fog-proof.
Nikon make some great pairs of binoculars including the excellent EDG series, which could easily make it onto a list of the 10 best binoculars.
But I am afraid the Nikon Sportstar EX Binoculars (even if you want to pay more to have the 2012 London Olympic sticker on them) should never ever even be considered as one of the best 1000 binoculars. I am not saying that they are a bad pair of optics and yes, as the author states, they are compact and lightweight…. and he forgot to mention that they are also water and fogproof too, but so are many thousands of others out there as well. Some of which have wider fields of view, closer minimum focusing distances and Fully Multi-Coated lenses as opposed to just the Multi-Coated lenses on these Nikon's.
I could continue, but lets just say that if you are looking for a good quality and good value for money compact, then these Nikon Sportstar EX Binoculars may be for you, but if you are after the best compact binocular, I would not be recommending these. Some of the best compacts that I have used include the Kowa 8x25 BD, Leica 10x25 Trinovid and the Steiner 10.5x28 Wildlife Pro, and whilst these may make it onto my list of the 10 best compacts, I doubt it if any would make it onto my list of the 10 very best overall.
7. Steiner Safari Ultrasharp – £149.95, johnlewis.com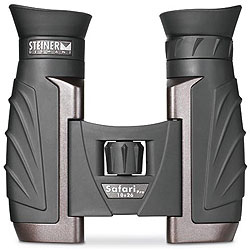 These x8 Steiners have very clear optics, and high-contrast lenses, which means you get a clear image even in the most glaring light.
ANOTHER pair of compacts on the Independent's list of the 10 best? I guess to them the smaller the better? Oh and ANOTHER pair that is available at John Lewis?
As for choosing these 8x Steiner Safari Pro Binoculars for this list, like the Nikon Sportstars above, these Steiner Safari binoculars are a great pair of good value for money compacts that make ideal travel and safari companions. But I have to say that Steiner make a whole bunch of binoculars far better than these, including the Steiner 8x44 Peregrine XP Binoculars that would be far more deserving of a place on this list.
8. Celestron UpClose – £15.49, play.com

Celestron's medium-sized bins are an affordable starter for those just getting into bird-watching or for weekend racing enthusiasts.
Finally a pair of mid-sized binoculars on their list and which ones did they choose? Was it one of the truly excellent 32mm Swarovski EL's like the these Swarovski 8x32 EL Traveler Binoculars? Or did they choose the cracking Kowa 10x33 Genesis XD Binoculars? No instead they opt for the very cheap pair of Celestron 16x32 UpClose Binoculars!
Let's start with the basics – are they fully waterproof like the Swarovski's, Kowa's or many others mid-sized optics out there? No, but they do have a water resistant body! Are they filled with a dry gas to inhibit internal fogging? – No. Do they have Fully Multi-Coated lenses? No, just fully coated!
And I won't even start on the many quality features that the best binoculars would or should have like magnesium frames, extra low dispersion glass, phase correction coatings and dielectric coatings on the prisms as the Celestron UpClose has none of them, yet according to this article on The Independent they are amongst the very best binoculars out there!?
Ogh and as for them saying that the Celestron UpClose is "an affordable starter for those just getting into bird-watching" – I'll agree that they are truly affordable, but because they have a 16x magnification, their field of view is only 3.7° – is that really the best option for those just getting into bird-watching? – What rubbish and I would suggest that the author knows almost nothing about birdwatching or optics for that matter! I may not know everything, but I can promise you that you will get some much better advice if you read my article on Choosing Bird-watching Binoculars.

9. Celestron SkyMaster 20 – £117, optical-systems.co.uk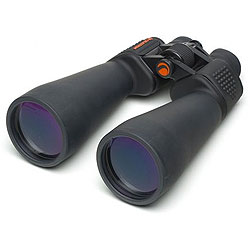 The large-aperture Celestrons have a x20-zoom special lens which maximises brightness in low-light, long-range conditions.
Look ANOTHER pair of Celestrons on this list. But did they choose one their top of the range Granite binoculars, with their fog and waterproof magnesium bodies, extra low-dispersion ED glass, fully multi-coated optics and BaK-4 prisms that have phase correction and high reflectivity coatings on them like the excellent 8x42 Granite that I recently reviewed and scored an outstanding 82% on my scale?
No, instead they opted for the very specialist Celestron SkyMaster 20 that according to the article has a "x20-zoom special lens which maximises brightness in low-light, long-range conditions." – So by this I guess he is actually referring to the Celestron SkyMaster 20-100x70 Zoom Binocular that does indeed have the ability to "zoom" from 20x magnification right up to 100x and with their very large 70m objective lenses make an excellent choice for terrestrial (land) use over long distances or as Astronomical Binoculars and indeed they may even make it onto my specialist list of the 10 best binoculars for astronomy, but not onto a general list of the best 10 binoculars.

10. Steiner Commander XP – £489, cliftoncameras.co.uk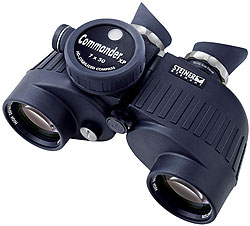 A pair of auto-focus binoculars made for use at sea. The manufacturers claim you can spot a water buoy at 130 metres or more.
Wow ANOTHER pair of Steiner binoculars on this list, but what about some of the many other top brands like Swarovski, Leica, Minox, Zeiss, Kowa, Vanguard, Vortex, Canon, etc, etc?
Anyway, yes the Steiner Commander XP's are great marine binoculars and like the Celestrons above they would make it onto a specialist list of the 10 best marine binoculars, but I don't think I would add them onto my general list of the best 10 binoculars.
There was also much more that the author could have said about the merits of the Commander XP rather than the really dumb sounding statement of "The manufacturers claim you can spot a water buoy at 130 metres or more" – wow that's great, but is does sound to me that you never tried them out for yourself!

In Conclusion
Phew, finished and I bet you I have put more thought into this rant of mine than the author put into his original article. Speaking of which I had a quick look to see if I could find out more about the author, who I have decided not to offend by publish his name, but who, according to The Independent writes features and a weekly food column called On the Menu.
… I will say no more!
Sorry I can't help myself – If this is the kind of quality advice that The Independent gives you about optics, then how is it possible that I can believe one of the may other lists they have on their website?
For instance if I was to read their article on the 10 Best tents, buy one and take it with me on holiday to one of the 50 Best: Camping sites recommended by them, I am sure that not only would the camp-site be located on a rubbish tip in a war zone, but my tent would be blown over by a light wind, but only after I was to get completely drenched in it after a bit of light drizzle!
So if I can't believe any of their "Best Lists" should I trust any of their actual news reporting?
I think the person who approved this article does the newspaper a huge amount of damage publishing rubbish like this and my advice is never ever trust anything The Independent newspaper has to say ever again!
… rant over!
Ps: I would love to get your thoughts on this – especially if you are the author of the original article or work for The Independent.