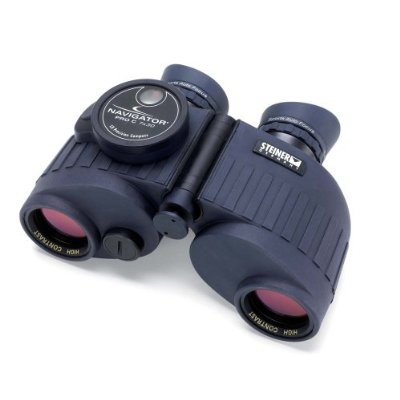 The Steiner 7x30 Navigator Pro C Marine Binoculars are waterproof, have anti glare and haze optics, come with an integrated range finder and stabilized compass, are lightweight and compact, making them ideal for any small marine vessel.
The Navigator Pros have Steiner's Sports Auto Focus system which are basically focus free binoculars or self focusing binoculars that keep all objects in focus from about 20 yards to infinity this allows you to locate navigational marks that much quicker.
So to summarise, The Steiner 7x30 Navigator Pro are a great pair of binoculars for most marine vessels including sport fishing boats, smaller fresh water boats, coastal yachts and powerboats that have need for a navigational compass and range finder for locating fishing hotspots, racing or general marine navigation.
For full Binocular review as well as price comparison, see my article on the Steiner 7x30 Navigator Pro C Marine Binoculars or take a look at my guide to the Marine Binocular.